'The Frog Prince' leaps into Hot Springs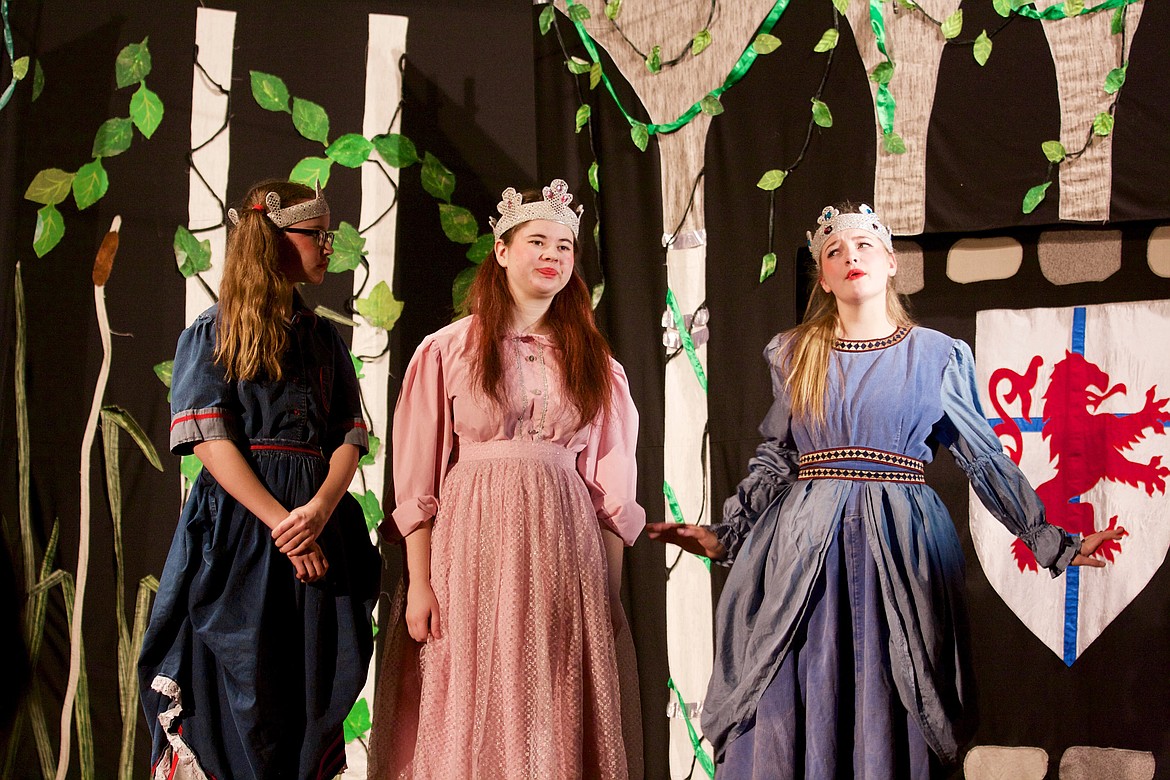 Princess Peppy (Savannah Vogel), Princess Proper (Jade Smith) and Princess Prim (Ariah Enry) discuss the Frog and the swamp while they are in the castle.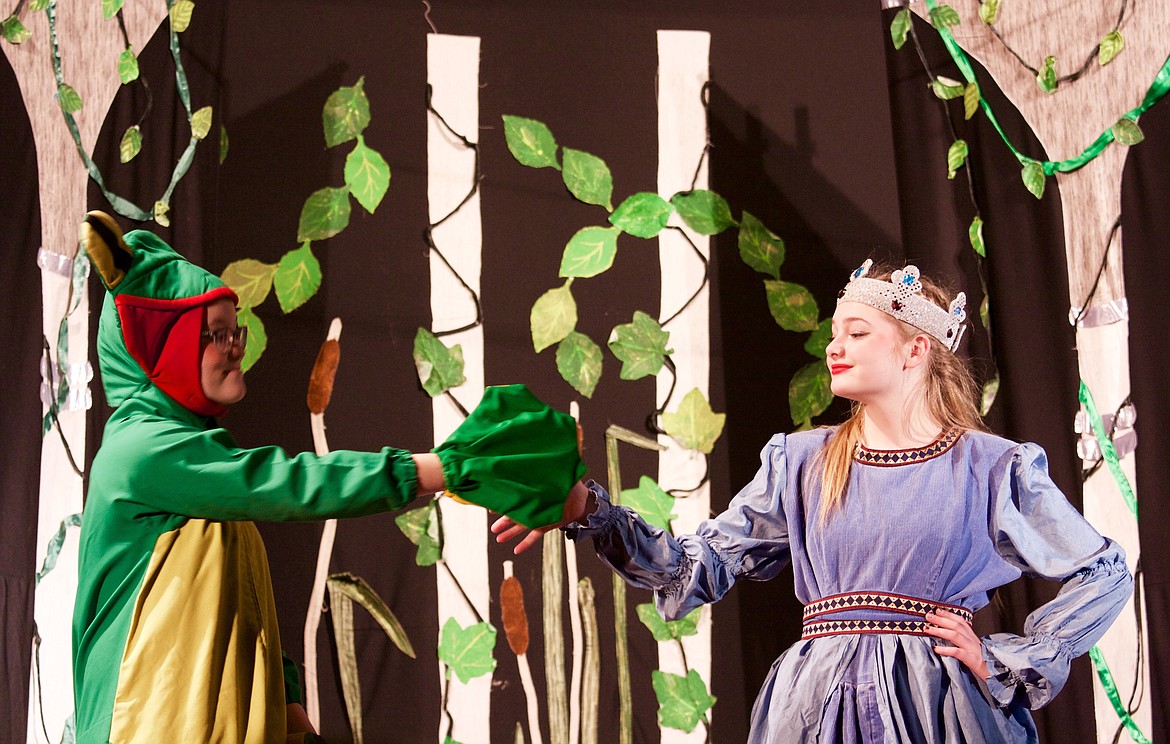 MOIRA LONERGAN, playing the Swamp Frog, meets and begins to make friends with Princess Proper, played by Jade Smith. (Douglas Wilks photos/Clark Fork Valley Press)
Previous
Next
by
Douglas Wilks Clark Fork Valley
|
March 1, 2017 4:00 AM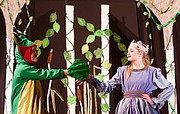 The Missoula Children's Theatre and Hot Springs students performed "The Frog Prince" at 6:30 p.m. on Friday, Feb. 24 in the Old Gym at the Hot Springs Public Schools.
Adults and many children in the audience laughed and applauded to the songs and dances during the play. The story revolves around a frog that is actually a prince, who is learning from many of the creatures and things he encounters; ducks, a busy fly, seven dancing flamingos, three princesses, and even a queen. After talking with them all, he comes to a final conclusion that is a very valuable lesson; friendships are not bought and are actually made.
He also comes to the realization that what really matters most is who you are rather than what.
The cast of the play was made up of 50 children from the Hot Springs Public Schools. Many of the students spoke lines, sang, and danced across the stage with the help of music from Cheryl Cowles. The children's' on stage support, encouragement, and help came from Emily Durholz, who is the MCT Tour Actor/Director and played three different parts during this production.
"We really loved working with these kids. It has been a great week with them," Director Madeline Chitty stated after the performance. "They all worked very hard since Monday, when we held the first auditions. The hardest part is saying goodbye to the kids. Emily and I have been touring together since last May."
MCT has been in existence for 45 years now and travels to all 50 states, two U.S. territories, and 17 countries. By the time this year has concluded, they will have worked with 65,000 children in over 1,200 communities. MCT can be contacted by phone at 406-728-1911, by email at tour@MCTinc.org, or on their page on Facebook: facebook.com/missoulachildrenstheatre.
Recent Headlines
---