Thompson Falls homicide suspect enters 'not guilty' plea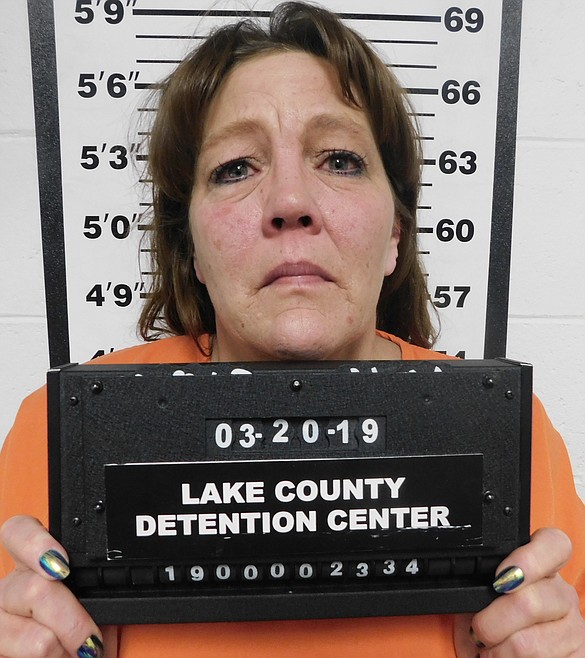 by
Clark Fork Valley Press
|
April 24, 2019 1:46 PM
Danielle Jeanette Wood appeared by video before District Court Judge Deborah "Kim" Christopher at the Sanders County Courthouse in Thompson Falls on Tuesday, April 16, for arraignment on a charge of deliberate homicide in connection with the death of Thompson Falls resident Matthew LaFriniere in May of 2018.
Wood appeared with defense attorneys Ashley Morigeau at Lake County Courthouse, and Eldena Bear Don't Walk at the Sanders County proceeding. Deputy Attorney General Daniel Guzynski represented the State for prosecution.
The accused waived her rights to reading of the charges at the proceeding. Bear Don't Walk entered a plea of not guilty on her behalf.
Wood is being held in Lake County on a $1 million bond, according to the Sanders County Sheriff's Office.
LaFriniere, 51, was found dead by one of his co-workers on May 3, 2018, underneath a piece of plywood outside his home — lying face down on the ground. He had been shot three or four times in the chest, back and hand.
Based on Wood's purchase of a handgun less than two months prior to the death of LaFriniere, connections between Wood's cellphone and a disposable phone linked to Wood and statements from family members and neighbors, "probable cause exists that the defendant (Wood) has committed the alleged offense of deliberate homicide," court documents state.
An omnibus hearing was scheduled for Tuesday, June 18, 2019, at 10 a.m. with a trial set for Monday, Sept. 16, 2019, at 9:30 a.m. at the Sanders County Courthouse.
Recent Headlines
---