Cement truck flips west of Dixon Thursday; no injuries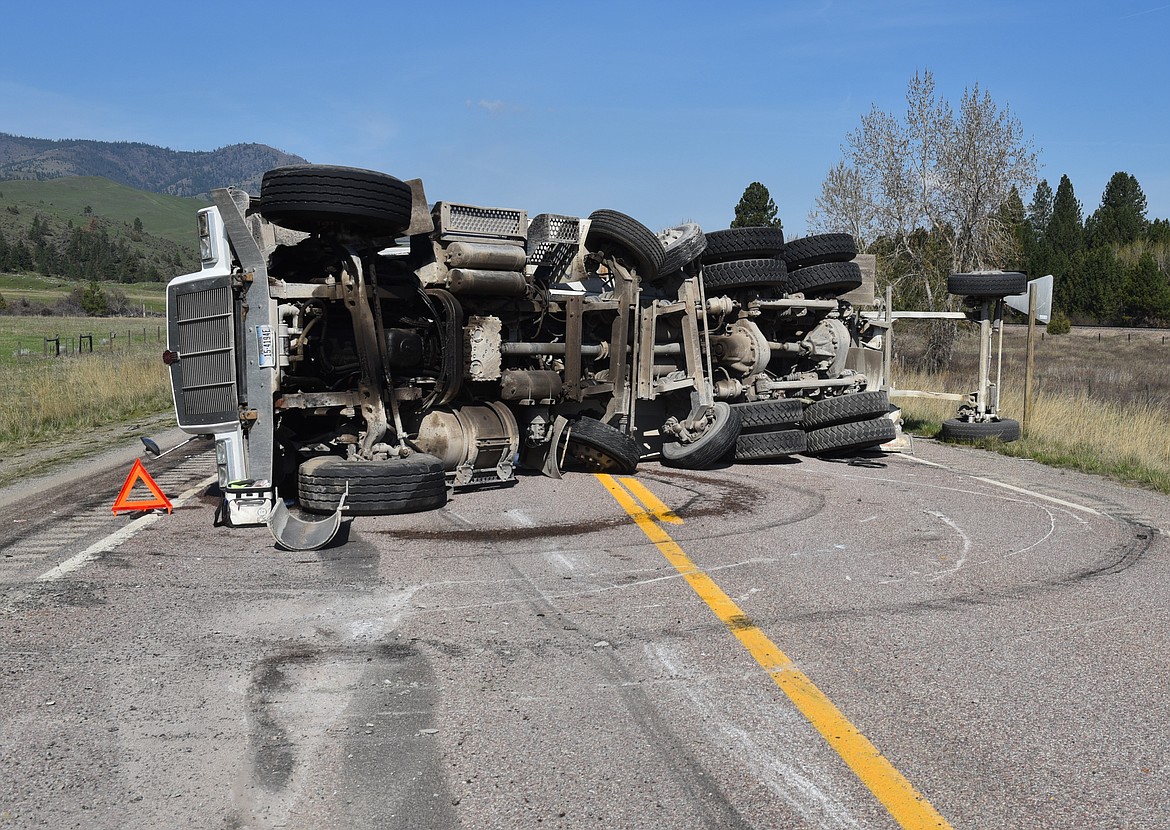 A CEMENT truck carrying a full load of seven yards of concrete overturned in the middle of Montana Highway 200 on Thursday morning, April 25 west of Dixon. Acccording to Montana Highway Patrol Trooper T.R. Rosenbaum, the driver lost control during dry conditions and was not injured. No other vehicles were involved. (Carolyn Hidy photos/Clark Fork Valley Press)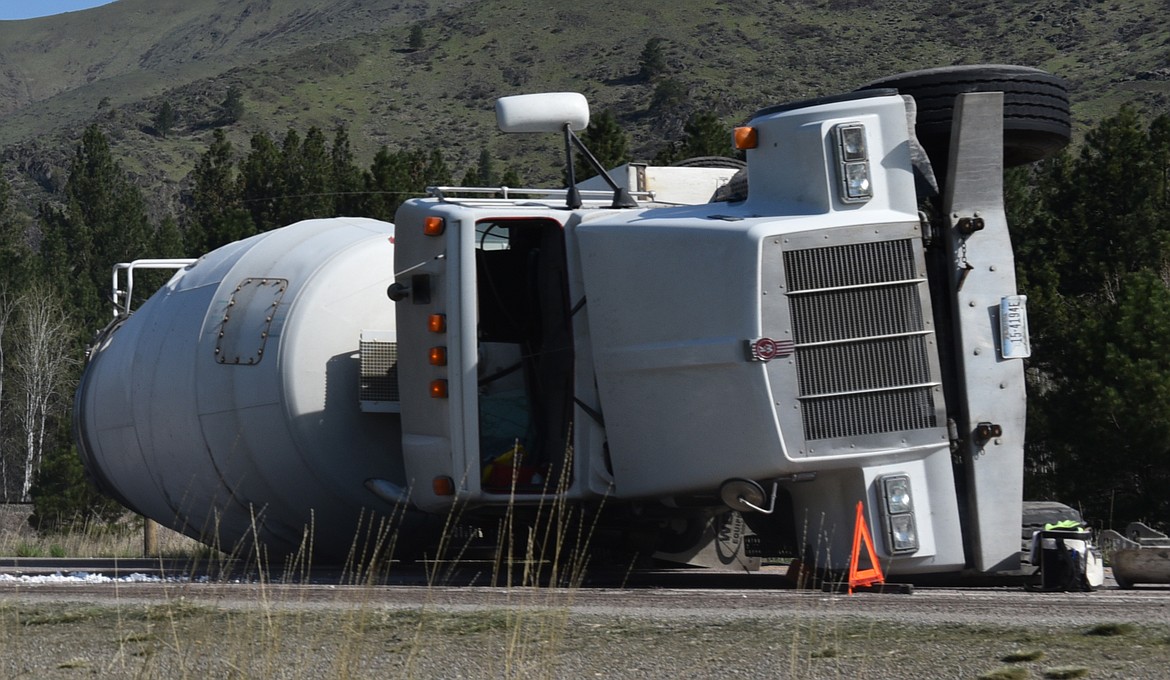 WHILE THE overturned truck blocked both lanes of travel on the two-lane roadway, traffic was diverted around the wreck of the shoulder of Highway 200.
Previous
Next
by
Carolyn Hidy Clark Fork Valley
|
April 25, 2019 4:25 PM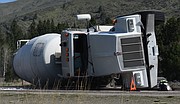 A truck carrying a full load of seven yards of concrete overturned in the middle of Montana Highway 200 on Thursday morning, April 25 west of Dixon.
The driver, Ronnie Delorto of Polson, was uninjured, and no other vehicles were involved. No concrete spilled, but there was a leakage of hydraulic fluid on the roadway.
The truck was headed west from Dixon while en route from Polson to Superior. The driver reports that the truck had left the pavement on the right, and he tried to ease it back onto the pavement, but when it was back on the pavement, it wavered and then turned on its right side, skidding and spinning to face east.
Phone or radio use and alcohol were not considered factors contributing to the wreck.
"The evidence shows the truck simply went off the right of the roadway about 150 to 200 feet, and when corrected to the left, rolled onto its right side, and slid approximately 500 feet before coming to rest," said Montana Highway Patrol Trooper T.R. Rosenbaum.
Speed may have been a contributing factor, he said, though the driver reported a speed of approximately 55 mph.
Dixon Fire provided traffic control, and traffic was able to pass around the cement truck just off the pavement.
Recent Headlines
---