Alvin Richard 'Dick' Wilkinson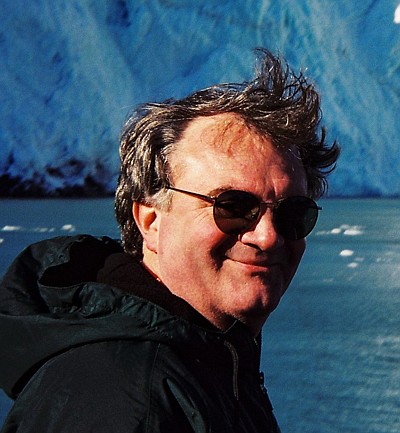 |
August 25, 2020 5:37 PM
Alvin Richard "Dick" Wilkinson, 78, of Superior, Montana, died peacefully with family by his side, July 29, 2020 at Missoula Community Hospital.
Dick was born on June 19, 1942 in Missoula, Montana, to Alvin and Alice Wilkinson. He attended all grades of school in Superior. While in high school, he was active in football, track and was class president.
Dick was exceptionally good at track and won many awards on the varsity team. He graduated from Superior High School in 1960. After graduating, he went on to attend Whitworth University in Spokane, Washington.
He enlisted in the Army in 1964 where he served for three years. He was in the Signal Corps as a 26L-Tactical Microwave Systems Repairer. During his down time in the military, he was considered the ping pong champion of many units. He was quite proud of that accomplishment.
After his service in the Army, he returned to Superior where he met and later married Karolee "Cookie" Courser. They made Superior their home with their three daughters. They later divorced but remained friends.
For 42 years he worked for the U.S. Forest Service, Lolo National Forest, Superior Ranger station. In his younger years he was a Wildland firefighter, along with other positions during his career with them.
Mostly recently, before retiring in 2002, he was a Civil Engineering Tech.
Dick had many interests and talents. He loved to travel with or to visit family. Road trips, boat rides, airplanes, or trains, he enjoyed them all. He enjoyed playing all sorts of games with friends and family.
Ping pong, croquet, Scrabble, Rummy, and deer in the headlights are just a few. Dick was an avid Seattle Seahawks and Montana Griz fan. A highlight for him was being able to attend Griz games with family
and friends. He was knowledgeable and stayed up to date on anything electronic or technological. If you needed technical assistance, he was eager to help. He was also known for giving folks the latest and greatest new gadgets.
His greatest passion though, other than family, was music. He loved all sorts of genres and artists. His all-time favorite band was The Eagles. Dick himself was a gifted musician. A singer, guitar, and bass guitar player. Throughout his life, he started and played in many different bands. Most recently was with the band, Last Chance.
His parents, Alice and Alvin Wilkinson, nephew, Paul T. Wilkinson Jr. and numerous family members, all longtime residents of Superior, preceded Dick in death.
Surviving Dick are three daughters, Dawn Wilkinson Kingsley, Michael Ann Wilkinson (Toby) McLaughlin, Heather (John) Wilkinson-Culp; brothers Tim and Paul Wilkinson; three bonus daughters, Alyssa (Jim) Pinkerton, Laura "Katie" (Josh) Wilson and Chelsea Cox; eighteen grandchildren and one great grandchild; Nieces, Timmye Wilkinson, Paula (Eric) Leach, Whitney Wilkinson (fiancé Zach Nulph) and nephew Scott Wilkinson; numerous nieces/nephews in-law and grandnieces/nephews. He also leaves behind an abundance of friends that he considered to be family!
The world has lost a very "punny," witty, competitive, smart, loving, generous and kind human.
Most all that knew him called him their friend or family. To us he was Papa!
Per his request, there will be no funeral.
The family will plan a Celebration of Life later. His ashes will be buried next to family at the Superior Cemetery.
---