Fire crews battle two Sanders County blazes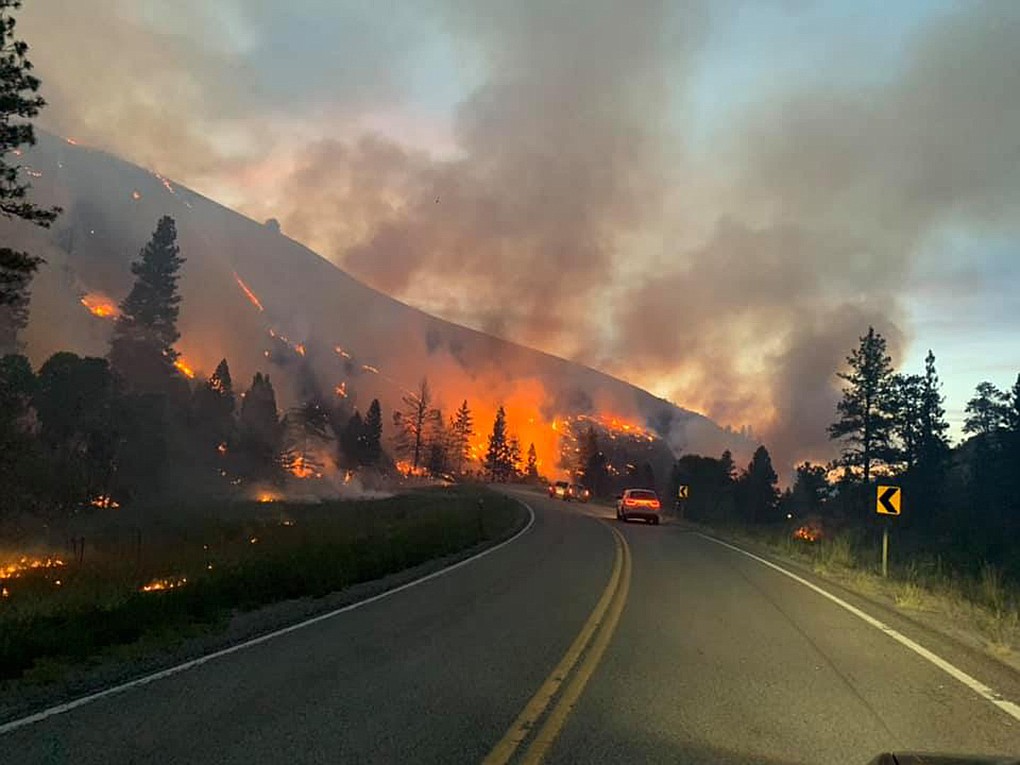 A wildfire burned more than 300 acres near Perma last week. The blaze has been extinguished, but crews were working a 100-acre fire west of Dixon this week. (Photo courtesy CSKT Division of Fire)
by
Clark Fork Valley Press
|
July 30, 2020 5:55 PM
Fire crews have been busy battling two wildfires in Sanders County during the last week.
According to information from the Confederated Salish & Kootenai Tribe's Division of Fire, firefighters and equipment were battling a blaze about eight miles west of Dixon.
The Magpie Rock Fire, a Type 4 incident, was reported just after midnight Monday, July 27. The fire cause is believed to be a lightning holdover and is currently under investigation.
There were two road closures, including Revais 6000 road between Revais and Magpie, and Magpie 5000 road. Officials ask people to stay out of the area.
There are miscellaneous overhead, two Type 6 engines, one 20-man Type II Initial Attack Crew and two dozers assigned to the 100-acre fire.
Firefighters planned to conduct a burnout operation to help contain the blaze. There are no evacuations and no structures threatened.
If you have questions or concerns regarding this notice, please contact Division of Fire at 676-2550 or contact C.T. Camel, Fire Information Officer, at 406-676-2550 ext. 6407 or email: ct.camel@cskt.org
Last week, firefighters battled the 345-acre Clear Creek Fire, located 1.5 miles north of Perma Bridge along Montana 382. Fire officials reported the blaze had been extinguishd.
The fire is currently under investigation, but believed to have started by rock quarry equipment. There were miscellaneous overhead, three Type 6 engines, one 20-man Type II Initial Attack Crew, and a Type III helicopter assigned to the blaze.
Fire danger on the Flathead National Forest was rated moderate on Monday.
---