All-Star basketball games in Ronan canceled over virus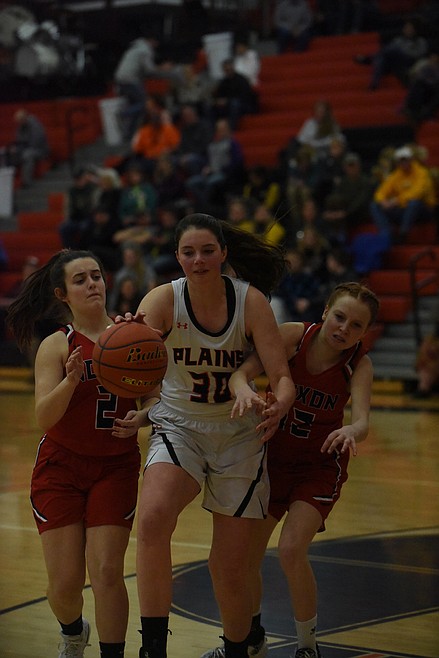 Plains' Kylee Altmiller battles for the ball during a game against Noxon in the 14-C District playoffs. (Scott Shindledecker/Valley Press)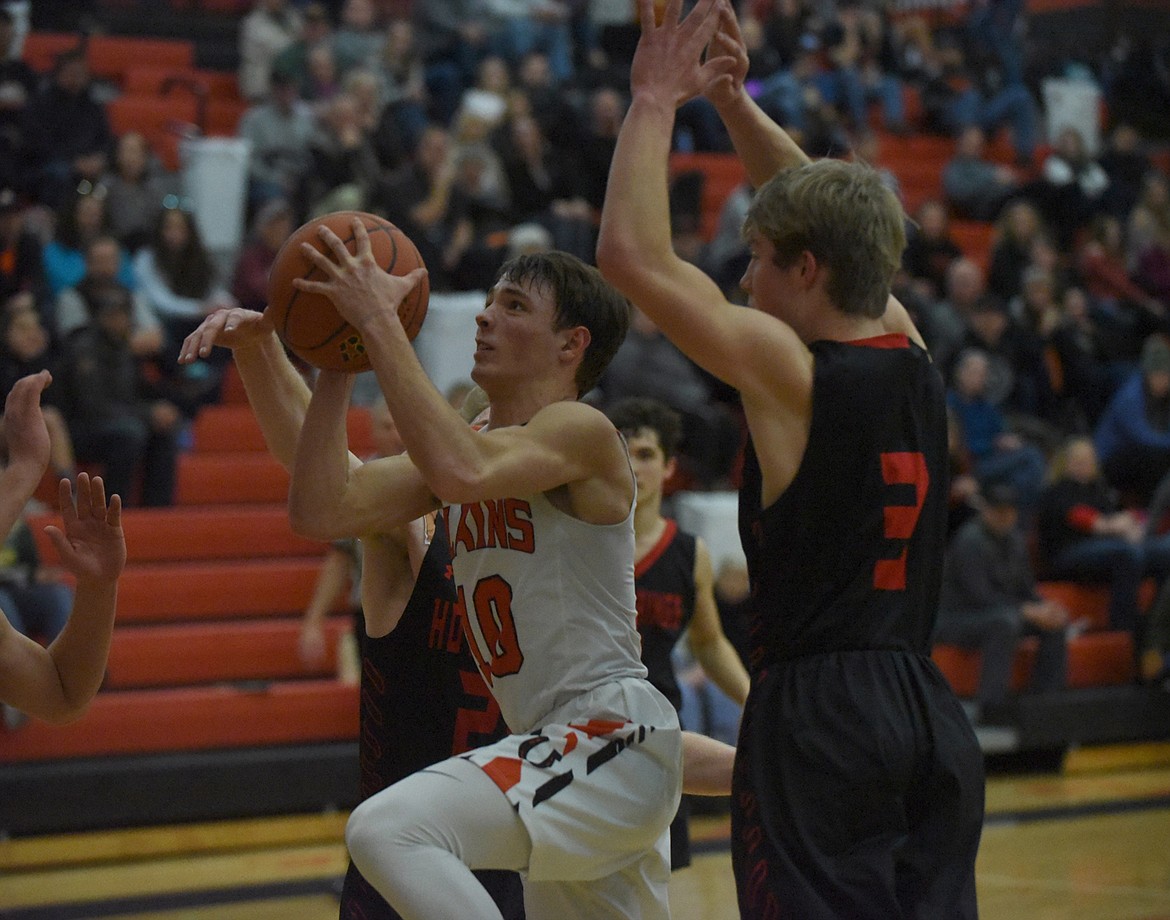 Plains guard Treydon Brouillette gets between Hot Springs defenders Lincoln Slonaker (2), Jack McAllister (3) and Brandon Knudsen (20) for a shot attempt during the 14-C District tournament in Ronan. (Scott Shindledecker/Valley Press)
Previous
Next
by
SCOTT SHINDLEDECKER
Clark Fork Valley Press/Mineral Independent
|
March 19, 2020 10:05 AM
The 25th Annual Mission Mountain All-Star basketball games have been canceled.
They were scheduled for Thursday, March 26, at the Ronan Event Center, but concerns over the coronovirus led to organizers to the decision.
Several Sanders County standouts are on the rosters of both teams.
For the girls, Plains had Kylee Altmiller and Kimmy Curry chosen while Hot Springs had McKennzie Cannon, Katelyn Christensen, Sydney Jackson and Sage Jackson selected.
For the boys, Plains had Treydon Brouillette, Kade Pardee and Jake Weyers chosen. Hot Springs will be represented by Jack McAllister and Brandon Knudsen.
Here are the players whom were selected for the game:
GIRLS 2020 ALL-STAR
TEAM A (Light-colored jerseys)
1. McKennzie Cannon (SR) Hot Springs
2. Carlee Fryberger (JR) Charlo
3. Ansleigh Edgerton (SR) Bigfork
4. Destiny Manuel (SR) Charlo
5. Azia Umphrey (SR) Mission
6. Katelyn Christensen (SOPH) Hot Springs
7. Ashton McNally (SR) Bigfork
8. Madison Clairmont (SR) Ronan
9. Halle Adams (JR) Arlee
10. Kieauna DeRoche (SR) Ronan
11. Kimmy Curry (FRESH) Plains
12. Olivia Garland (SR) Mission
GIRLS 2020 ALL-STAR
TEAM B (Dark-colored jerseys)
1. Kylee Altmiller (SR) Plains
2. Sydney Brander (JR) Mission
3. Liev Smith (JR) Charlo
4. Regan Clairmont (SR) Ronan
5. Peyton Lammerding (SR) Arlee
6. Sydney Jackson (SR) Hot Springs
7. Karolyna Buck (SR) Mission
8. Jaylea Lunceford (JR) Ronan
9. Izzy Santistevan (SR) Bigfork
10. Sarah Stanger- Gardipe Two Eagle
11. Emma Barreth (SOPH) Bigfork
12. Mossy Kauley (JR) Polson
13. Sage Jackson (SR) Hot Springs (injured)
BOYS 2020 ALL-STAR
TEAM A (Light)
1. Cody Tanner (SR) Arlee
2. Colt Thorness (SR) Bigfork
3. Zarec Couture (JR) Ronan
4. Treydon Brouillette (SR) Plains
5. Gunner Grisak (SR) Polson
6. Anthony Charlo (SR) Two Eagle
7. Anton Lefthand (SR) Polson
8. Nate Clark (JR) Charlo
9. Jack McCallister (SOPH) Hot Springs
10. Zoran LaFrombois (FRESH) Mission
11. Kolten Gardipe (SR) Mission
12. Walker Fisher (JR) Bigfork
BOYS 2020 ALL-STAR
TEAM B (Dark)
1. Jedi Christy (SR) Mission
2. Billy Fisher (SR) Arlee
3. Kade Pardee (JR) Plains
4. Brandon Knudsen (SR) Hot Springs
5. Trey Don't Mix (SR) Ronan
6. Ryker Wenderoth (SR) Polson
7. Beau Kelley (SR) Polson
8. Phil Marquez (JR) Charlo
9. Jake Weyers (SR) Plains
10. Isak Epperly (FRESH) Bigfork
11. Saul Black Weasel (SR) Ronan
12. Isaiah Nasewytewa (JR) Mission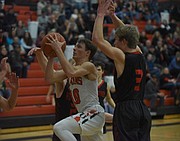 ---