Noxon Schools work to keep kids from going hungry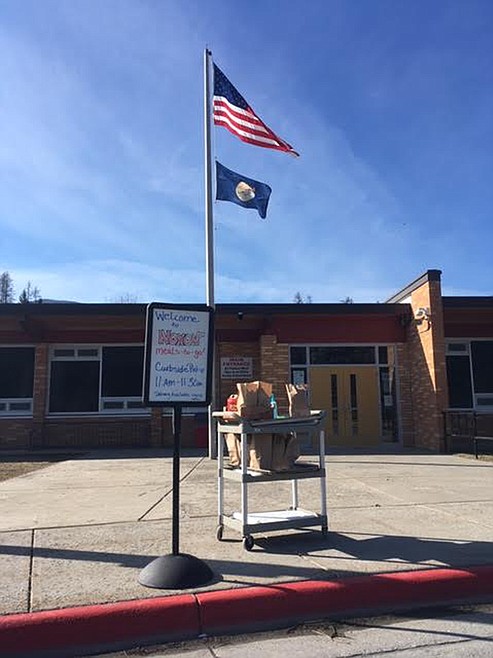 Noxon Public Schools are making sure its students don't go hungry while school is closed due to the COVID-19 pandemic. (Photo courtesy Noxon Schools)
by
Clark Fork Valley Press
|
March 19, 2020 10:07 AM
Noxon Public Schools are working to make sure its students don't go hungry while school is closed due to the COVID-19 pandemic.
According to school Superintendent Jonathan Martin, the school has instituted a grab-and-go pickup and delivery program for children within our districts.
"We are offering a free breakfast and lunch to any child 18 and under in Heron, Noxon and Trout Creek," Martin said. "The meals can be picked up in front of the school daily and we are also delivering the meals to your homes if you call to set up home delivery."
Martin said the program will run through its spring break and until school resumes.
---