Superior Meats expands operations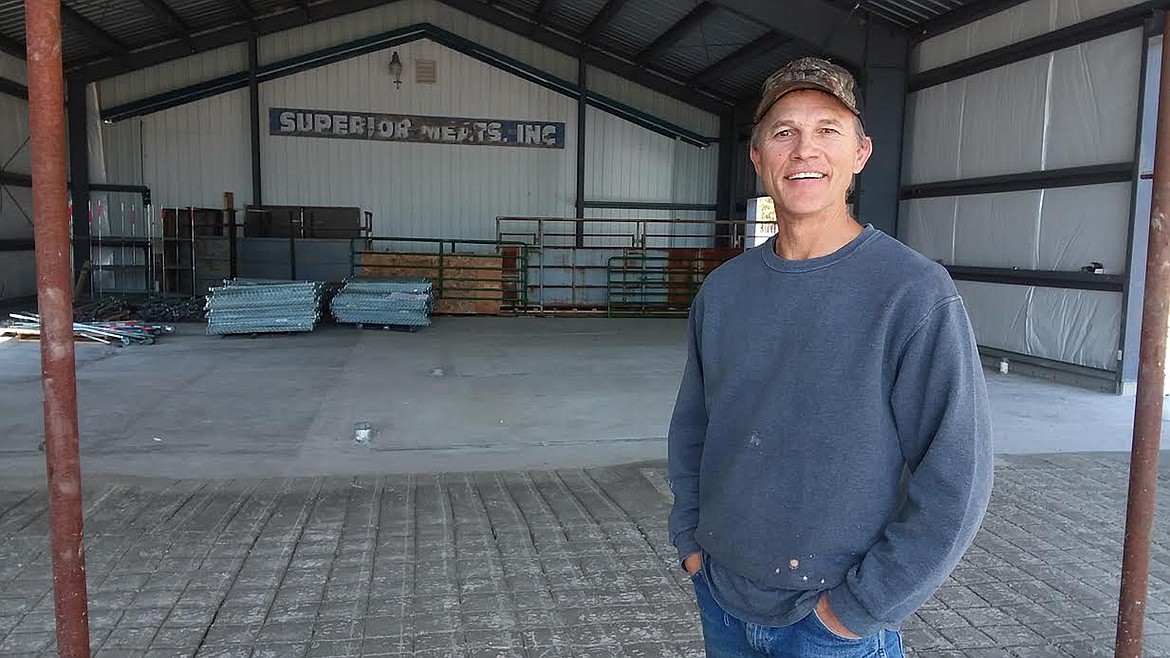 Jerry Stroot, owner of Superior Meats, stands in front of the expansion to his current building. The larger space will allow him to better serve his customers in Western Montana. (Monte Turner/Mineral Independent)
by
Monte Turner
Mineral Independent
|
March 26, 2020 8:42 AM
Jerry Stroot isn't shy bragging about his crew at Superior Meats.
"I really have a great crew and that is one of the main reasons I decided to expand," said Stroot, owner of Superior Meats on East Mullan Road.
He started the business in a smaller facility a mile east of his current location in 1993 and moved to where it is today in 1996. A year from now he would have had the building paid off but "If you're not growing then you're sliding backwards," he said.
Grow is what Superior Meats has been doing at a clip of 10 to 15% yearly. It has tripled in gross sales in the last five or six years.
You'll find Superior Meats products in many Missoula grocery stores, Bronc's Grocery in Frenchtown along with The Clinton Market.
What you may not know is that there are a fair number of restaurants in vast areas that serve products from Superior Meats. What's also interesting is the amount of wild game they process each fall.
"Before the wolves moved in, 50% of my annual business was processing wild game. Today it's closer to 25%" and with the building expansion, hunters won't have to be concerned about them not having room for carcass storage as this area will increase 150%.
Specialty meats from deer, elk, antelope, moose and bear will be processed faster as new equipment and more room will allow this portion of the business to operate every day rather than only three days a week.
Nearly 5,000 square feet in the back will double, if not triple, the slaughter procedure with more processing holding pens and rooms. 2,400 square feet of additional space in the front of the current building will host a large variety of meats and feature products they are excited to introduce.
Stroot started this expansion idea about three years ago with an emphasis on using local resources.
The Mineral County Economic Development Corporation and the Lake County Development Corporation handled the majority of the financing while MIH Construction is doing the construction.
Over the past 25-plus years, Superior Meats has supported and participated in school sporting events, fundraisers, Mineral County Shooting Sports Association, the County Fair Parades and public celebrations along with family reunions and weddings with their
signature pulled pork or an entire hog on a spit.
With this expansion the community can rest assured that Jerry Stroot's dedication remains sterling.
---