Lady Hawks volleyball reaches state tournament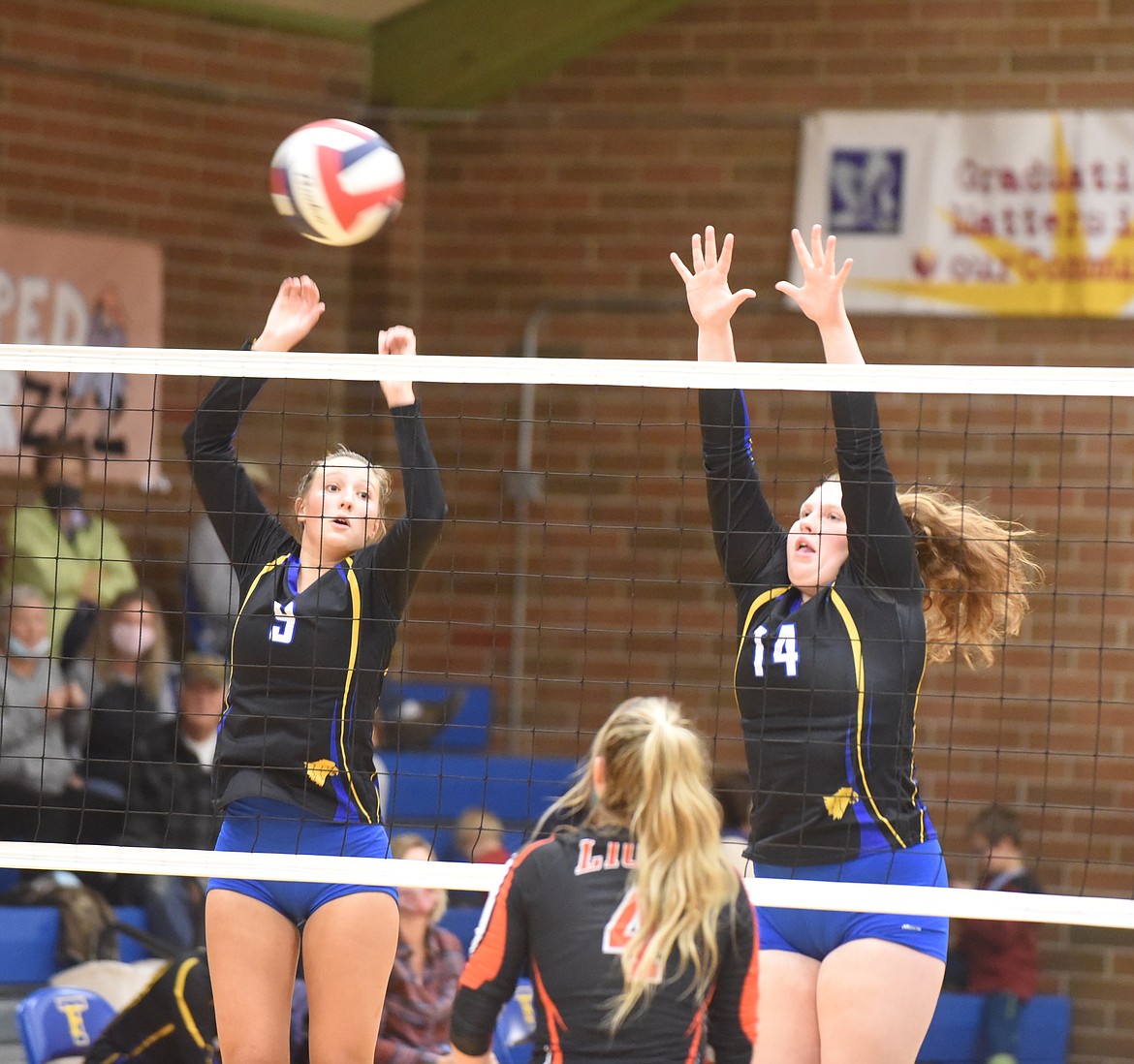 Elli Pardee and Abbi Lane block a shot against Eureka on Oct. 30 in the 7B tourney. Thompson Falls placed third at the Western tourney last weekend to qualify for state. (Scott Shindledecker/Valley Press)
|
November 11, 2020 12:00 AM
Clark Fork Valley Press
The Thompson Falls Lady Hawks volleyball team claimed third place at the ? in Anaconda to earn a spot in the Class B state tournament in Shelby.
The Lady Hawks, which had a first-round bye after winning 7B, opened with Missoula Loyola and won 3-2. They then were swept by eventual champion Anaconda in three sets. Dropping into the consolation bracket, the Lady Hawks were also swept by Florence-Carlton, which placed second.
Thompson Falls battled back to grab third with a win over Eureka, the team it beat for the 7B title.
Scarlett Schwindt, Riley Wilson, Jody Detlef and Abbi Lane had key roles for the Blue Hawks.
State is set to be held Nov. 12-14. Thompson Falls opens the tourney with a match against Choteau at noon Thursday.
---