Montana FWP's Bradley honored for work with wildlife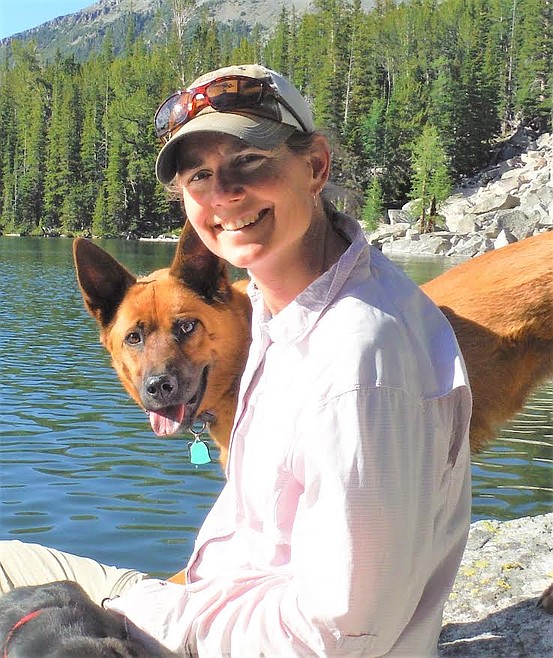 Montana Fish, Wildlife & Parks wildlife biologist Liz Bradley recently received the 2020 Governor's Award for her work with wildlife in Region 2. (FWP photo)
|
September 30, 2020 12:00 AM
By MONTE TURNER
Mineral Independent
Each year, the Montana Department of Fish, Wildlife and Parks presents the Governor's Awards to two different departments that exemplify their mission.
The individual award went to Region 2 wildlife biologist Liz Bradley.
"Liz is an exemplary resource steward and public servant.  Responsible for our wildlife legacy in an area larger than Delaware, Liz manages elk, bear, wolf and other wildlife populations from Missoula to Idaho, from one of Montana's major urban centers to the Great Burn Proposed Wilderness. 
"She executes this privilege with the humility, gratitude and professionalism that Montanans should expect," Williams said.
"Since coming to her current Wildlife Biologist position in 2014, Liz has reached for ever-greater challenges and has become a person that people look to for
leadership within a non-supervisory position. Examples include coordination and
administration of a Wildlife Habitat Improvement Program Grant involving dozens of private-public collaborators for weed management worth more than $1 million across Fish Creek Wildlife Management Area and other FWP, public and private lands. 
"This, alongside other achievements of her own initiative are worthy of Montana's recognition and thanks. Bradley has been an asset to the Mineral Independent/Valley Press on a monthly column focusing on wildlife in our area from elk to mountain goats to dusky (blue) grouse and next month an overview of our deer herds, especially mule deer.
"Liz is someone we all look up to in FWP. She is committed to wildlife and she is committed to doing right by people. She is someone who really cares and if she has a question about right or wrong, I've learned to listen to her and
pause. We're lucky to have her here. Liz is most deserving of this recognition and we're all glad to see her receive it," beamed Mike Thompson, Region 2 Wildlife Program Manager.
"This award is a high honor, where employees are nominated by their peers and the recognition is well-deserved," said Martha Williams, Director of FWP.
The 2020 Governor's Award goes to a team of FWP employees, and to an individual employee. 
The Team Award went to the Aquatic Invasive Species Prevention Team (AIS) who have been at the forefront of change and improvement. 
"The aquatic invasive species program expanded rapidly following the detection of invasive mussels in 2017," stated Williams. "The AIS Prevention Team hires and manages over 80 seasonal field staff to conduct watercraft inspections and surveys annually; continually adapts and implements protocols and training to
improve efficacy, efficiency and quality control of operations; and engages and involves partners including tribes, counties, conservation districts, non-governmental organizations and local communities to expand awareness and involvement in AIS issues.
All of this operates in an environment that is highly visible to the public and has a high level of public interest."
---