Clark Fork Valley Hospital has vaccinated 1,800 people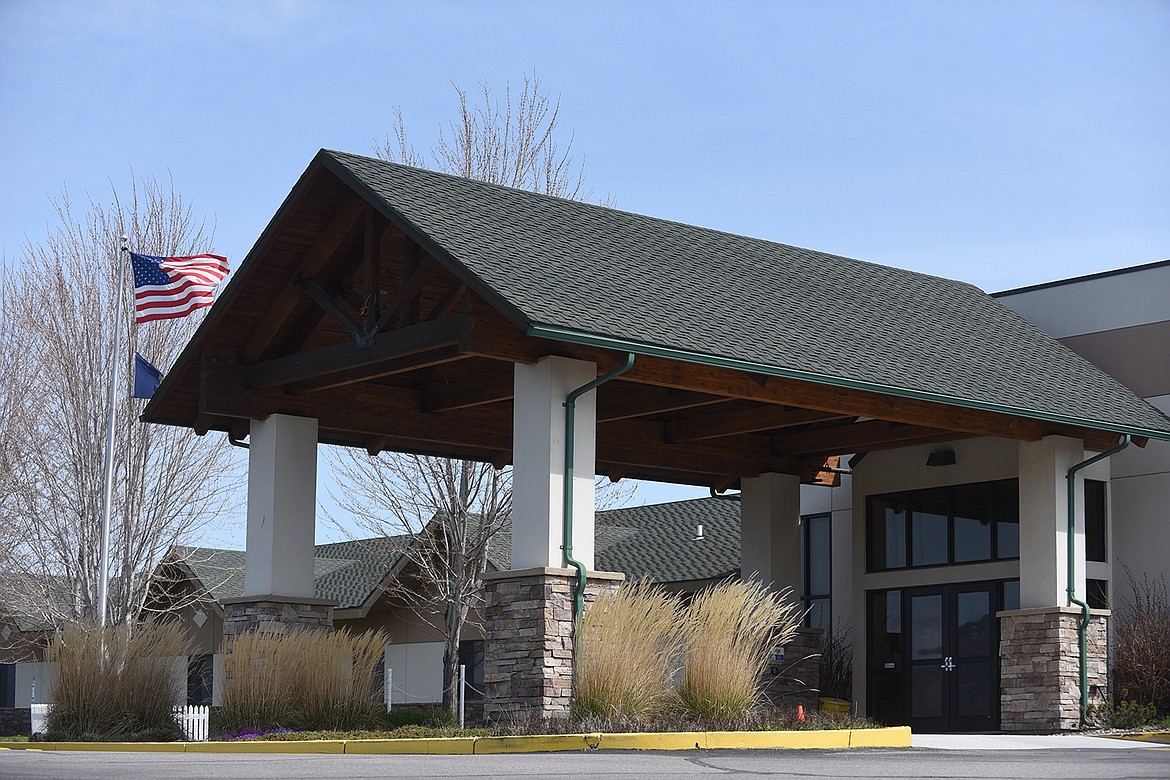 Clark Fork Valley Hospital has worked in preparation for residents who may have the COVID-19 virus. (Scott Shindledecker/Valley Press)
by
Clark Fork Valley Press
|
April 7, 2021 12:00 AM
Dr. Gregory S. Hanson, the President and CEO of Clark Fork Valley Hospital, has delivered a report on the vaccines it has given for coronavirus.
"We have administered 5,000-plus vaccine doses and approximately 1,800 individuals are fully vaccinated," Hanson said. "It is a remarkable testament to the national effort to develop the vaccine and distribute in just over the one year we have been dealing with Covid-19. Locally, a great deal of praise is deserved for numerous public health and hospital personnel who have taken on the additional work to deliver the Moderna vaccine to those that wish to receive it.
"Other community members have contributed in these efforts as well with traffic control at vaccine clinics, supplying food for workers, getting the message out about availability and helping individuals register for the vaccine. We want to express our thanks and gratitude to those working extra hours and going the extra mile. It has been, and will continue to be a community effort we should all be proud of."
Hanson said the hospital has opened its Covid-19 interest survey and have begun scheduling Phase 2 individuals, which includes those who are 18 and over and not previously identified in a high risk group.
"This marks another turning point in our efforts to limit the effects of Covid-19. The general population is beginning to receive the vaccine. We administered 754 vaccine doses April 3, and over 800 last week in our effort to distribute available doses as quickly as possible. Montana as a whole has fully immunized approximately 20% of its population, ranking 11th among states.
"Not bad when you consider the barriers of distance and low population density that we must overcome to accomplish this effectively. Another testament to what Montanans can accomplish."
Hanson said many are asking about the Johnson and Johnson single dose vaccine.
"We do not yet have it and have no definite date when we will receive it or how many doses we may get," Hanson said. "We will keep you updated as we know many of you are waiting for that option. We look forward to its availability also, as it will certainly speed up the process of fully vaccinating our county residents."
Hanson said he was encouraged by what he saw last week.
"Now that we've passed the one year mark of the pandemic, it is easy to become weary of so many things. However, as I saw the 754 people come through our Plains Family Medicine office last week, and the staff who were involved, I saw an upbeat, joyful group," Hanson said. "Hundreds were thankful they could obtain the vaccination if they chose to and respectful of those who choose not to. I also saw staff who found joy in providing care to their friends and neighbors, even though it meant extra work. It is my hope that spirit will continue to be present in Sanders County as we continue our efforts to slow the spread of the virus. Please remember to stay home if you're sick, wear a mask to limit the spread to others, wash your hands frequently, and be conscious of social distancing and participation in large groups."
---