Empty daycare center burns in Superior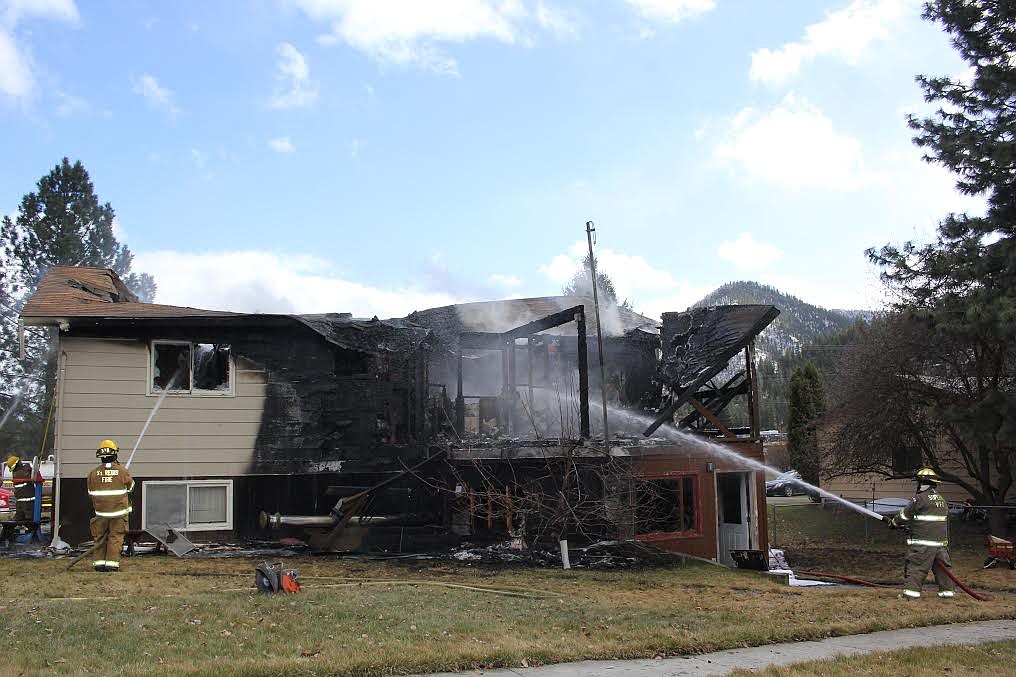 Fire departments from Superior and St. Regis battled a fire at a daycare center March 30. The center was closed due to spring break. (Monte Turner/Mineral Independent)
by
MONTE TURNER
Mineral Independent
|
April 7, 2021 12:00 AM
On the afternoon of Tuesday, March 30, the Superior Volunteer Fire Department responded to a house fire on Illinois Avenue near the Superior Elementary School.
Upon arrival, Steve Temple, Superior Fire Chief, immediately called for assistance from the St. Regis Volunteer Fire Department. Jerry Dockter, St. Regis Fire Chief, responded with an engine and a tender along with more firefighters as it required over 20 on the scene for containment as the fire was extinguished after three hours.
There were no injuries, and the scene was monitored the remainder of the day and overnight with no further incidents.
"Fortunately, the building was empty as the daycare center was closed for spring break," reported Temple.
But it wasn't an easy fire not having to worry about removing people or pets.

Temple had a few takeaways from this fire.
"1. Do not light a full wood stove and immediately leave the house as if there is a problem it becomes too late to stop the unsupervised fire.
Do not block entrance doors with heavy objects like bags of salt or furniture as entry into the house requires fire departments to use excessive force on the doors when we are hoping to stop a minor fire.
Monitor your chimney for obstructions and even have someone clean the chimney if you are burning a lot of wood."

Mike Wood, former mayor of Superior, is the owner of the property and could not be reached. But Kelly Rosenleaf, Director of Child Care Resources in Missoula said this will sting Mineral County.

"The Woods had six children in their day care facility on the Best Beginnings Scholarship Program and there are no other facilities in Superior with openings," she said.
This was not the primary home for the Wood family.
---