Thompson Falls golfers compete at Bigfork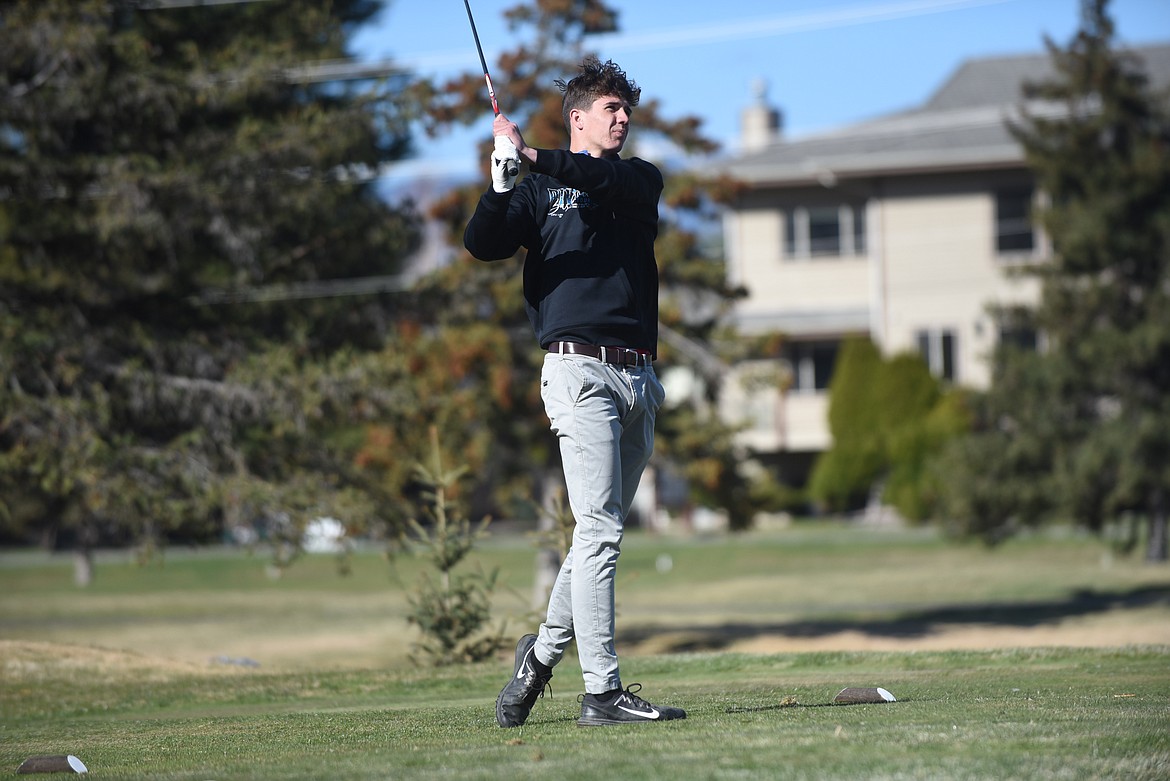 Thompson Falls' Kade Pardee watches his tee shot from No. 1 last week at Eagle Bend Golf Course in Bigfork. (Scott Shindledecker/Valley Press)
by
SCOTT SHINDLEDECKER
Clark Fork Valley Press/Mineral Independent
|
April 21, 2021 12:00 AM
Three Thompson Falls golfers placed in the top five at last week's Steve Hullett Invitational in Bigfork.
Kade Pardee shot an 85 to place fifth on the challenging Eagle Bend Golf Course in the 19th playing of the invite.
For the girls, Ellie Baxter's 110 put her in third place while Megan Baxter's 117 was good for a fifth-place finish.
Overall, Loyola Missoula's Zeke Boos won the boys tournament with a 75. Loyola was a runaway winner with 343 strokes, 21 ahead of runner-up Jefferson's 364.
Preston Field led Jefferson with a second-place finish of 81 while Bigfork's Colin Wade was third with 82. Jefferson's Luke Eckman also shot an 82.
The Blue Hawks finished sixth as a team with 417.
Cael Thilmony was second for the Blue Hawks with a 102, putting him in a 18th place tie. Tristan Subatch and Jesse Claridge each scored 115.
On the girls side, Anaconda's Bianca Torney led her team to the title as it totaled 479 strokes, 28 ahead of runner-up Bigfork. Torney was second with a 101.
Jefferson's Celi Chapman was first with an 85.
The tournament is played in the memory of former, longtime Bigfork coach Steve Hullett. The Vietnam veteran coached golf for 34 years before dying of cancer in 2016.
Thompson Falls' next match is Thursdsay at Anaconda.
---