Plains woman named Mrs. Montana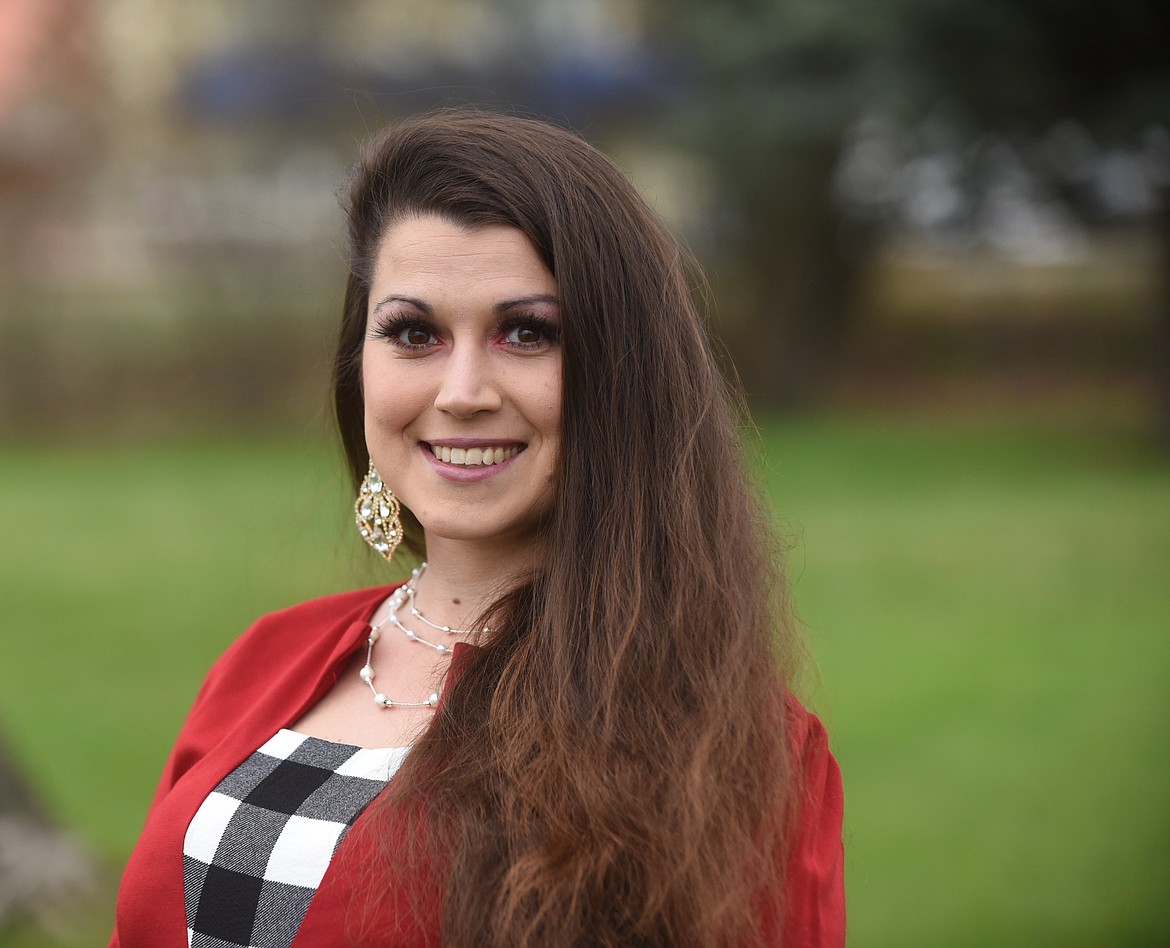 Plains resident Jennay Jo was recently told she'll be named Mrs. Montana in the Today's International Woman pageant circuit. (Scott Shindledecker/Valley Press)
by
Clark Fork Valley Press
|
April 28, 2021 12:00 AM
First she was Mrs. Petite Montana, now she is Mrs. Montana.
Plains resident Jennay Jo was informed recently she will be named Mrs. Montana and compete in the Today's International Woman national pageant June 23-26 in Myrtle Beach, South Carolina.
"I'm really looking forward to going to Myrtle Beach because I haven't seen the ocean in a long time," Jo said.
According to its website Today's International Woman is a pageant system designed to empower and teach women and children worldwide about self love and community service.
The pageant was started on a dream to bridge the gap for an all inclusive competition and join together in service and in faith to "Change lives, one crown at a time." It is the first all inclusive pageant to have a division for visible and invisible abilities, that has now grown in to its own pageant.
The pageant system accepts women regardless of their tattoos, piercings, height or weight.
Jo said she was attracted to the pageant because of its faith based approach.
Jo, a Georgia native who has lived in California before moving to Plains a decade ago, is a mother of three and has been active in various causes.
With her being named Mrs. Montana, Jo said she is putting her efforts into increasing awareness in Sanders County on Missing and Murdered Indigenous Women.
Jo said she is 50% native due to her ancestors being members of three tribes, Kiowa, Otoe and Omaha.
She wants to bring more awareness to the MMIW movement because she says there is a lack of attention on it in the county.
"We may not be on a reservation here in Plains, but it's right next to it," she said in reference to the Flathead Indian Reservation. "There are 56 missing Native women in Montana and being named Mrs. Montana gives me a platform to talk about it."
She also works as a dog groomer for Missy's Pet Palace, a mobile pet grooming service.
Jo has some good opportunities in front of her through the pageant.
If she is named "most photogenic" she will win a photo shoot with famed photographer Gene Ho. She could also win queen of queens and an ocean cruise and she could qualify for New York Fashion Week in September.
Jo said for those who would like to support her financially, there are a few ways to do it.
"If someone wants to sponsor me or give best wishes ($20) in the official program book is available to support me at Today's International Women fan page on their website or Facebook page," Jo said. "For those who wish to sponsor me personally to further my support and awareness of Missing and Murdered Indigenous Women, I can be found on Facebook or Instagram at Jennay Jo."
She also said those wishing to donate to her can be done through at Venmo @Jennay_Jo or Cashapp@Mtpetitequeen.
---