Mark Allen Magone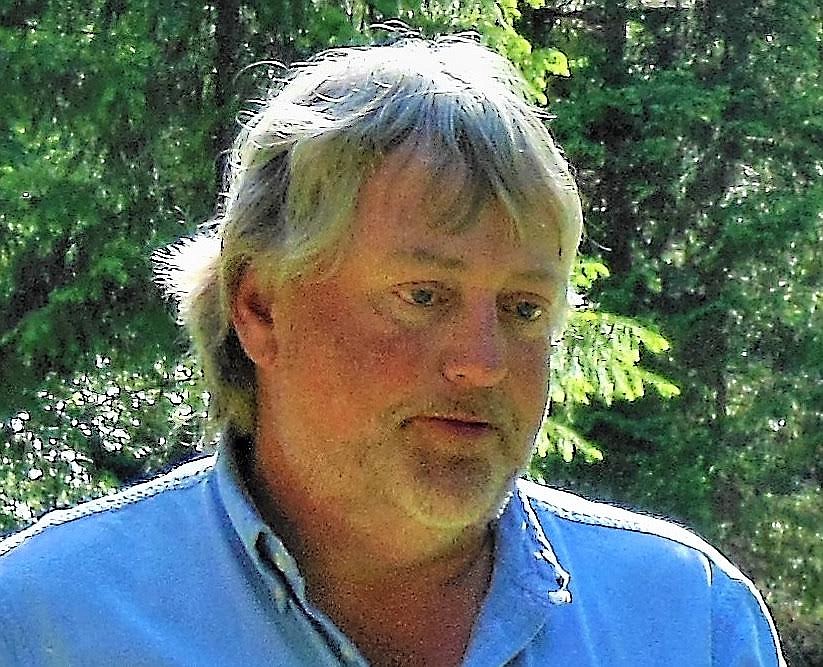 Mark Allen Magone came into this world on March 3, 1960.  
Born to Joseph and Edris (Huckaba) Magone, Mark joined his four siblings, Diane, Karen, Margaret and Dale at their home on Trout Creek near Superior, where he spent all of his childhood.  
After graduating from high school in Superior in 1979, he attended North Idaho College in Coeur d'Alene, where he obtained his credentials as an electrician.  
He was a proud member of the IBEW and worked union jobs exclusively throughout his life, following in his father's and grandfather's footsteps, first in the mill in Superior and then later as a traveling electrician.  
While living in Superior, he joined the Masonic Lodge, again following in his dad's footsteps. Once Mark moved to the Spokane area, he furthered his education by attending Gonzaga University and took various electrician courses in order to qualify as a master electrician. 
Mark is survived by his father, Joseph Magone, and his three children: Josh Magone (Clarissa), Chelsie (Ken) Archer and, and Neville (Lulu) Magone, as well as three of his siblings and their families: Diane Magone (Anne & Emily), Dale Magone (Becky with Shawn & Kyle), and Margaret Magone (Ted with Jeremy, Ashley, & Allison) and his sister, Karen's children (Kirk, Jeff & Andria). He also leaves behind five much loved grandchildren and his lifelong friend, Rex Moats.                                             
Even though Mark's home was in Newman Lake, Washington, he spent most of his time these past few years on the road, traveling from job to job, in Washington and Oregon, living in his little travel camper and working as a master electrician. 
Mark's purpose in life was to be there for his family and he spent as much time as possible with them. He was always providing some sort of assistance to those he loved, whether it was to work on a family member's car or house or to wire the little cabin on his family's property.  
He was skilled at many things and ever willing to use those skills whenever needed. He also had a deep compassion for all people and loved the many animals that he parented throughout his life, leaving behind Potato and Kitten, his two cat-children. 
Mark was a devoted son and brother, father and grandfather, uncle, cousin and friend and there's not a day that will go by that we will not be thinking of him.  
He has joined his mother, Edris Magone, sister, Karen Magone Schoonover, and his father-in-law, Warren Neville, in heaven, where he will be lighting up their spirits for eternity.
Mark passed away on Sunday, April 18, 2021. A family picnic will be held in Mark's honor at 2 p.m. Sunday, July 25 at the Trout Creek Campground near Superior. 
Friends are also invited to attend.
---