Trout Creek celebrates "Bob Green Memorial Playground"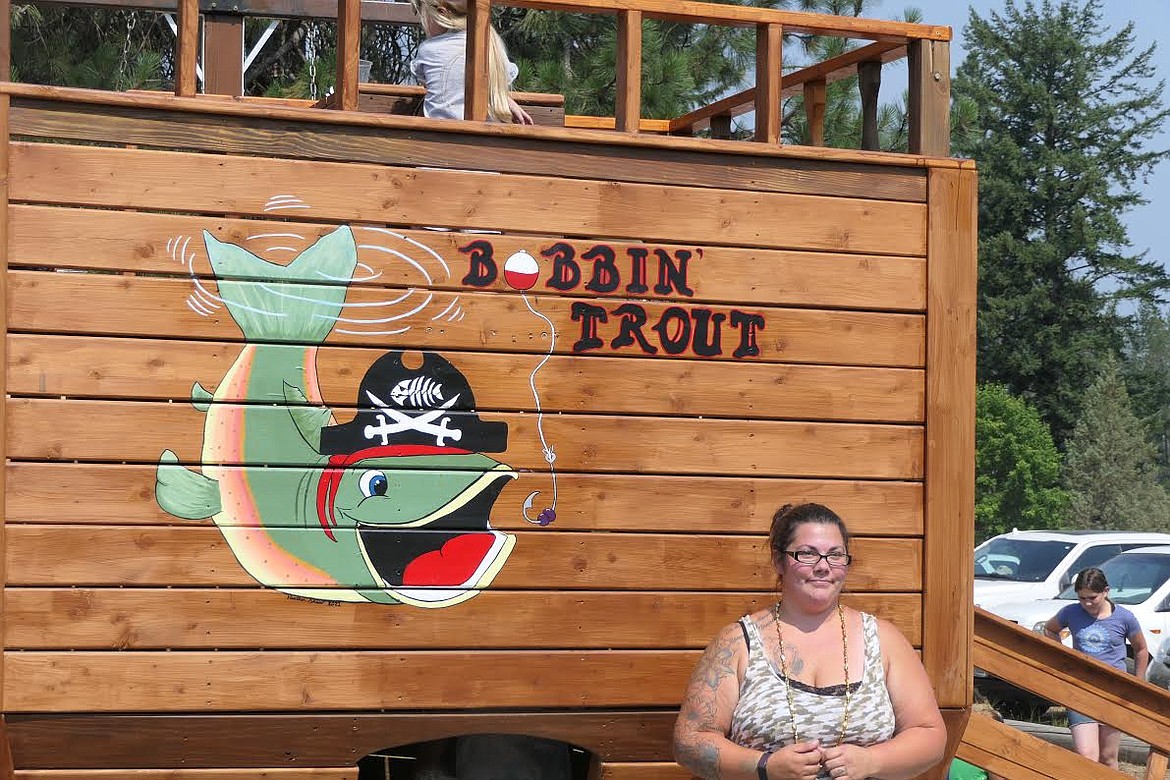 Local resident Heather Shaw did the painting on the new playground equipment at the Bob Green Memorial Park, which was unveiled last Saturday in Trout Creek. (Adam Lindsay/Valley Press)
by
ADAM LINDSAY
Clark
|
July 21, 2021 12:00 AM
It didn't take long for Bob Green to make a difference in Trout Creek.
Green and his wife, Sandy, left Helena and moved there in the 1990s. They later bought the Naughty Pine. Almost as soon as they had moved to Trout Creek Bob got involved with the community, taking over as the Trout Creek Community Park caretaker.
Green, a U.S. Navy veteran who died of COVID in October at the age of 83, turned the park into what it is today, from a dry unkempt field, into a clean, green, park.
Last Saturday, Green was honored for his years of dedication and service with the renaming of the Bob Green Memorial Playground.
Part of the dedication ceremony was the debut of a pirate ship playground, now known as the 'Bobbin Trout.'
The project was a true community event with area businesses and volunteers helping to make the new park dedication a memorable event.
Local resident Heather Shaw painted the trout design on the back of the ship.
Thompson Falls High School student Colton Wormwood, 17, designed and built the sign which welcomes visitors to the park.
It took several weeks in shop class to design and then build the sign. For Colton, it was a labor of love because Bob and he had been friends since Colton was learning to walk.
The redesign of the ship took about two months to complete and there was a multitude of volunteers from the community who worked on the project.
Pardee Excavating moved the ship from Noxon to Trout Creek without a charge and the structure was rebuilt with donated lumber from Thompson River Lumber.
Bob was featured on the Public Broadcasting Service NewsHour earlier this year as part of its "honoring those who have died from COVID-19 too soon" series.
Every week, the program tells the stories of five people who have passed. Sandy said that their daughter in Boston called in to PBS to submit Bob's information.
---