Clifford Leroy Bajumpaa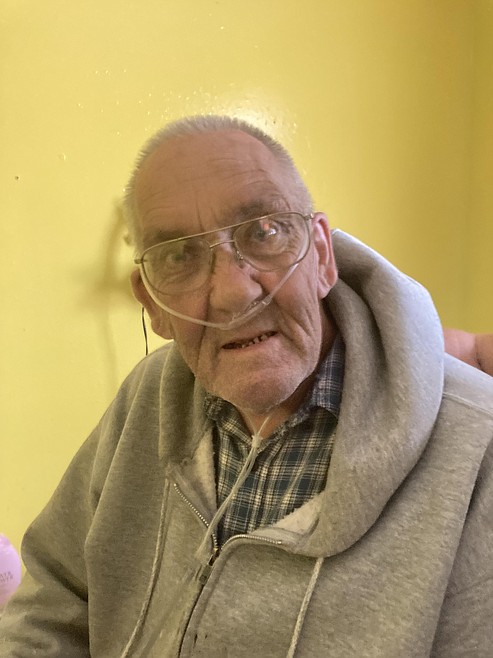 Clifford Leroy Bajumpaa, 72, was the kind of friend we would all like to be. 
Whether you were someone who waved as he rode by on his bicycle or helped him get to his doctor appointments, or balance his checkbook, he always made you feel like you were his best friend!
For the last 40-plus years Cliff has handed out candy bars, popsicles and dollars to virtually every kid in town! He was the mystery person who shoveled sidewalks at 4 a.m., mowed lawns all over town, and gave away a lot of Bibles. 
He loved his Lord and wanted everyone to know Him, too. He wasn't pushy about it-he lived his life in service to his friends, his community and his Lord. 
He was a member of the Superior Community Church and attended services in several other churches around town.
Cliff was born on Jan. 25, 1949, in Wadena, Minnesota. His parents were Joe and Gladys Bleisch. He had numerous sisters and brothers. His parents and all of his siblings except Fred Gilbert, of Wadena, Minnesota, preceded him in death.   
Cliff graduated from high school at New York Mills, Minnesota, and after graduating he was working on a construction job when he fell off a silo and sustained a severe head injury.
Sometime around 1980, he returned to Superior after coming here a few years before to visit his brother, Richard Gilbert. He spent some time in Hamilton and Stevensville prior to returning to Superior where he remained.  
He loved riding his bikes, sometimes as far as St. Regis and sometimes using the whole road. He had a few mishaps, and any of us who admonished him to wear his bike helmet WITH the straps fastened, got his sassy reply of "Nya, nya, hya.'     
Cliff lived very simply-he disliked clutter and only kept what he really needed, because, you know, someone else needed it more than he did.
If you wanted to visit him, you could either sit on the floor or bring a chair. His good friend, Dan Hazlett, spent many Wednesday evenings "lounging"on the floor watching movies with Cliff. Dan also helped Cliff by transporting him to doctor appointments and taking him shopping. 
Cliff enjoyed helping Dan with flooring installations, too. His friend Anita Parkin, whom he often called his sister, due to sharing their birthdays, was his "go to" for deciphering his paperwork, bills, medical issues and for a never ending supply of homemade jam and canned peaches. 
Many other special people all over town helped Cliff in a multitude of ways, and he, in his own way, showed his appreciation and his sassy comebacks, such as his reply to 'how are you, Cliff"—"Ornery as ever!" 
Everyone in town loved Cliff. He touched so many of us with his generosity, one dollar or one candy bar at a time, one shoveled sidewalk, or one short visit to "check on you."
So many people watched out for him and would call Dan or Anita if they thought something was a little off. The whole town looked out for him, and the whole town had a guardian angel in him.   
Cliff went to the ER on April 17 to see why his shoulder was hurting so bad. After getting an X-ray, the doctor noticed a large mass in his right lung. 
Several more scans and doctor visits later, we learned that the cancer had spread rapidly through his body. He was suffering, but he didn't want anyone to worry about him.   
We lost our friend and guardian angel on June 29, but Heaven has gained an angel.
A memorial service was held at the Superior Community Church on July 3.
Plans for a memorial bench to be placed somewhere around the community are evolving. If you would like to make a donation toward the bench you may contact Anita Parkin, PO Box 816, Superior, MT 59872.
---