Noxon's Morgan headlines Sanders County performances at state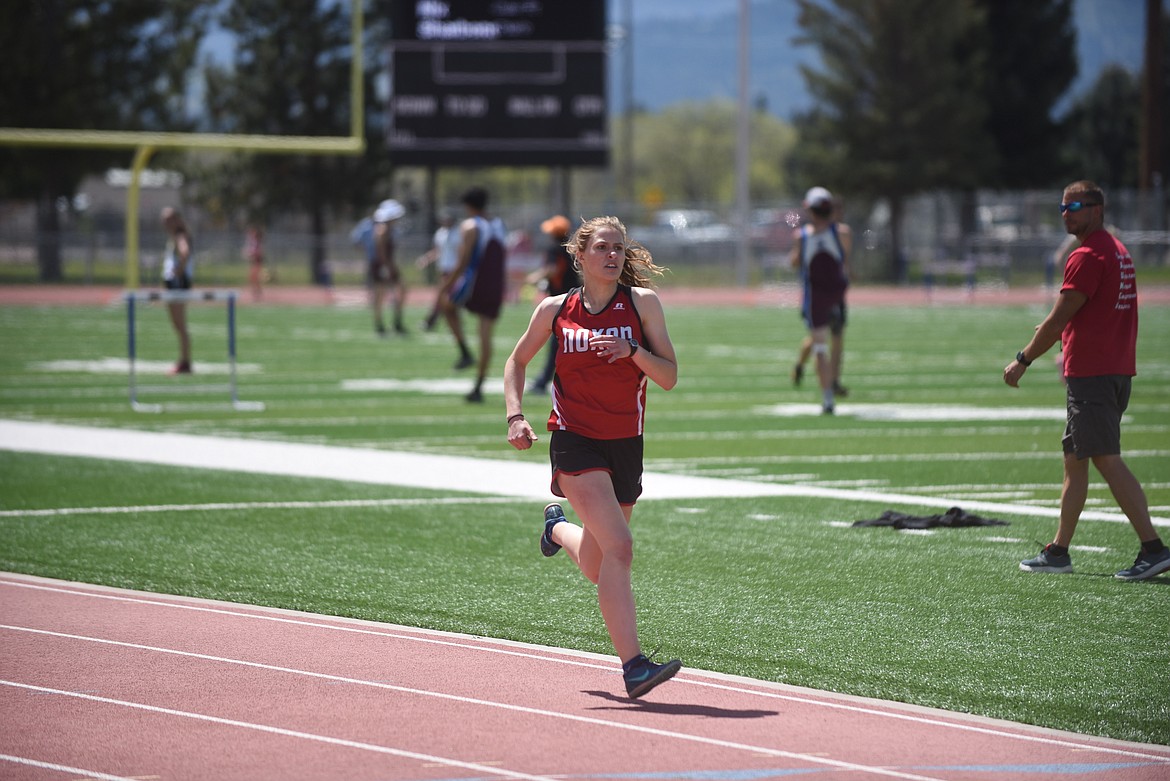 Noxon's MacKenzie Morgan had a very good weekend at last week's Montana Class C state championships after setting three personal bests and winning medals in the 800- 1,600 and 3,200-meter runs. (Scott Shindledecker/Valley Press)
One year after having the 2020 season stolen by the coronavirus pandemic, the joy of competition was more than palpable at last weekend's Class C state track and field championships in Missoula.
Three Sanders County athletes had plenty to celebrate after several medal-winning performances.
Noxon's MacKenzie Morgan was a three-time medal winner and added another top 10 finish while setting personal bests in all four events.
Morgan, who will compete at the University of Montana next year, moved to Montana a year ago.
Morgan was second in the 1,600 run in 5:19.39, third in the 800 in 2:19.29 and sixth in the 3,200 in 12:27.14. She nearly medaled in the 400 with a seventh-place finish in 1:01.13.
Morgan, who is planning on majoring in psychology and criminal justice in college, said she's had a lot of good memories, including traveling, competing with her team, and the trip to the California Masters meet.
Fellow Noxon competitor Cade VanVleet, a junior, had a big day, too, as he was second in the shot put and fourth in the discus. VanVleet's top shot put was 50 feet, 11 1/2 inches and his top discus throw was 140 feet, 7 inches.
On the other side of the county, Hot Springs junior Kyle Lawson claimed two medals in the hurdles. He also set personal best marks in both events.
Lawson was fourth in the 300-meter hurdles in 42.83 and fifth in the 110s in 16.60.
Complete results may be found at athletic.net.
Recent Headlines
---