Jacqueline E. Hankinson Robb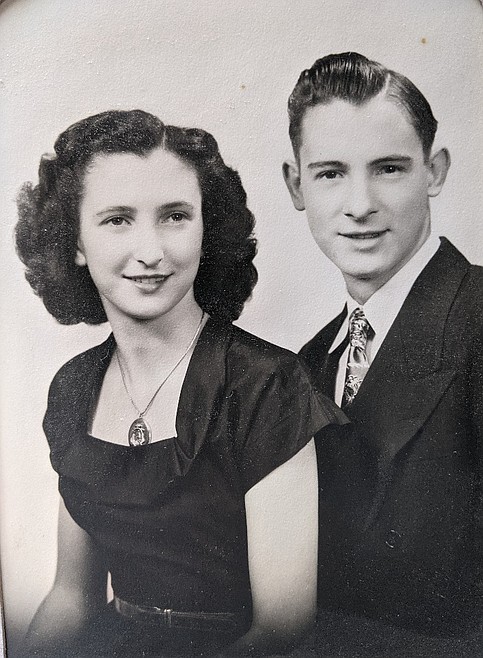 |
March 31, 2021 12:00 AM
Jacqueline E. Hankinson Robb rode up the mountain for the last time on
February 21, 2021.
She is reunited in death with her beloved twin brother, James, who died November 10, 1956. Jackie and Jim were born February 3, 1931, to Elmer and Clara Hankinson of Tarkio.
The twins attended the one-room schoolhouse at Tarkio and graduated from Superior High School in 1949.
Jackie completed a year of teacher's college in Dillon before marrying her first husband, Glenn Boyes. Together, they had three children: James, Alta and Wayne. She later married Walter Robb Jr. With the addition of Walt's three children, Jackie managed a family of eight, operated Walt's Dairy Bar in St. Regis, drove school bus, raised paint horses, and was active in 4-H.
Jackie loved horses. From her first horse, Star, to her last horse, Mr. Pazzaz (Spud). She loved to ride: shows, clinics, parades, mountain trails, or hunting; she was happiest on the back of a horse. She was always ready to ride "over one more rise." One of her fondest memories was riding Sun River Otoe (Omelet) on the Montana Centennial Cattle Drive.
Jackie was a tough, loyal, honest and loving woman. She is preceded in death by her parents, brothers, William and James, husband, Walt Robb Jr., niece, Ellen Trujillo, and dear paint horse friend, Georgette Gerlach.
Survivors include children, James Boyes(Mary), Alta Boyes (Doug Hanson), and Wayne Boyes (Debra), six grandchildren, nine great grandchildren, step-daughters, Sandi Vanni and Peg Bare (Pat), and beloved life-long friend, Alta Lowe.
A gathering to celebrate our very special mother and best friend will be held later at the ranch.
"Jackie, the horses are fed and the gates are closed."
---