Samuel Heacock, 45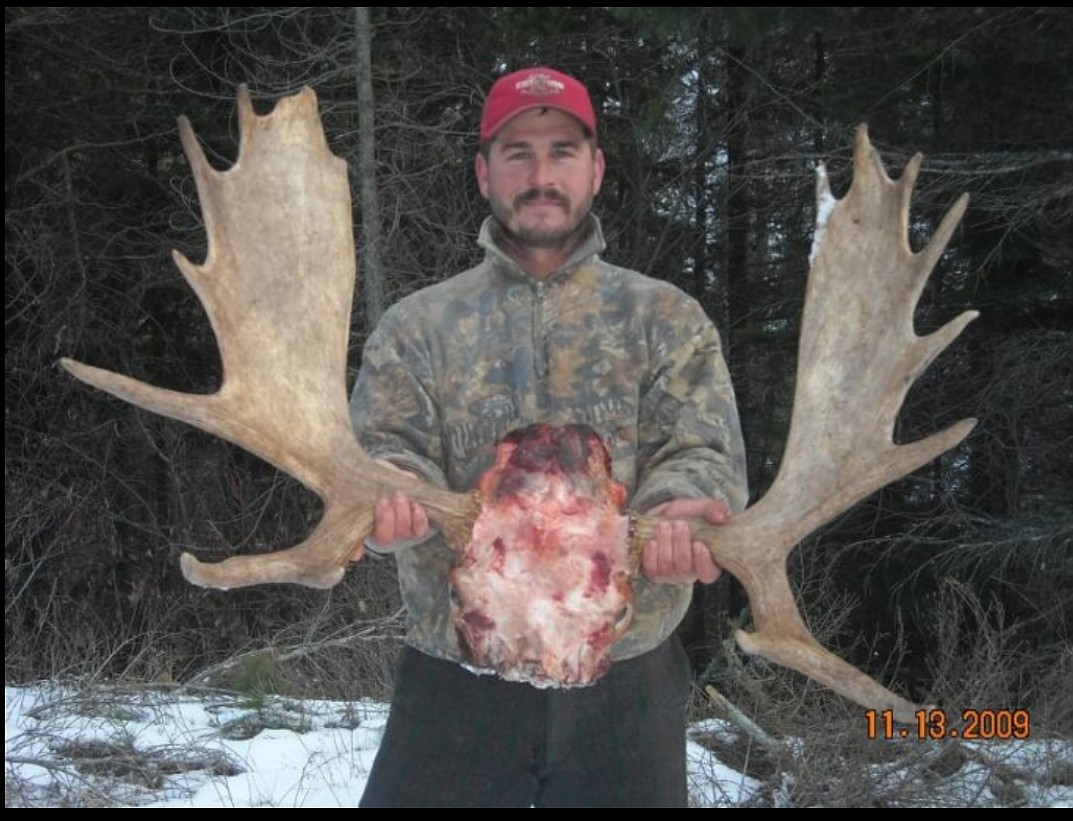 |
November 3, 2021 12:00 AM
Samuel Heacock, an accomplished hunter and welder, died due to complications from Multiple Sclerosis on October 26th, 2021 at the age of 45 in Mineral County Hospital.
Sam is survived by his parents, Thomas and Joann; his children Dakotta, Sawyer, Sheridyn, Wyatt, Austyn, and Caleb; his brother Jake, and his sisters Becky Cannon and Kate Irish; his grandmother Eileen Wolff; and his grandfather Jack Heacock.
Sam, lovingly referred to as Muley, was born in Fort Benton, Montana, April 1st, 1976 to Thomas and Joann Heacock, joining his older brother Jacob, and followed by his younger sisters Becky and Kate. Muley moved with his family to Mineral Country when he was a year old. He attended elementary and middle school in St. Regis, and transferred to school in Superior in eighth grade. After graduating in 1994 with three state wrestling championships, Muley moved to Elko, Nevada for a mining opportunity. There, he met Lisa Fike; they were married in 1995, and had their first child, Dakotta, that same year. Their second child, Sawyer, followed quickly behind. Muley worked as a boilermaker for some time, which allowed him to travel the country. During his travels, he met Shambri Hegbloom in Mullan, Idaho. They married in 2001, and were blessed with three children: Sheridyn, Wyatt, and Austyn. Sam had his sixth child, Caleb Glenn, with Julie Glenn, in 2007.
Muley was diagnosed with early stage Multiple Sclerosis in 2008. He refused to let that stop him from getting his trophy moose when he drew a tag in 2009. He ended his prolific hunting career with a successful, memorable deer hunt with his uncle Tim, for good measure. Born on April Fools Day, Sam was a trickster from day one. He was known to play by his own rules, welding out on high beams without tying off… OSHA was not his biggest fan. Muley was fearless, tenacious, and loved to work hard and play harder. He was an avid hunter; any season, any animal, any time. He took great pride and joy teaching his children how to hunt, fish, forage and prank. Sam will be deeply missed by his family, friends, as well as his caregivers and fellow residents at Mineral County Hospital.
A potluck memorial service is scheduled for 11:00 a.m. on October 30th at the St. Regis Community Center on Lobo Loop. In lieu of flowers, please donate to the Multiple Sclerosis Foundation at https://msfocus.org/Donate.aspx.
---