George Regan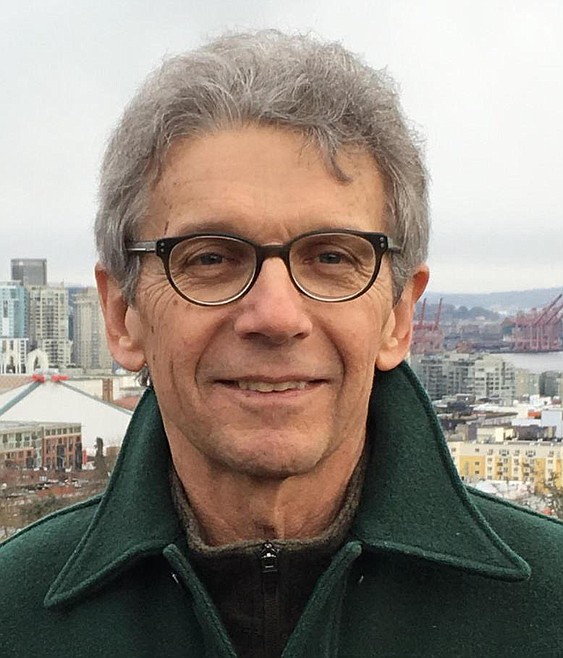 |
October 13, 2021 12:00 AM
George Regan, 71, of Superior, Montana, went to be with the Lord at 6:20 a.m. Friday, Oct. 1, 2021, after courageously battling cancer for most of the year.
He was a beloved husband, father, brother, and uncle who will be greatly missed by his family and friends.
George was born March 1, 1950, in Scranton, Pennsylvania, to George Regan and Margaret (Kopina) Regan, the first of their four children.
During his early years he moved with his family to various towns in Pennsylvania, eventually settling in Amherst, New York.
From a young age, George was at home in the outdoors where, as a teenager, he could be found hunting squirrels in the woods behind his house with his first rifle, which he decorated with pearl inlay himself.
After graduating from Williamsville High School, he attended the College of Forestry at Syracuse University, receiving a B.S. in Forest Resource Management in 1972.
He then worked for the U.S. Forest Service in Vermont; eventually following his college buddies west to Montana, where he worked on the Kootenai and Lolo National forests.
For most of his career until his passing, he operated his own business as a consultant Forester and skilled carpenter in construction and fine woodworking.
His work was precise, state of the art, and completed with exacting detail to ensure every job was done well, right, and to the specifications of his clients.
He was one of those rare, one-of-a-kind individuals who could fix, create, and build anything; figuring out any challenge his work presented and building entire homes and their interiors by hand.
Even as his illness diminished his reserves, he was planning how to help his soon-to-be son-in-law remodel his home and spoke of getting well enough to travel to help in those efforts.
George's special aptitude for working with his hands and intellect was further demonstrated in his musical talent. He was an accomplished, self-taught musician mastering numerous stringed instruments: fiddle, guitar, mandolin, and banjo.
Some of his dearest friendships were established as a member of Bluegrass bands, church worship teams, and musical teams featured at community events and businesses.
He taught music lessons whenever anyone was interested with an emphasis on developing their ability to "play by ear."
In addition George was a dedicated fitness enthusiast, exercising daily by running, biking, weight-lifting or hiking, which enabled him to be in shape for the big game marathon pack outs of any game harvested by his wife and children.
Even as his health declined he still made his way up the Vista Trail in Superior, Montana, as part of his daily routine.
Early in his adult life when employed by the Forest Service, work took him to the historic Savenac Nursery as a crew leader for the Young Adult Conservation Corps (Y.A.C.C.). It was there on reconstruction of the Packer Creek Trail where he met his wife of 36 years, Debra (Reynolds) Regan.
They were wed on Aug. 24, 1985, in Superior, Montana; this union brought two children into their lives: Tempe Regan of Salmon, Idaho, and Luke Regan of Missoula, Montana. His children were his pride and joy and many friends remember how often George took the time to share his daughter and son's achievements, their talents, and life pursuits.
He shared his love of nature and wild places with his wife and passed it on to both his children, teaching them to be good stewards of nature and instilling in them a deep love of creation.
Together with his wife, he could be found taking their children huckleberry picking, firewood cutting, mushroom picking, hunting, fishing, and cross country skiing; all activities his family will continue to do with George in spirit and in memory.
George was kind, introverted until he knew you well, and unassuming, not one for attention. Although very ill, he continued to show concern for the well-being of others, to joke with the nurses, to thank everyone for their help and to be strong for his family.
Together with his family and closest friends, George fought a battle for hope and health making every effort to heal.
Kind and selfless, even after receiving a devastating diagnosis, in his last words to his physicians he told them thank you, that he loved them and that he learned to be kind, humble and to love the Lord Jesus Christ.
His family misses him immensely and is very grateful for all the wonderful memories of times spent with their father, husband, and brother.
George is survived by his wife Debra Regan of Superior MT, daughter Tempe Regan of Salmon ID, son Luke Regan of Missoula MT, brother Michael (Betty) Regan of Venice FL, sister Cheryl (David) Dutko of Binghamton NY, brother David (Kimber McKay) Regan of Missoula MT, one niece and three nephews.
He was preceded in death by his parents and nephew, Richard (Richie) Regan.
No memorial service is planned at this time. The family suggests planting a tree in George's name as a fitting tribute to a man at home in the outdoors.
Recent Headlines
---