Plains Trap Club holds annual Turkey Shoot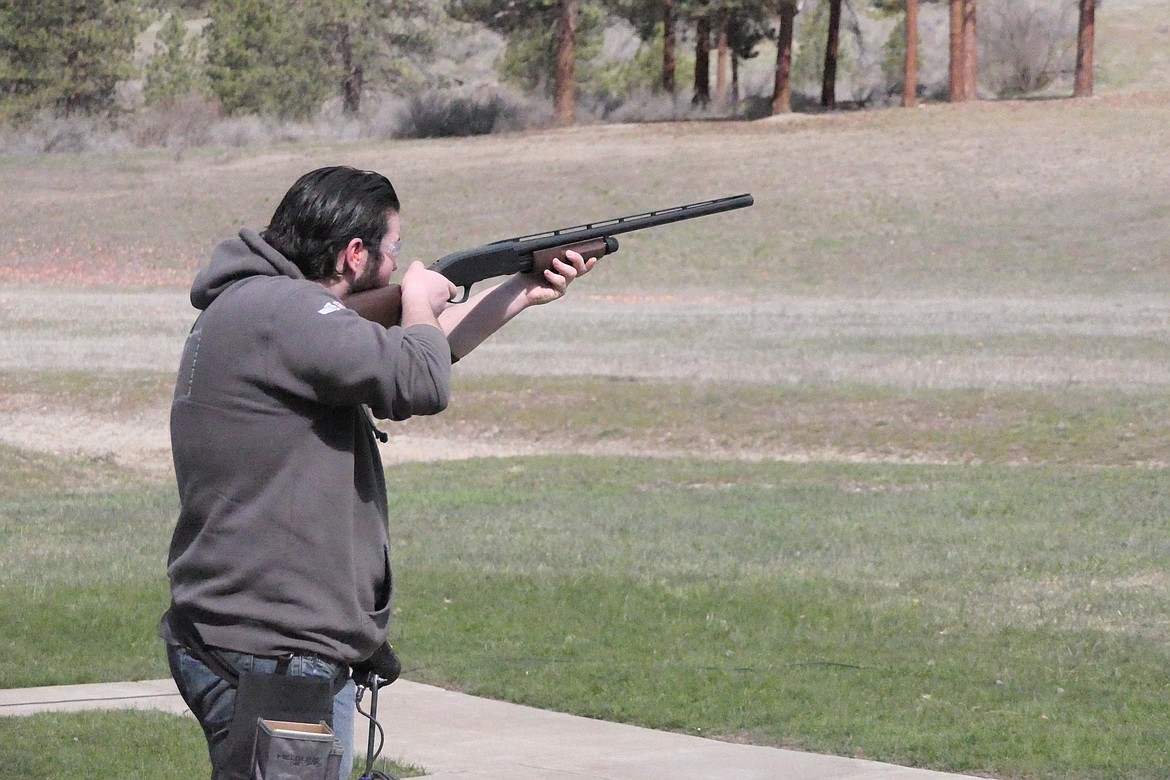 Plains area resident Ansel Pederson takes aim at one of the bright orange clay targets during this year's Plains Trap Club Turkey Shoot this past Saturday. (Chuck Bandel/VP-MI)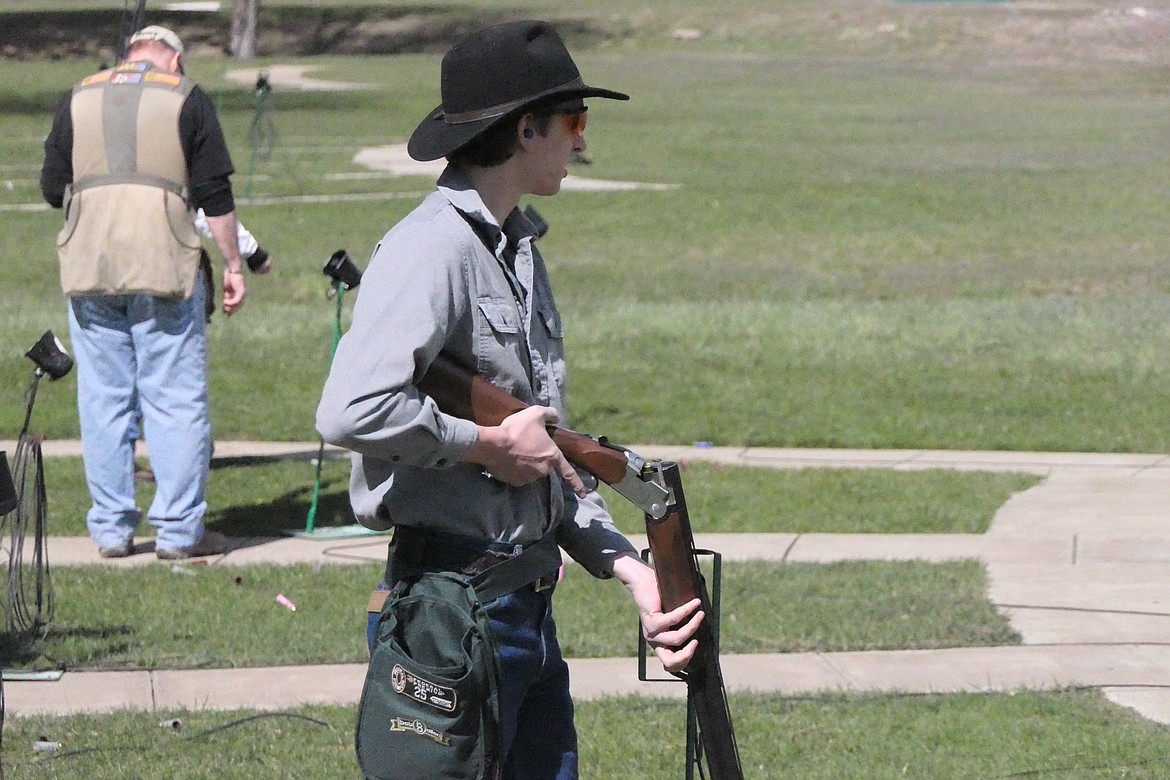 Sandpoint, Idaho resident Edward Feldkamp pauses to reload his double-barrel shotgun during Saturday's 24th running of the Plains Trap Club Turkey Shoot. (Chuck Bandel/VP-MI)
Previous
Next
by
CHUCK BANDEL
Valley Press
|
April 27, 2022 12:00 AM
Trap shooting enthusiasts look forward to it every year.
And this year was no exception for shooters from throughout the area as they gathered for the 24th edition of the Plains Trap Club Turkey Shoot this past Saturday.
With a wide range of meat waiting to be claimed by the top shooters from among about 35 who took part in this year's event, shotgun blasts and good-natured kidding were among the commodities on display.
For Sandpoint, Idaho resident Edward Feldkamp, the annual event has become one that is marked on his calendar.
"I've been coming here for a couple years now," he said in between blasts from his double barrel shotgun that most often left the orange clay trap targets in hundreds of pieces. "I took up the sport a few years ago and have really been glad I did. This is a great meet to attend, lots of good people and good times".
And while no official results were available, the shooters themselves know who was on target and who was not on what proved to be a warm, sunny morning on the range, which is located above the town's waste transfer station and adjacent to the golf course on the northern edge of Plains.
Top marksmen from groups of four or five shooters competed to advance to the next round and a chance to claim one of the meaty prizes, which included copious amounts of bacon, beef, sausage and other popular meats for the freezer.
Plains resident Ansel Pederson was among the shooters who in the opening rounds at least seemed to be enjoying a successful competition.
"This is one of many of these events I've attended," he said. "I look forward to this every year. It's always a good time".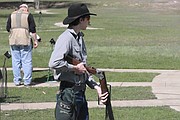 Recent Headlines
---