West End fire crews get hands-on training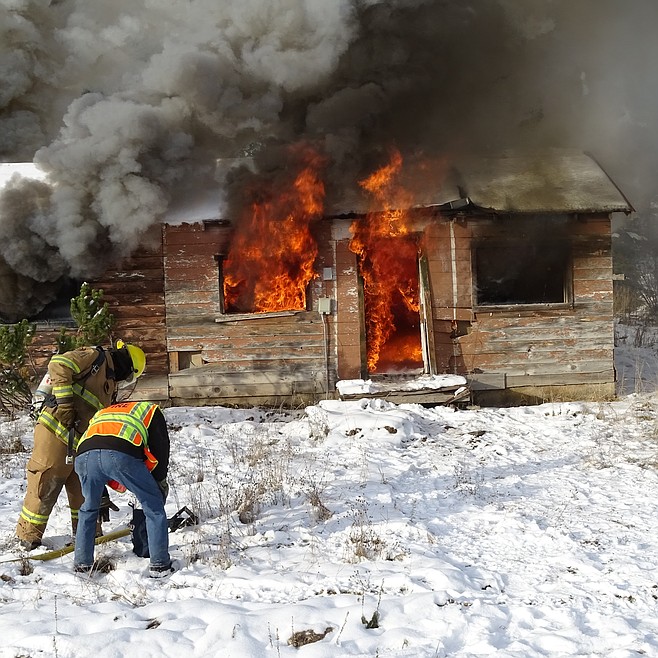 The West End Volunteer Fire Department crews practice their response to a structural fries on two unoccupied buildings in DeBorgia. (Photo provided)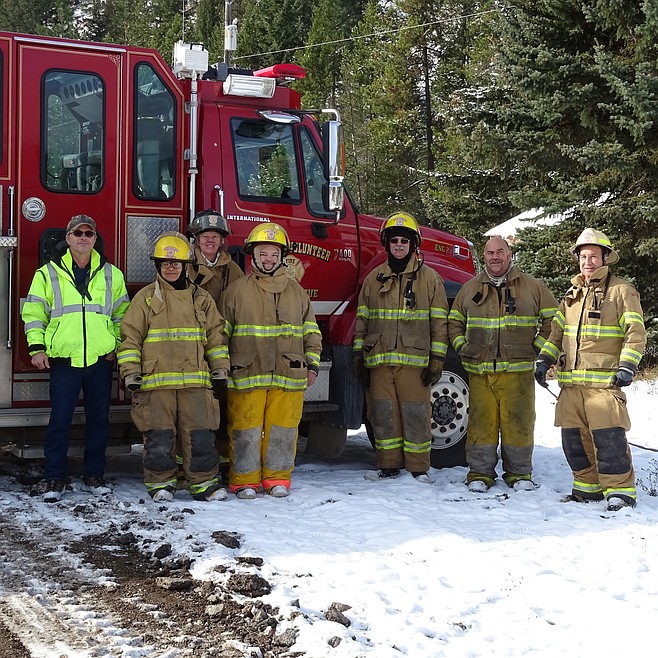 The West End Volunteer Fire Department crews practice their response to a structural fries on two unoccupied buildings in DeBorgia. (Photo provided)
Previous
Next
by
MONTE TURNER
Mineral Independent
|
November 16, 2022 12:00 AM
Training exercises can be ho-hum when it's the same routine or project time after time. But when it comes to the West End Volunteer Fire Department, that isn't in their playbook.
Practice makes perfect, and their training rarely duplicates so just going through the motions isn't part of their mojo.
Tom Hoag offered the WEVFD an opportunity to burn two old, dilapidated houses he had in DeBorgia and Fire Chief Frank Magee jumped on it.
"This is something that takes pre-planning because it's the 'Real McCoy' and not a classroom setting where all hands are on deck with safety being learned through experience," he said. "We had one shot at a moving target with this being the first fire for some of the team."
They started setting up at 11 in the morning after a final briefing and the first house was lit at 12:30 p.m. The firefighters donned their heavy, protective, fire-resistant firefighter uniforms, known as turnout gear and Self-Contained Breathing Apparatus (SCBA) for safety.
One of the buildings was close to some power lines and had several large pine trees but the burn was accomplished with no damage to any of them. They even set fires internally that ignited in a way that one of the buildings collapsed on itself, which was an extra special learning experience. The houses took a total of six hours to burn to the ground which went very well.
"There were many obstacles and hazards that could have potentially gone wrong if the fires did not go as planned. And the fact is, most of the volunteers are new to the department," Magee said, as he complimented all the members.
The experience was especially exciting for the new volunteers as this was the first time they witnessed and experienced the extreme heat of fire. The heat radiating from the houses was felt through the old turnouts so the firefighters are looking forward to getting the new turnouts awarded through a grant that will provide much more protection.
"West End has had a lot of changes the last two years with three different Fire Chief's. We have several volunteers joining then leaving and moving away. In spite of all that, we have achieved many goals and have many more we are working on," shared Donna Richter, Assistant Fire Chief, EMT and Senior member.

"We have been having training meetings every Monday throughout the summer and fall months. Today's training has been in the works since spring when we were going to do it then realized we needed to get some additional paperwork delaying this exercise until now. With our small crew of seven volunteers that were able to make the training, I think we did a great job."
Michelle Lower, the newest member of the department, had this to say: "Participation was a natural progression from my recent training to a hands-on team fire event. From my vantage point operating the controls inside of Engine II, I could observe fire behavior and the team's response at different junctures. We all worked hard and learned a lot."
Everyone agreed it was a very successful training exercise where even the seasoned firefighters discovered something new.
"I think we all learned from this experience and can apply what was learned to an actual structure fire. This gave us the opportunity to teach safety around structure fires and to utilize the skills learned on the trucks acquired on training nights," smiled Magee.
Tom Hoag thanked all the firefighters and treated them to a great dinner prepared by the Hideout of DeBorgia.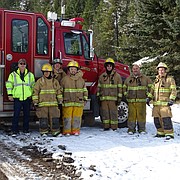 Recent Headlines
---