William E. Marsh, 88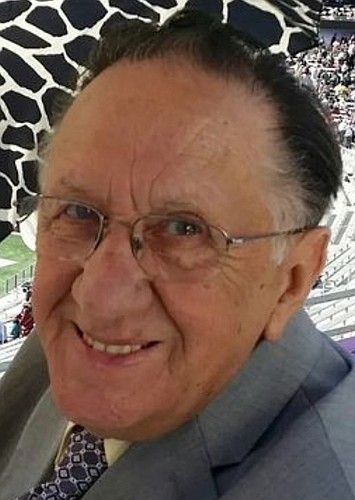 William E. Marsh, 88, of Plains passed away April 11, 2023, at Clark Fork Valley Hospital in Plains. Bill was born June 6, 1934, in Scobey. He was the 11th child of Fred and Nellie Marsh, out of seven boys and seven girls. His family moved to the Flathead Valley when he was 2 years old and made their home on "the farm" at Echo Lake.
Bill married Patsy Porter on Dec. 22, 1956, in Paradise and together they raised their own large family of six children. He had a whole lifetime of being a very gentle and kind man and we were so fortunate to be one of his kids. Thank you for being a father who provided such stability and for being a dad who loved our mom with all his heart.
Bill work for BNRR at the tie plant in Paradise for many years. He started out bucking ties and in time was the company's boiler operator earning his 3rd class certification. When the tie plant burned down in 1982 he found himself at Thompson River Lumber where he worked as a boiler operator until his retirement.
Bill was a man of many interests and talents. He was an excellent mechanic specializing in vintage Volkswagons. His love of cars led him to restore Model A's and Model T's, collecting treasures from all over the country to assemble into a masterpiece. He loved playing the guitar and singing, often accompanied by Patsy on the piano. Music was a constant at home and he passed that legacy on to many of his children and grandchildren.
Bill was a beloved member of the Thompson Falls Congregation of Jehovah's Witnesses. He found great joy in sharing his faith with others. He also found great comfort in the scriptures, including the resurrection hope found in John 5:28, 29.
Bill was preceded in death by his parents; six brothers; five sisters; his precious wife, Patsy; his beloved son, Daryn; and his grandson, Ryan.
He is survived by his sons, Lonnie (Cindy), Danny (Nancy) and Shaun (Veronica); his daughters, Renae (Doug) Duffield and Rachel Holland; his grandsons, Brandon (Lyndsay) Duffield, Derrin (Savannah) Holland, Kobe, Shaun Jr. and Roman; his granddaughters, Stephanie Lawrence, Shannon Main, Kloe Holland and McKenzie; his great-grandchildren, Harper, Parker, Jamison, Juniper, Aiyana and Eric; his sisters, Louceal Sinclair and JoAnn Strawn; and numerous nieces and nephews.
A memorial service will be held May 6, 2023, at the Kingdom Hall of Jehovah's Witnesses, 1197 Mt. Silcox Dr., Thompson Falls, MT at 2 p.m.
Recent Headlines
---