Free lunch builds fellowship among Plains veterans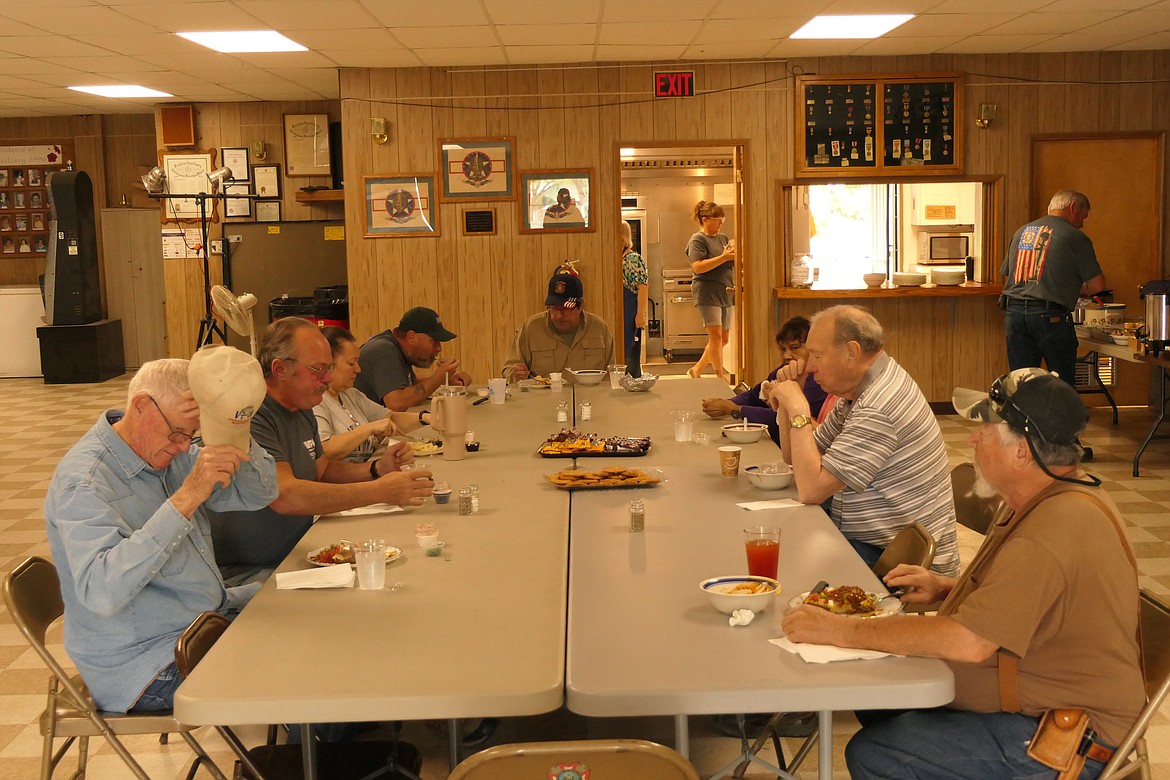 A group of Plains area veterans have lunch and visit during the VFW Auxiliary's once a month Veterans Appreciation Lunches at the Wild Horse Plains VFW. (Chuck Bandel/VP-MI)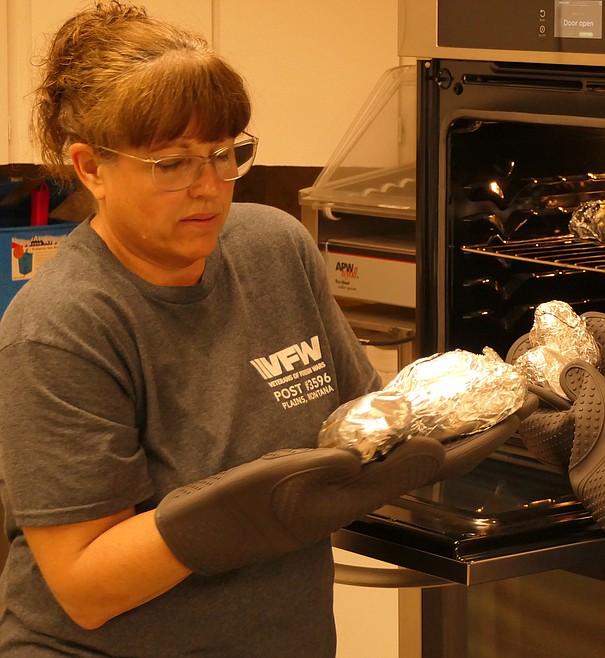 VFW Auxiliary member Angela Muse takes hot baked potatoes from the oven during the May Veterans Appreciation lunch last week at the Wild Horse Plains VFW. (Chuck Bandel/VP-MI)
Previous
Next
by
CHUCK BANDEL
Valley Press
|
May 24, 2023 12:00 AM
As an experienced counselor who has given talks on such topics as suicide prevention, VFW Auxiliary member Angela Muse knew the value of getting folks together to talk.
And that applies to veterans living in the Plains area, she said.
"We were looking for a way to get people together so they could talk with each other," she said. "For many veterans, that's an important thing to do".
The fellowship, generated by something as simple as a sit down lunch can be very healing," Muse said.
With that concept in mind, the Auxiliary launched a once-a-month veterans lunch event, designed to bring area veterans into contact with other veterans who so often share the same experiences and have the same concerns.
Formed this past November, the lunch program, which occurs on the third Thursday of each month, has steadily grown into a veteran's social club of sorts.
This past Thursday, more than 20 veterans gathered in the VFW Hall in Plains for a free stuffed, baked potato meal and the chance to visit with their fellow veterans.
"We had 11 people come to the first luncheon, and now we routinely serve 20 to 25 meals," Muse said. "They are free to veterans. Our thoughts are 'if you are a veteran' come on in'".
Muse said she has noticed that many of those who come to the VFW for the lunches tend to stay long after they have finished their meal, sharing stories and thoughts common among veterans everywhere.
"The guys are staying longer every time, which is a good thing," she said. "This is a chance for them to socialize with others who have experienced the same things associated with having served in the military".
The meals are sponsored by donations from the Auxiliary and others who come to the VFW. The average cost of feeding 25 hungry veterans is usually around $100, Muse said.
Veteran Rocky Hart, who has cooked and sponsored two of the once-monthly lunches said his reason for helping out is very basic.
"Some things are just worth doing," Hart said.
The lunches begin at noon on the third Thursday of each month and usually last two hours. Donations to help the program can be made by contacting the VFW in Plains.
"It' s important that people have an event and a place to get together and talk," Muse said.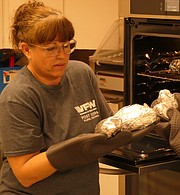 Recent Headlines
---