New shop brightens Superior's main street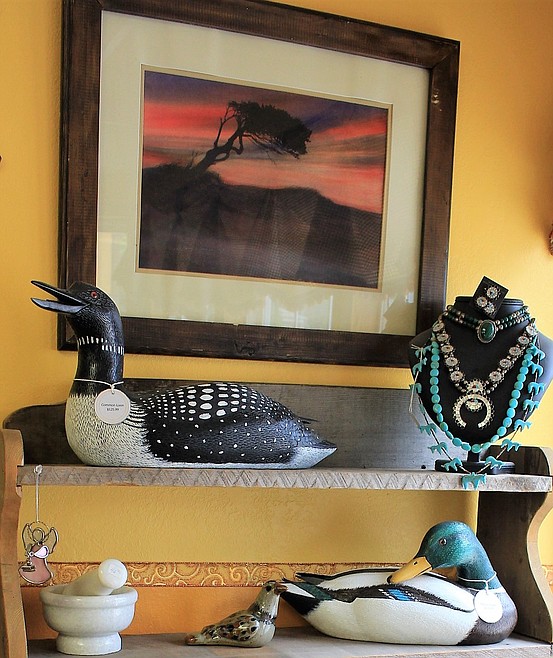 The new Outpost store in Superior features local and regionally made art and craft items including carved ducks by Cindy Griffin. (Kathleen Woodford/Mineral Independent)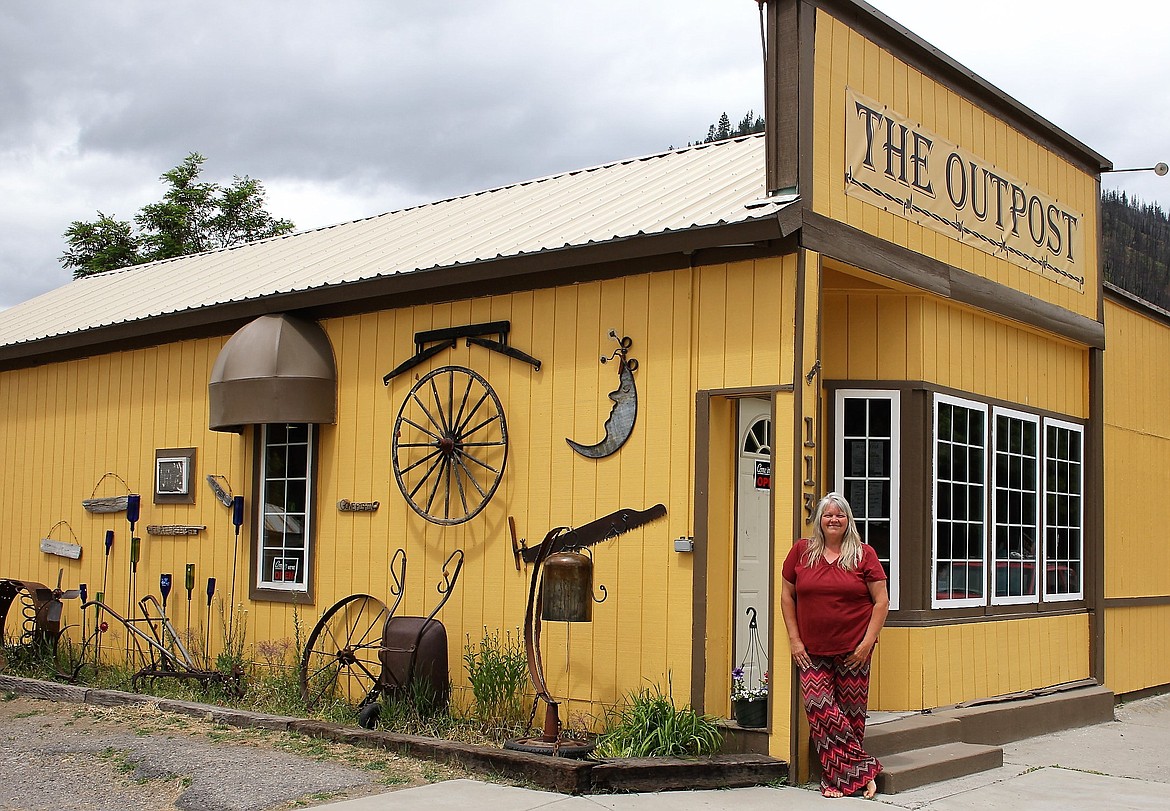 Outpost store owner Stephanie Dahl used to own the Hungry Horse Dam Shop and moved to DeBorgia last year. (Kathleen Woodford/Mineral Independent)
Previous
Next
by
Kathleen Woodford Mineral Independent
|
June 20, 2017 2:54 PM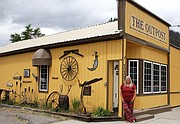 Hungry Horse Montana is down one shop owner and Superior now has her. Artisan Stephanie Dahl moved to DeBorgia last year with her family and opened The Outpost in December. The bright yellow shop is located across the street from the Old School House and holds treasures from local and regional artists.
Dahl acquired some land in DeBorgia after running the Hungry Horse Dam Shop in Hungry Horse for 15 years. Her two sons, Mark and Wyatt also moved to the area, along with Mark's wife Heather and their young children Lexi and Leroy. Mark runs a property maintenance business and used to live in Coram, which is just north of Hungry Horse. Wyatt, 19, works up Tarkio as a handyman.
Dahl's shop is filled with paintings, knick knacks, vintage clothing, and other unique pieces. Including a steel horses head entitled, "Checking the Wind" made by local resident, Dennis Althoff. Dahl said she sold two of Althoff's pieces during the Old Schoolhouse Car Show a few weeks ago.
Pieces are on consignment from artists like Cindy Griffin who carves ducks, antler jewelry by Joel Fowler, metal and rock bugs from an artists out of Manhatten. Dahl created the drift wood signs, wind chimes and she's been doing stain glass artwork for the past 20 years. She's created stain glass doors and windows for homes and businesses around the region including Whitefish and Martin City.
After she closed her shop in Hungry Horse she didn't know for sure what she was going to do, "I didn't think I was going to be doing this again so soon but there was a rental sign on the shop and I decided "let's do this."
The shop is open Wednesday through Saturday 10 a.m. to 6 p.m. and consignment items are welcome.
---