Bull's Country Kitchen and BBQ is now open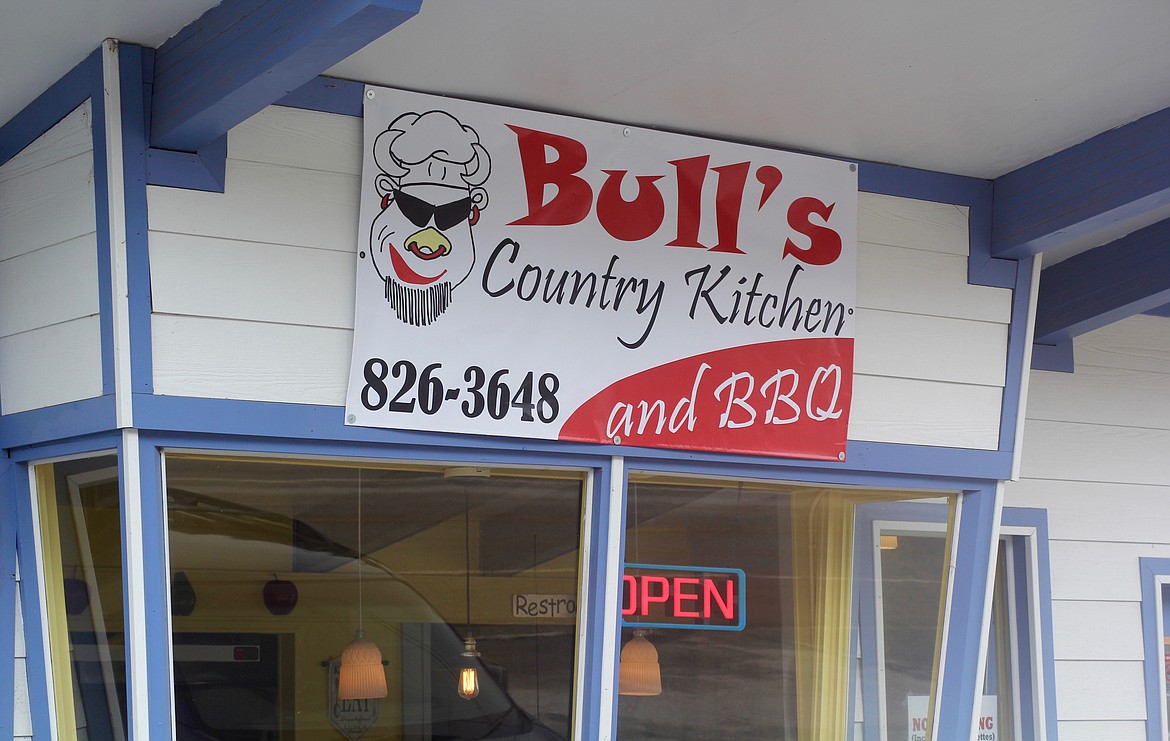 New banner hangs to announce Bull's Country Kitchen and BBQ.
by
Douglas Wilks Clark Fork Valley
|
March 15, 2017 12:50 PM
Bull and Jamie Larkin are the owners of Bull's Country Kitchen and BBQ, which was formerly known as Heathers Country Kitchen. They took ownership of the business on March 1, 2017. Bull stated,
"I am going to bring slow cooked barbecue to the menu. Most of the menu will stay the same and plan to tweak it some. My dad and I used to go on the barbecue circuit and enter the contests, Bull said. "Right now the winter hours will stay the same, we are thinking of being open on Mondays."
Bull and Jamie Larkin are living on site in the apartment below the restaurant.
"This was quite the culture shock for us as we came from Vancouver, Washington. I was a truck driver for the last 17 years. We have received a nice welcome from many people here," Bull said.
Bull mentioned that his wife Jamie is the daughter of Heather, the former owner of Heather's Country Kitchen.
"We are keeping it in the family and we do plan to keep the family atmosphere here at the restaurant," he said.
Bull discussed the upcoming events, including a grand opening planned for March 11.
"We will be having corned beef and cabbage for St. Patrick's Day," he said.
Bull was very optimistic, positive, respectful, and polite when discussing his hopes from the customers.
"We would like people to be patient with us, and give us suggestions. We hope that people will give us a chance. It will be worth it," he said.
Reporter Douglas Wilks can be reached at dwilks@vp-mi.com or 406-826-3402.
---