Community Notes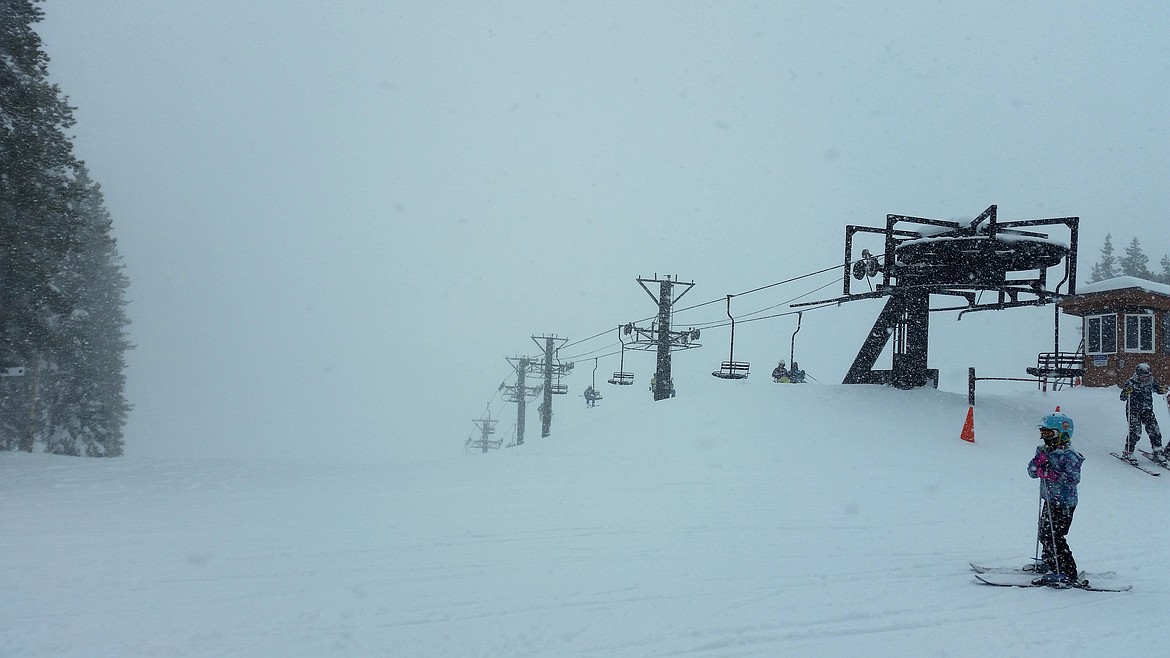 Lookout Ski Resort is reporting new snow every day with 68 inches at the summit. (Kathleen Woodford/Mineral Independent)
|
January 2, 2019 10:21 AM
The Mineral County Community Potlucks will resume Jan. 12 and Feb. 9, 2019, at 6 p.m. Dinners will be held in the 4-H building on the Mineral County Fairgrounds. Join family and friends for an evening of food and a 30-minute program of interest.
Coffee, lemonade and utensils will be supplied. Please bring an entrée, dessert or salad to share with others. Setup will begin at 5:30 p.m. and any help at that time is greatly appreciated! For more information, contact the Extension Office at 406-822-3545.
Vicious dog ordinance
The Mineral County Commissioners will hold a public meeting on Thursday, Jan. 3 at 6 p.m. regarding implimenting a vicious dog ordinance. The meeting is in the commissioners' meeting room at the county courthouse in Superior.
Lookout Pass
Lookout Pass ski resort is reporting fresh snow every day with 68 inches at the summit and 56 inches at the base. Located off I-90 on the Montana-Idaho border.
Free Public Information Officer training offered
The Department of Emergency Services is offering a free PIO (Public Information Officer) training in Hamilton, Feb. 27-28.
This two-day course will consider the value of communication before, during and after an incident. It will help PIOs identify critical audiences, both internal and external. It will outline the communications needed for different incidents and define the roles of the PIO within ICS. The course is held at Marcus Daly Memorial Hospital.
Contact: Rick Forkel of the Montana Department of Emergency Services at rforkel@mt.gov or 907-750-1602. Registration information at: https://dmades. formstack.com/forms/g290_2 91_basic_public_information_officer.
Recent Headlines
---