Folks get Whipped Up in Alberton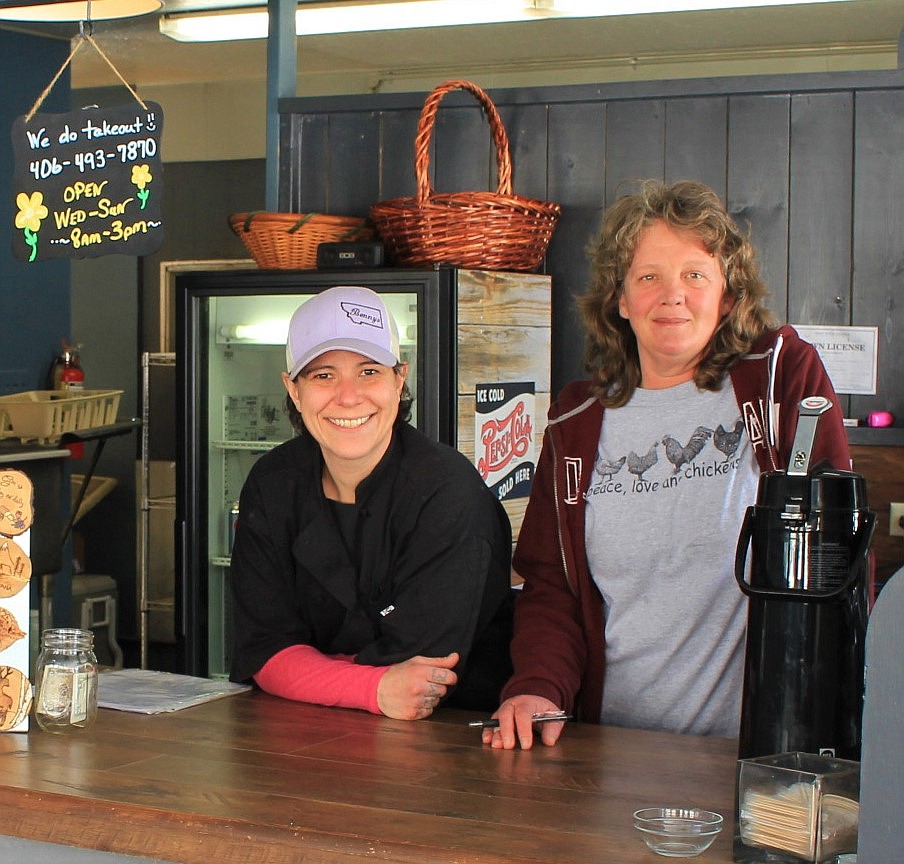 New faces at the old Sidetrack Cafe, Aaron Bruffey (left) and Lorie Smith (right), are the cooks at Whipped Up. There are now two locations for the cafe with one in Superior and the other in Alberton, across from Alberton School. (Kathleen Woodford/Mineral Independent).
by
Kathleen Woodford Mineral Independent
|
March 27, 2019 7:28 PM
Folks can now get Whipped Up in two locations. Whipped Up! Café in Superior recently expanded their business in Alberton. They opened in the old Sidetrack Café located across the street from the Alberton School. They've been open about a month and café owner, Michele VanTassel said business has been nice and steady at their new location.
Aaron Bruffey and Lorie Smith are the cooks at the Alberton location. Smith lives up Petty Creek with her family and Bruffey lives at Six-Mile. They said customers are enjoying both breakfast and lunch, with hamburgers and their loaded biscuits and gravy as favorite dishes.
In addition to a full menu of breakfast and lunch items, people can also enjoy Take N'Bake. These are dishes like meat loaf and lasagna that people can order and then take home and bake. Whipped Up also makes custom cakes and catering. Where they can accommodate around 300 people for events like weddings. Michele said they are starting to get booked up for the summer where they specialize in BBQ pork and chicken
The cafes are a family affair with Michele and her husband Scott working along-side their kids Alecia, Eric and Tyler.
"Like all ventures, there's a learning curve," said Michele, "but we are happy with the expansion at this point."
This summer they plan on installing an espresso coffee machine in Alberton and also offer ice cream treats. Customers can also make requests for items they may not see on the menu, "we'll try our best to accommodate those orders," she said.
The Alberton location is open Wednesday through Sunday from 8 a.m. to 3 p.m. The Superior location at 100 River Street at the Old School House is open from 8 a.m. to 7 p.m. and is currently closed on Sundays until they start summer hours. On Monday's they will have daily lunch specials at both locations which will be posted on their Facebook page.
---