Nevaeh Carolyn Kathryn Keller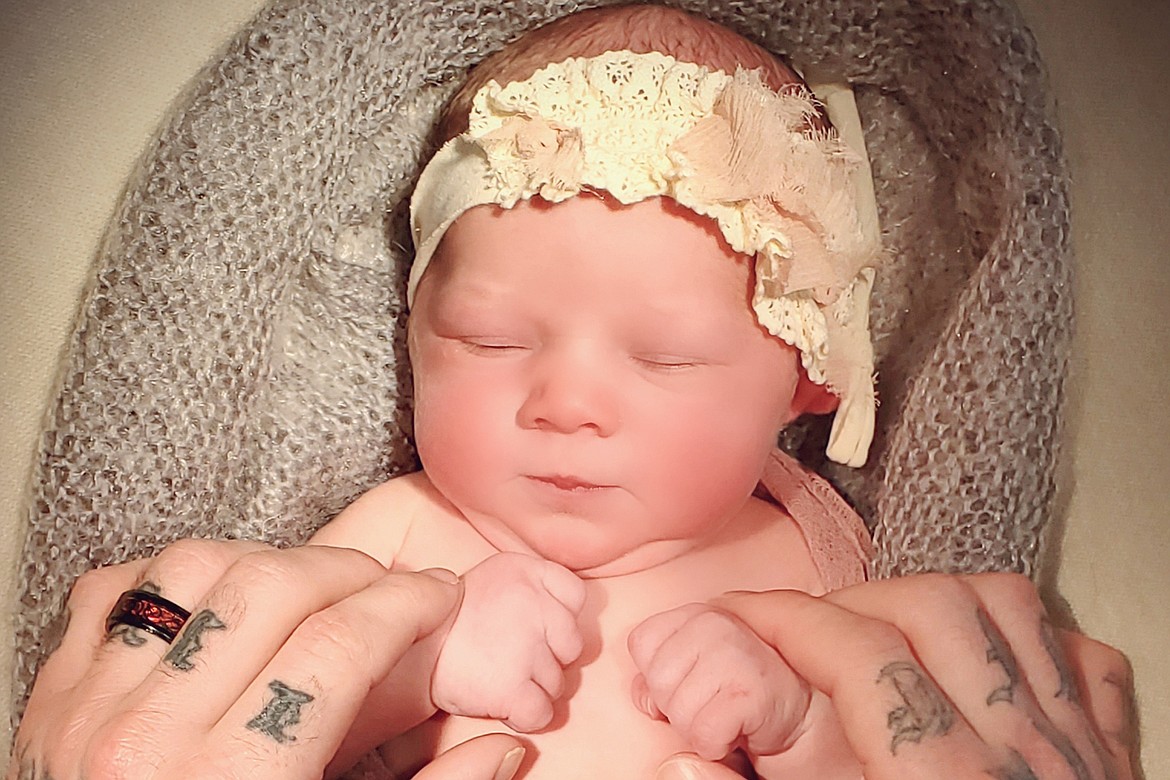 Jasmine and Seth Keller, of Thompson Falls, announce the birth of daughter Nevaeh Carolyn Kathryn Keller at 8:58 a.m. Jan. 15, 2020 at Clark Fork Valley Hospital.
Nevaeh weighed six pounds, seven ounces and measured 18 1/2 inches.
Her maternal grandparents are Jim and Julie Watts, of Plains, and great-grandparents are Jim and Betty Brown, of Plains.
Her paternal grandparents are Kim Keller and Brian Knuth, of Thompson Falls. Great-grandparent is Carolyn Keller, of Thompson Falls.
---