Everett A. Aarestad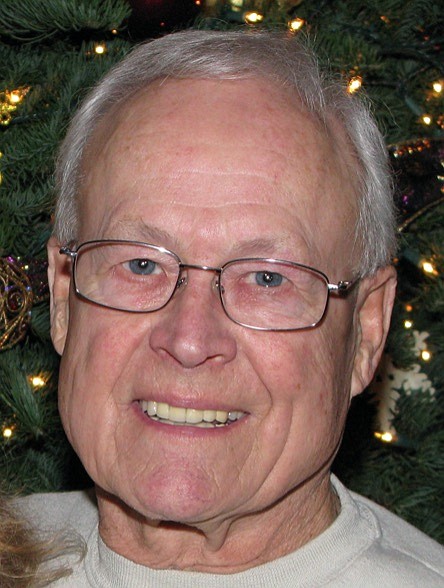 |
December 16, 2020 12:00 AM
Everett A. Aarestad, 90, of Superior, Montana, passed away on Nov. 20, 2020, in Missoula due to complications of COVID.
He was born Sept. 19, 1930, at the family farm outside Cooperstown, North Dakota to Casper and Caspara Aarestad.
He worked on the farm until marrying Loralee "Becky" Lettenmaier who started her teaching career in Cooperstown. They married on July 1, 1951, after a romantic whirlwind courtship. 
Everett earned a bachelor's degree from Concordia College, Moorhead, Minnesota. Choosing education over farming, he and Becky taught in public schools in Havre, Montana. He later obtained a Master's Degree from Montana State University, Bozeman, Montana, before moving to Southern California for a career with Covina Unified School District. 
While there, he started Arrow Engineering, an aircraft parts manufacturing company, which made essential parts for fighter jets and other aerospace applications. 
Everett started driving at the age of 9 and his first car was a Ford Model A. He loved motorcycles and also enjoyed building dune buggies and driving them on the dunes of California and Idaho. He earned the title "King of the Hill" at famed Comp Hill at Dumont, California. 
He earned his private pilot's license and he and Becky flew their Mooney on humanitarian trips to Mexico to deliver supplies to communities in need.
He and Becky retired in 1984 and made their home in St. Regis. During his retirement years, Everett collected antique tractors and continued working on Volkswagen engines.
A loving husband, father and grandfather, he was active in the local community and also enjoyed gardening and golfing. He loved music, played the piano by ear and sang in the Trinity Lutheran Church choir. After visiting Norway, he published a book updating the family's Norwegian ancestry from 1215.
He is survived by Becky, his constant companion of nearly 70 years; three daughters and their families: Julee Steffy (Joe DiVincenzo), Corona del Mar, Calif.; Joan Aarestad (David Oswalt), Pasadena, Calif., and Ann Aarestad, Sutton, North Dakota; two sisters, Audrey Hammer, St. Regis, Montana, and Janice Vigesaa, Billings, Montana; one brother, Casper Aarestad, Jr., Cooperstown, North Dakota; five grandchildren, three great grandchildren and numerous nieces and nephews.
He was preceded in death by his parents, his brother Harland Strand and sisters Lorraine Barr and Sally Thompson.
Due to COVID health risks, a celebration of Everett's life will be planned at a later time.
---