Alberton Senior Spotlight: Rae Deschamps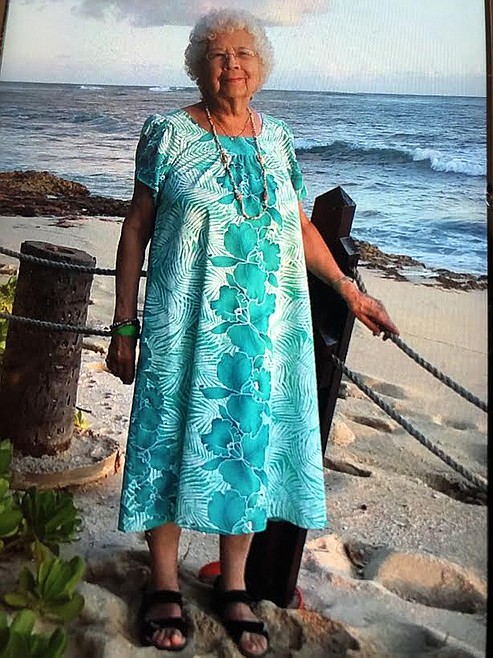 Name: Rae Deschamps
Family: Married to Malcolm for 62 years, two daughters, one son, three grandchildren, and 1 great grandchild
Education: Graduated from Alberton High School in 1953.
What did you after high school? I went to school in Dillon, back then it only took two years to become a schoolteacher. I then taught second grade at Lewis and Clark Elementary in Missoula until I started my family and stayed home to raise my children.
What is something you are looking forward to right now? Spending time with friends and family, hope to do some traveling this coming summer. Something I always look forward to each year is the sports seasons for schools, watching the co-op play for football, volleyball, and basketball.
What are some of your passions? I really have a passion for the kids at school and doing photography for the sports teams. I got into photography when my son was 12, and wanted to take nice family photos. Now that I have a good camera I'm able to go to the games take pictures for the athletes, they are always so appreciative of the pictures I take. I always get lots of hugs and thank you notes from the students, but this year I even got a box of chocolates from one of the football boys, that was really special.
Imagine you could relive one day of your life. Which day would it be? Why? It would my wedding day. June 16, 1956. It was pouring rain. We got married in the Methodist church in Alberton.
What is something popular now that annoys you? That's easy, it's the children, and the grandchildren constantly being on their phones. It's very irritating, but it's not just kids that do it, adults are on them too much as well. It's very rude to be texting and using your phone when you are with company.
Who are you closest friends at this point in your life? What do you do together? Mike and Resa Briscoe, they have helped me a lot since my husband passed away, always making sure I'm taken care of. We go to sporting events together, and have taken trips together.
Any projects your currently working on? I'm always knitting and crocheting. I just finished up a bunch of items for the craft sale and now I'll be selling them at the Methodist Christmas Bazaar. I'm also working on an afghan for one of the schoolteachers here who's having a baby.
What was a highlight of 2019 for you? I went to Hawaii with my family, and also went on a trip to Disneyland with the Briscoe's, that was a big group of us and it was a lot of fun.
Do you have any resolutions for the New Year? I don't usually have resolutions because I can never keep them. But last year my goal was to walk my dogs more in the summer time, but I got too busy this year with my garden. So maybe that will be my resolution again to get outside more and walk my dogs once it's warmer.
Recent Headlines
---