Danielle Wood murder trial postponed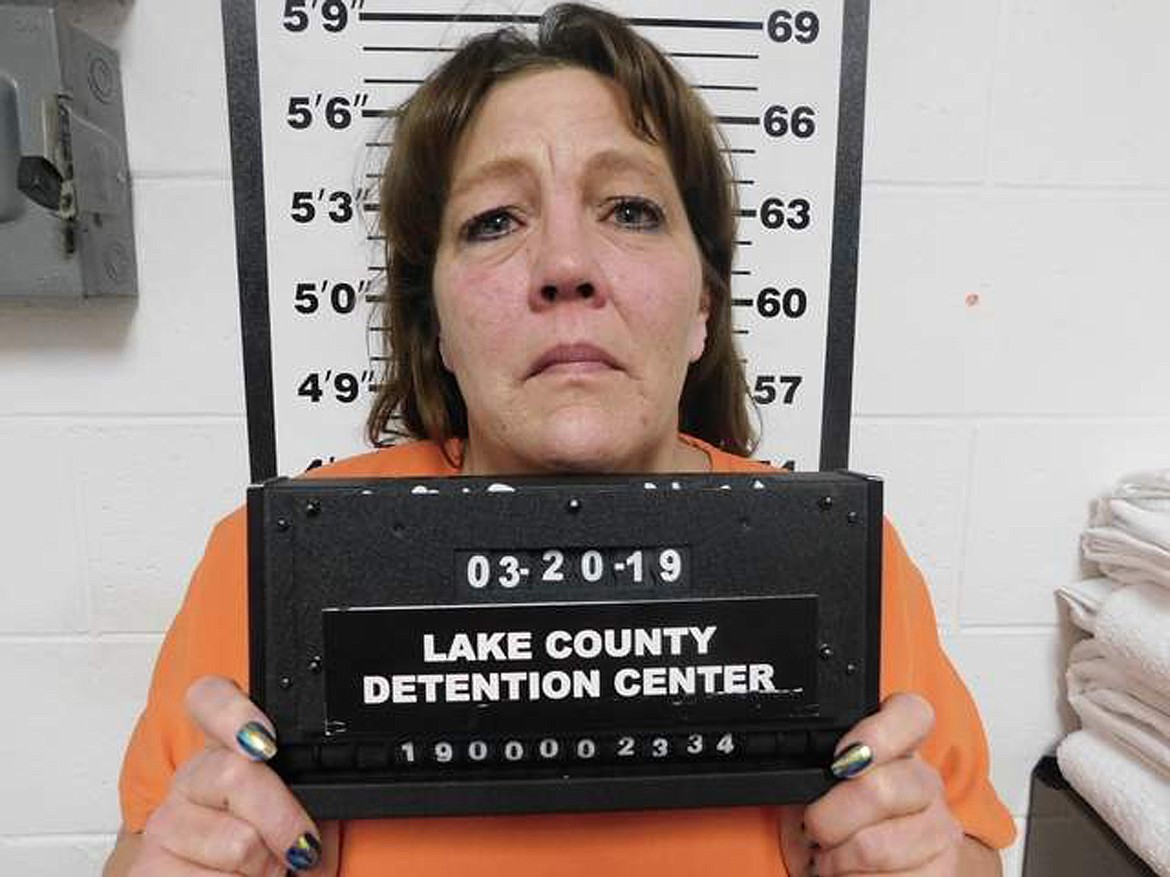 by
SCOTT SHINDLEDECKER
Clark Fork Valley Press/Mineral Independent
|
July 16, 2020 3:47 PM
The trial of a Polson woman accused of murdering her ex-boyfriend in Thompson Falls in 2018 has been postponed.
Danielle Jeanette Wood, 56, is charged with deliberate homicide and is being held on a $1 million bond in the Lake County Jail where she's been for more than 480 days.
According to the Sanders County Clerk of Court Candace "Candy" Fisher, attorneys representing Wood requested a continuance Wednesday, July 15.
An order had not been filed as to why the request was made. A new trial date is not yet known.
Jury selection was set to begin the morning of Monday, July 20, at Thompson Falls High School to comply with social distancing guidelines.
District Court Judge Deborah "Kim" Christopher will preside.
Wood's trial was set to begin in April 2020, but earlier this year Kirk Krutilla, one of Woods' defense attorneys, gave notice Feb. 19 that "it will be very unlikely or almost impossible he would be working for the Office of the Public Defender" in July.
Kalispell attorney William Managhan is representing Wood while attorneys from the Montana Department of Justice are handling the prosecution.
She is accused of shooting and killing Matthew George LaFriniere, 51, May 2, 2018. She was arrested in March 2019.
Wood was LaFriniere's ex-girlfriend and had a child with him, according to charging documents filed in Sanders County District Court.
LaFriniere was found dead by one of his co-workers on May 3, 2018, underneath a piece of plywood, lying face down on the ground. He had been shot three or four times in the chest, back and hand.
Based on Wood's purchase of a handgun less than two months prior to the death of LaFriniere, connections between Wood's cellphone and a disposable phone linked to Wood and statements from family members and neighbors, "probable cause exists that the defendant (Wood) has committed the alleged offense of deliberate homicide," court documents stated.
A Thompson Falls police officer had gone to LaFriniere's residence earlier that day to conduct a welfare check after LaFriniere's father said his son hadn't shown up for work at Empire Builders Ace Hardware in Thompson Falls that morning and wasn't answering his phone. The officer saw LaFriniere's truck in his driveway but didn't find him at home.
An officer interviewed Wood that same day and learned the couple had a child together. Wood claimed she had gotten a text message from LaFriniere saying he was predisposed in Trout Creek and that she should take their daughter. Wood characterized the texts as "strange" because they didn't originate from his phone number, but rather a number later tracked to a disposable Tracfone, according to court documents.
The couple were never married, and were involved in a custody dispute that resulted in LaFriniere getting primary custody of their child.
"This was due in part to Wood's severe alcoholism," the state's motion for leave to file an information and affidavit in support alleges.
LaFriniere's stepmother told law enforcement she drove past his home the night of May 2 and observed Wood's black SUV at the home, "and saw Wood running back and forth between her vehicle and the residence."
State social workers on May 4 conducted a forensic interview of the couple's daughter and learned Wood had picked her up from school.
The daughter told social workers Wood made several calls to LaFrieniere but was unable to reach him, and that he "had left her some 'weird text' messages about him being held up in Trout Creek," court documents state.
Investigators later discovered Wood had purchased a new .38 special caliber revolver and ammunition in mid-March 2018. The bullet retrieved from LaFriniere's hand was "consistent" with Wood's firearm, court documents noted.
Wood's neighbor, Henry Cheeseman, was interviewed by a detective and said he had been in a relationship with Wood three years earlier.
"Cheeseman stated that during that time Wood asked Cheeseman if he would be willing to 'take out' Matthew," court documents said. "Cheeseman stated that he took this to mean that Wood was propositioning him to kill Matthew."
One of LaFriniere's neighbors, Montana Highway Patrolman Cale Lang, told a detective he had observed eight to 10 physical confrontations between Wood and LaFriniere, and that "half of the confrontations became physical and that Wood was 'the aggressor,'" according to court documents.
Two other neighbors told law officers they heard gunshots during the evening hours of May 2.
The cellphone texts Wood said came from a strange phone number and not LaFriniere's cellphone were traced to a Tracfone, and the first text when the phone was activated was sent to Wood's phone.
"At this stage in the investigation the phone data recovered is consistent with both the Tracfone and Wood's phone being together, moving toward Matthew's residence and then the Tracfone and Wood's phone moving away from Matthew's residence during the evening of May 2, 2018, between approximately 7 and 8 p.m.," court documents state.
Wood had attended a Pampered Chef party the evening of May 2, but party attendees told investigators Wood departed the party around 7 p.m. and returned around 8 p.m.
---