Superior student helps develop graduation event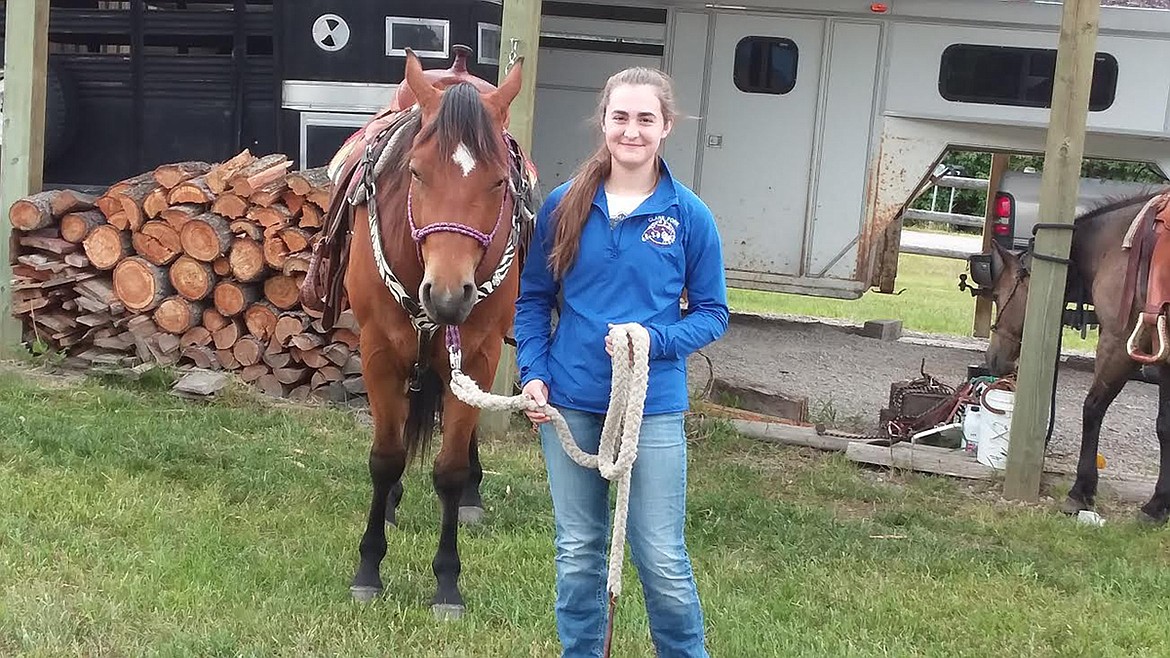 Superior eighth-grade student Lanie Crabb helped develop a special sendoff for her eighth-grade classmates. (Monte Turner/Mineral Independent)
by
Monte Turner
Mineral Independent
|
June 23, 2020 4:30 PM
There was no way that 14-year-old Lanie Crabb was going to let this COVID-19 rob her from a memorable eighth grade graduation!
Born and raised in Superior, she has been blessed with tremendous family support in everything that she has participated in from 4-H quilting, showing horses and agility training with her dog, Skye, to academics.
This last year she carried a 4.0 grade point average in all quarters. She was a 'Student In Good Standing,' which revolves around strong grades and classroom attendance and punctuality as well as playing basketball, volleyball, manager of the wrestling team and being President of the Student Council.
An overachiever who is humble and loves her household and all of their pets, she was determined to make a splash. Brainstorming with Colin Bishop, her history teacher and student council advisor and with help from educators Cary Chamberlain and Jamie Toivonen, an idea sprouted.
Art teacher Frankie Kelly had pictures of each of her classmates. Ev Schultz, administrative assistant for junior high and high school, had the intel on all 28 classmates. It was starting to gel and this was becoming what Lanie wanted: a celebration and closure to their last year before they walk the halls of Superior High School this fall.
Over the next 10 days, a slide show presentation of the class of 2020 was created featuring pictures and achievements of everyone in her school room.
"Learning how to do PowerPoint and I-movie was the hardest part," Crabb said.
The project features a picture of each student followed by their individual achievements for the 2019-20 school year so depending on the activities and accomplishments, each student is shown for 5 to 12 seconds.
Take a gander yourself at https://www.facebook.com/superiorbobcats/.
Superior High School Principal Chris Clairmont was impressed. "This took determination as Lanie had advice from many, but the technical side was almost a self-learning process."
So summer is here and what does the Steven Spielberg protégé have planned?
"Oh gosh, horseback riding and waiting for the haying season at my grandparents place to start at their place up Sunrise Creek," Crabb said.
It's a place where she cowgirls-up and bucks bales with the best of them. But reflecting on her accomplishment with this salute to her classmates, she is first to give out credit.
"Thank you to all of my teachers for their help and support especially during the lockdown," Crabb said.
---