Wait is over: Plains pool finally opens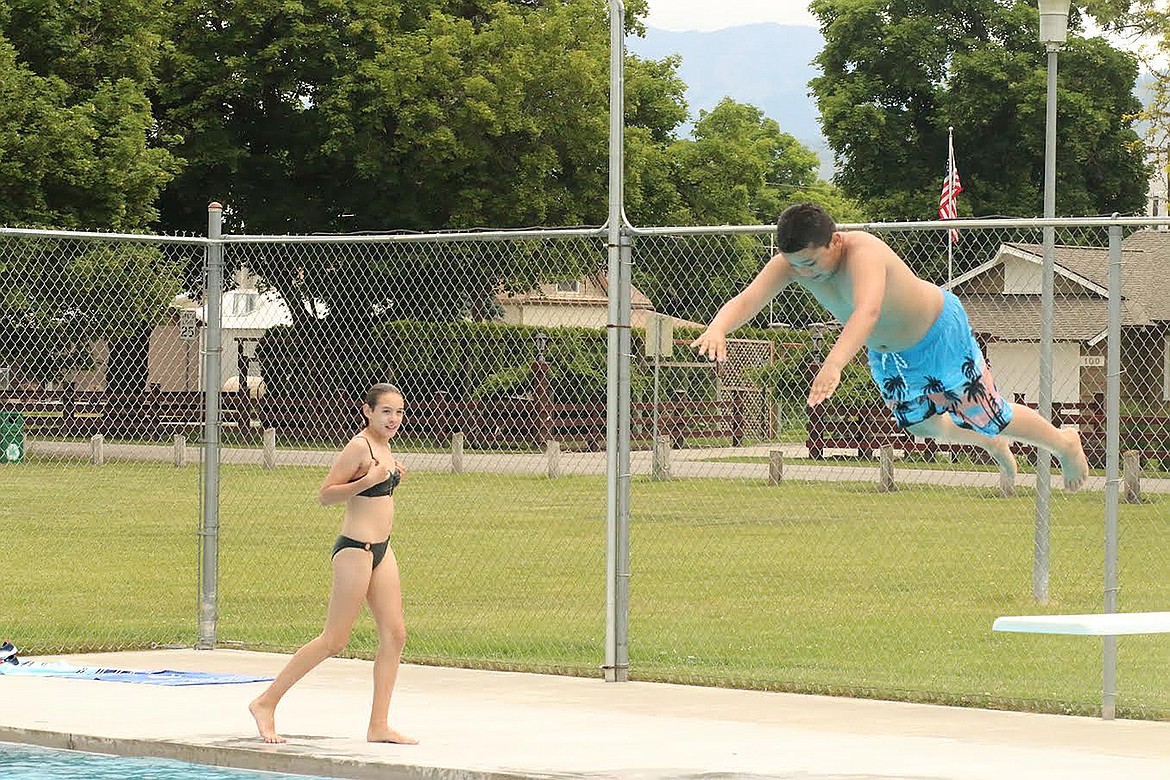 Twelve-year-old Arrow Hyde, of Plains, dives into the refurbished city pool last Saturday. Despite cool temperatures and rain, the weather cleared allowing kids to enjoy the pool for the first time since 2018. (Chuck Bandel/Clark Fork Valley Press)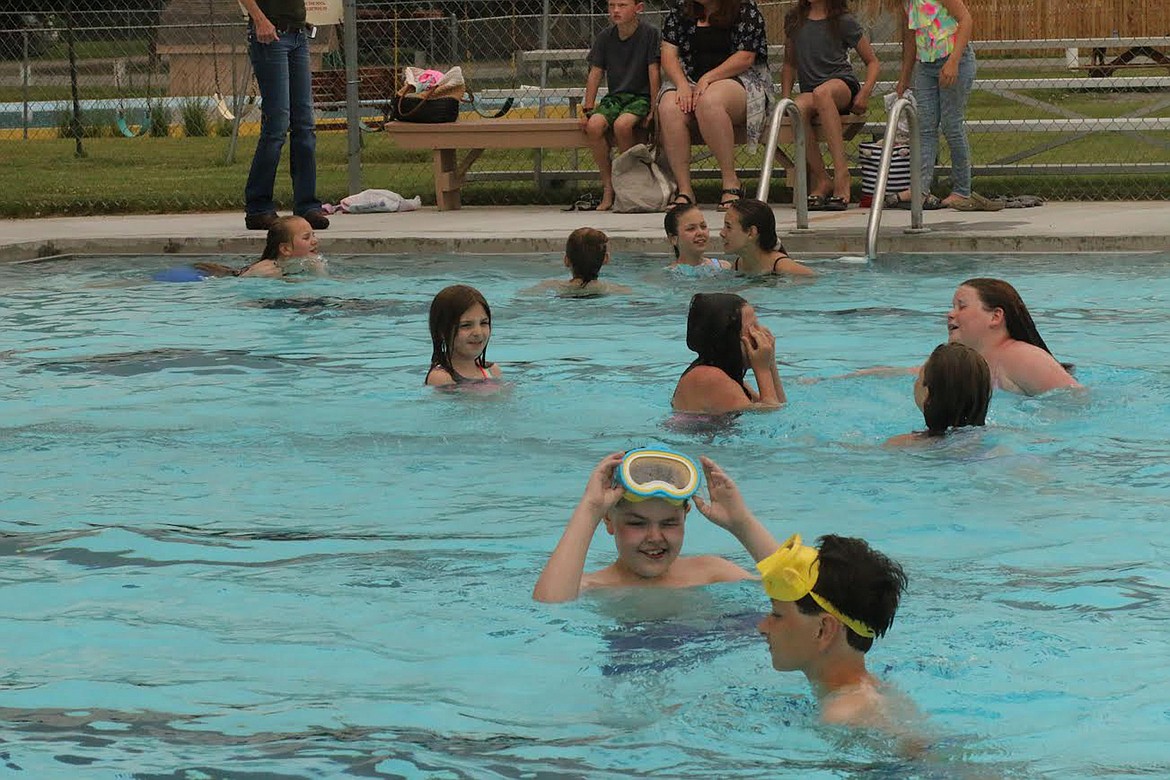 Plains residents enjoy swimming in the E.L. Memorial Johnson Memorial Pool Saturday. (Chuck Bandel/Valley Press)
Previous
Next
by
Scott Shindledecker
Daily Inter Lake
|
June 23, 2020 4:27 PM
After a two-year wait, area residents finally were able to take a dip in the E.L. Johnson Memorial Pool Saturday.
Work began on the pool in May 2019 with funds from city coffers as well as the Committee for Safe Swimming, led by Kathy Gregg.
The committee received donations, grants and fundraising money in excess of $46,000 since March of 2019 allowing it to still have a limited reserve on hand in case of future emergencies, according to Gregg.
"It was a long process," said Plains Mayor Dan Rowan. "I'm glad to see it get done and be open."
According to Gregg, the total repairs the Committee for Safe Swimming has paid in the past year totals $52,234.90.
"Many thanks to Mayor Dan Rowan for ramrodding this project and not ever giving up on it," Gregg said. "Thanks also for the many hours that he has authorized and that city workers have put in on it. The town of Plains has used budget funds for various miscellaneous expenses along the way and has received significant help from Kurt Campbell and Doug Wipplinger as well."
Rowan said the pool has its full compliment of lifeguard - 8 - after they completed training last Wednesday.
The pool is open daily from 1-5 p.m.
Swim lessons are also planned, but Rowan said he wasn't sure if aerobic programs would be held.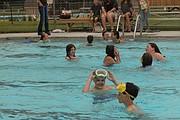 ---