Lady Cats finish 1-2 at Divisionals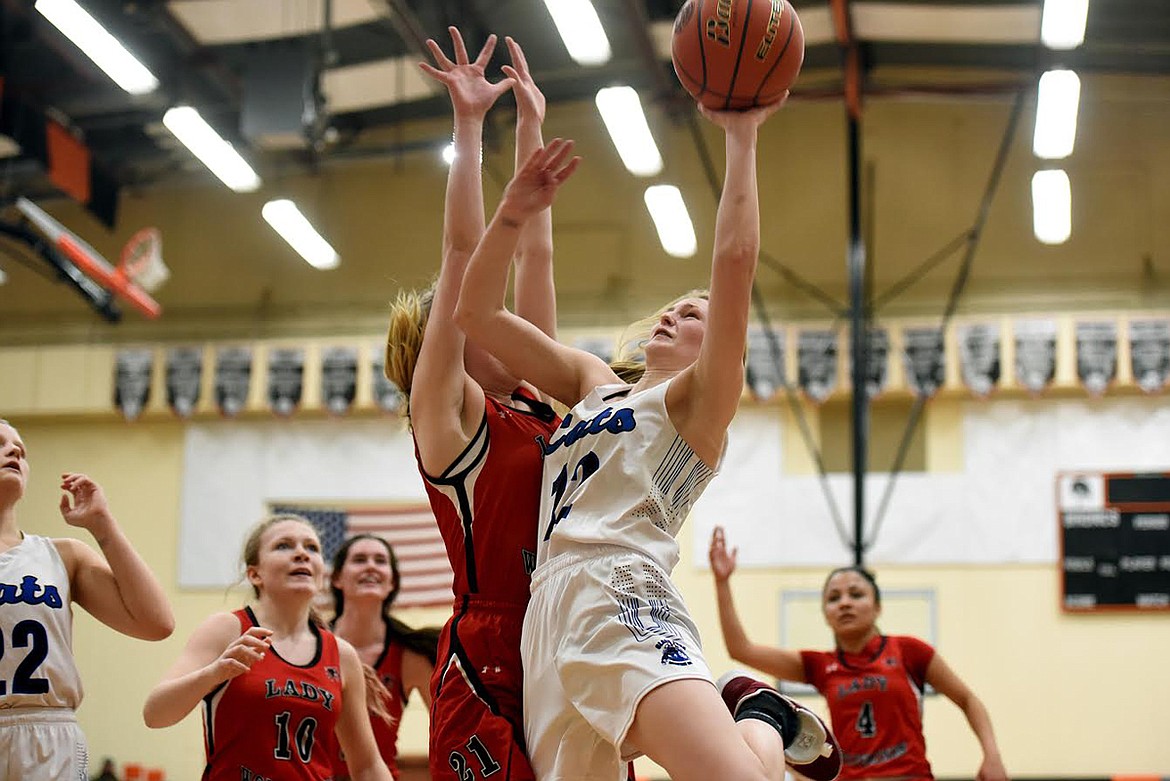 Clark Fork's Emmah Baughman goes in for a tough shot against West Yellowstone Friday at the Western C Divisional tournament in Frenchtown. (Jeremy Weber/Mineral Independent)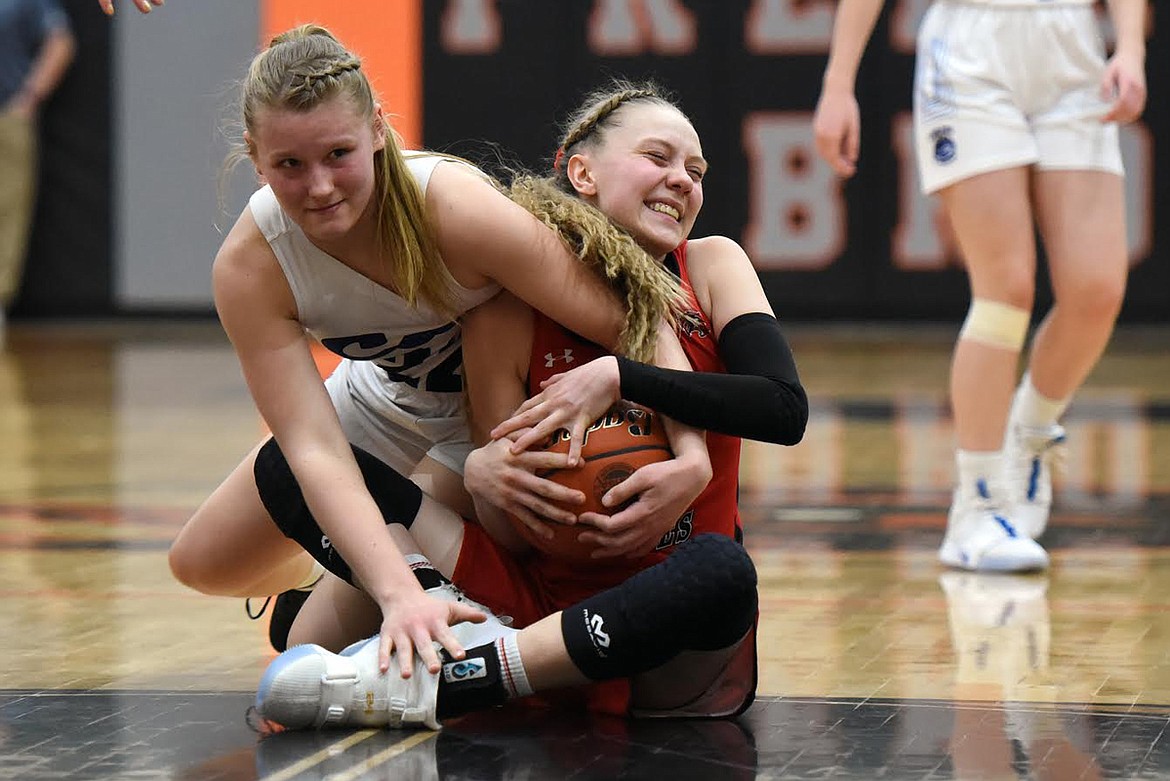 Clark Fork's Zoe Kelsey battles with West Yellowstone's Emmie Collins for a loose ball Friday. (Jeremy Weber/Mineral Independent)
Previous
Next
by
Mineral Independent
|
March 5, 2020 4:43 PM
Clark Fork was 1-2 at the Western C Divisional in Frenchtown last weekend.
The Mountain Cats opened with a 43-39 win over Twin Bridges last Thursday.
Clark Fork trailed 18-14 at the half and 31-25 after three quarters.
But Twin Bridges missed the front end of two bonus free throw chances and the Lady Mountain Cats took control, scoring 18 points in the final quarter.
They made 7 of 13 shots from the free throw line. Cassie Green, who led Clark Fork in scoring with nine points, scored six points in the fourth on three baskets. Darby Haskins scored all five of her points in the fourth, including a key 3-pointer.
Izzy Pereira made 4 of 6 shots from the line in the fourth.
Emma Baughman checked in with eight points while Zoe Kelsey scored seven. Sorren Reese, Payton Milender and Pereira each scored five.
Twin Bridges was led by Ashleigh Guinnane, who scored 18 points.
Friday, the Mountain Cats fell into the loser's bracket after falling to West Yellowstone 61-27.
West Yellowstone led 28-10 at halftime. Clark Fork hit just three shots in the half, 3-pointers by Izzy Periera and Darby Haskins as well as a deuce by Zoe Kelsey.
Sorren Reese led Clark Fork with nine points while Haskins scored six.
Saturday, in a loser-out game, Manhattan Christian beat Clark Fork 55-30.
The Mountain Cats had a good start, leading 13-10 after one quarter. Haskins, who led her team with 12 points, hit three 3-pointers in the first to stake Clark Fork to the lead.
But Manhattan Christian took control in the second quarter, outscoring Clark Fork 22-5 to lead by 14 at the half.
Kiersten Van Kirk led Manhattan with 16 points, Ava Bellach had 12 points and Eliana Kuperus scored 10 points.
Sorren Reese scored six points while Emmah Baughman and Zoe Kelsey each tallied five points.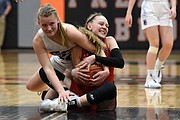 ---