St. Regis boys finish 2-2 at Divisional tournament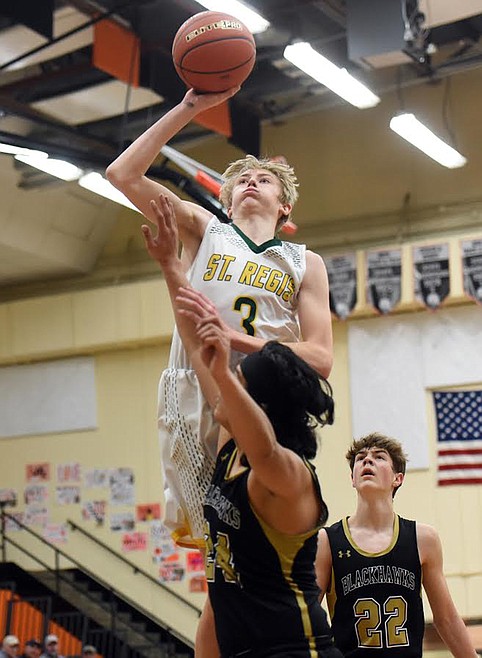 St. Regis forward Andrew Sanford goes up for a shot over Seeley-Swan's Brayden Rodriguez at the Western C Divisional basketball tournament Friday. (Jeremy Weber/Mineral Independent)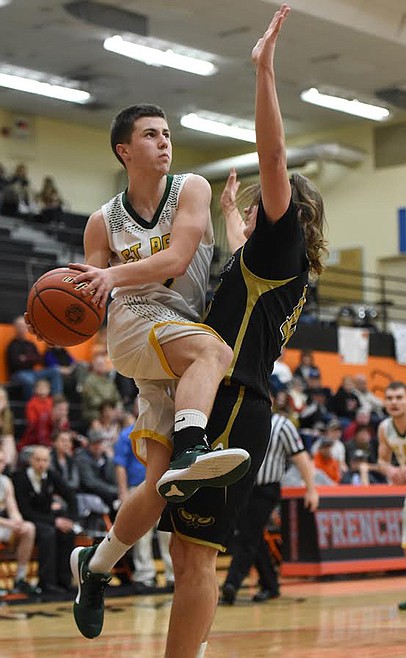 St. Regis guard Caleb Ball takes flight against Seeley-Swan defender Walker McDonald Friday at the Western C Divisional tournament in Frenchtown. (Jeremy Weber/Mineral Independent)
Previous
Next
by
Mineral Independent
|
March 5, 2020 4:43 PM
The St. Regis boys basketball team had a rough beginning at the Western C Divisional tournament in Frenchtown as defending state champ Manhattan Christian beat it, 77-43, last Thursday.
The St. Regis boys basketball team finished 2-2 at last weekend's tournament.
Against Manhattan, the Tigers trailed 42-16 at the half.
St. Regis did cut into the lead in the third, outscoring Manhattan 17-12, but the lead was too much to overcome in the end.
Caleb Ball led St. Regis with 14 points while Ian Farris and John Pruitt each scored seven.
For Manhattan, Sam Leep and Charlie Keith each had 17 points and Josiah Amunrud posted 16 points.
After the Manhattan loss, the Tigers then won a pair of loser-out games to reach Saturday's consolation finals.
Friday, they hammered Seeley-Swan 67-28 as Caleb Ball poured in 20 points and Tanner Day added 17.
The Tigers were red hot from behind the 3-point line as they hit 12 shots from long range. Ball and Day each hit three 3-pointers in the first half as St. Regis raced to a 35-19 lead at the break.
Saturday morning against Harrison-Willow Creek, the Tigers used their balance to claim a 62-55 win. Nicholas Day led with 14 points, Andrew Sanford scored 12 and John Pruitt had 11 points. Tanner Day and Caleb Ball each scored nine points.
Pruitt had a big second half for the Tigers, scoring all 11 of his points after halftime. Pruitt hit 4 of 7 from the free throw line in the fourth quarter.
The Tigers hit 9 of 14 shots from the line in the final frame. Nicholas Day and Sanford each hit both of their attempts.
Harrison's Vern Homner scored 27 points, but was his teams' only double-digit scorer.
Saturday evening in the consolation final, Twin Bridges rolled to a 69-38 win.
The Tigers trailed 31-18 at halftime.
Andrew Sanford led St. Regis with 12 points while Ian Farris and John Pruitt each scored nine.
Charlie Kruer led Twin Bridges with 25 points and Bryce Nyes scored 15 points.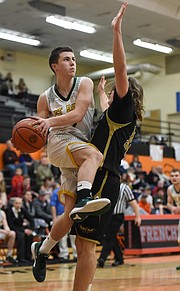 ---