Alberton High celebrates 'different' type of graduation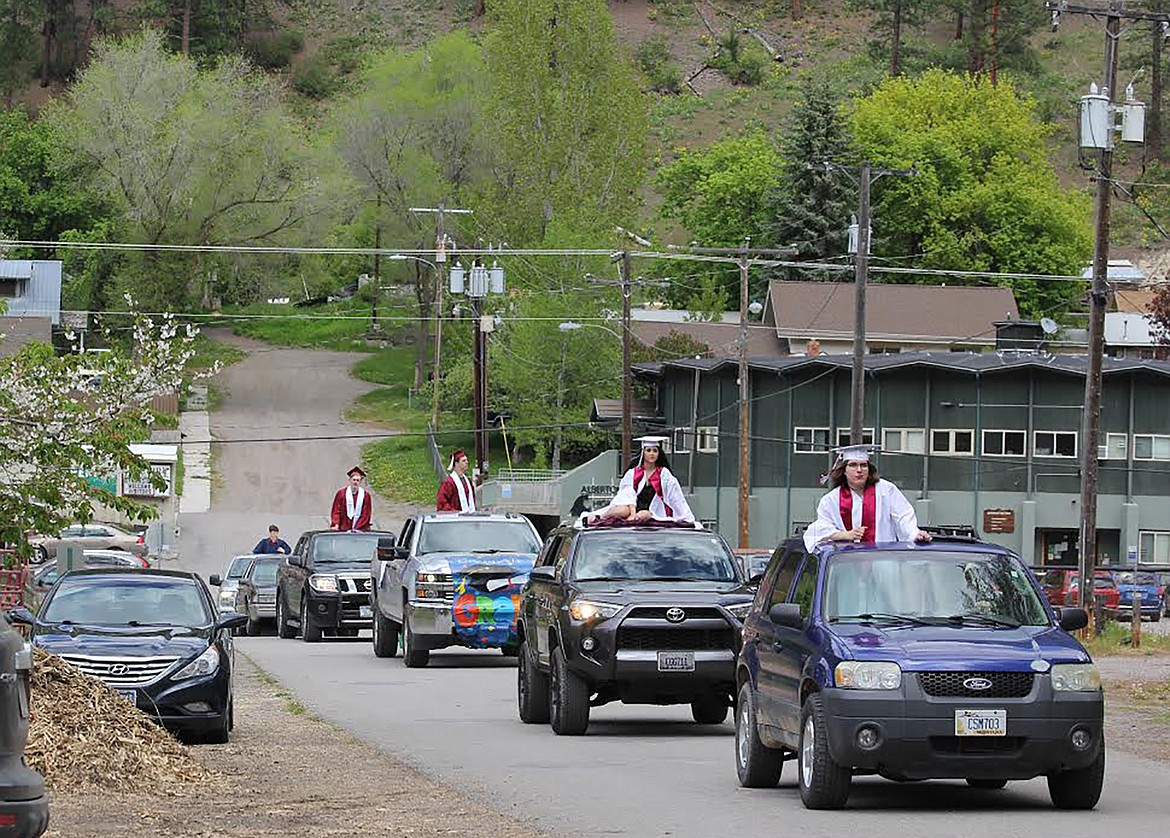 The 13 members of the Alberton High School 2020 graduating class were treated to a special parade to the ceremony, which was held at the football field. (Monte Turner/Mineral Independent)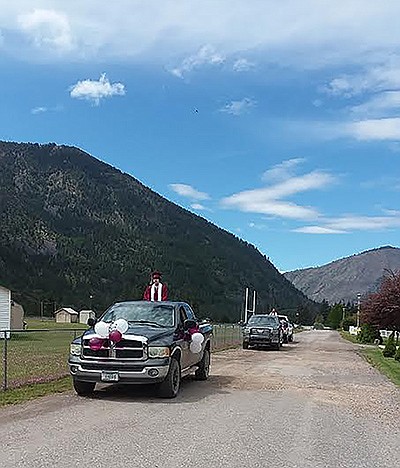 A member of the Alberton High School Class of 2020 arrives at the football field during Sunday's graduation ceremony. (Monte Turner/Mineral Independent)
Previous
Next
by
MONTE TURNER
Mineral Independent
|
May 20, 2020 4:41 PM
When it was all said and done, the 2020 Alberton High School graduates weren't going to let social distancing rules dictate every aspect of their ceremony Sunday afternoon.
While school officials had an effective plan in place, when the speakers had spoke their final words, graduates' tears of joy along with hugs, handshakes and pats on the backs were how they celebrated.
The school year ended under strange conditions anyway with COVID-19 resulting in distance learning for two months. It followed with a different type of graduation ceremony for the Alberton High School Class of 2020.
As it turned out, it might be one of the best that the local residents participated in on Sunday, May 17. It was a beautiful sunny afternoon with an actual parade of students in the back of pickup trucks, on top of mini vans and even on the back seat of a Harley as they circled the town and came to rest on their football field.
This procession was led by the Frenchtown Fire Department and Albertonians lined the route with whistles and 'Whoo-Hoos' and applause for the sendoff. Innovative indeed, thanks to school Principal Mica Clarkson; Supervisor Steve Picard and school Counselor Kara Morgan.
Several teachers were also on hand who helped put this together to make it memorable for the 11 graduates, including Emmah Elizabeth Baughman, Savanna Gould, Ali Abbey, Sofia Becker, Meghan Cavinta, Caleb Cook, Javen Hughes, Robert Lahr, Shawn McDougall, Jeremy Morris, Tiffany Solinger, Jordan Taapken and Eryn Odell.
Social distancing was observed, especially by senators Jon Tester and Steve Daines, whom used Google Meet to be broadcast 'live' while still in Washington, D.C.
Students, families and friends enjoyed the ceremony from the comfort of lawn chairs from the 30- to 50-yard lines.
Both legislators offered sound advice with such nuggets as "You have the tools to succeed," "Reboot and move forward when failure hits. And it will hit. Learn from it, and don't let it win."
They also implored the grads to "Keep Montana in your Heart and know that Alberton has your back."
Baughman, the Valedictorian and Gould, the Salutatorian, took the podium separately with fond memories, inside jokes and well wishes for their classmates.
Indeed, it will be a ceremony to be remembered.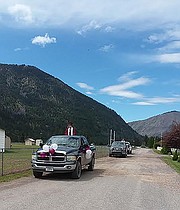 ---