Hot Springs residents depend on Buck's Grocery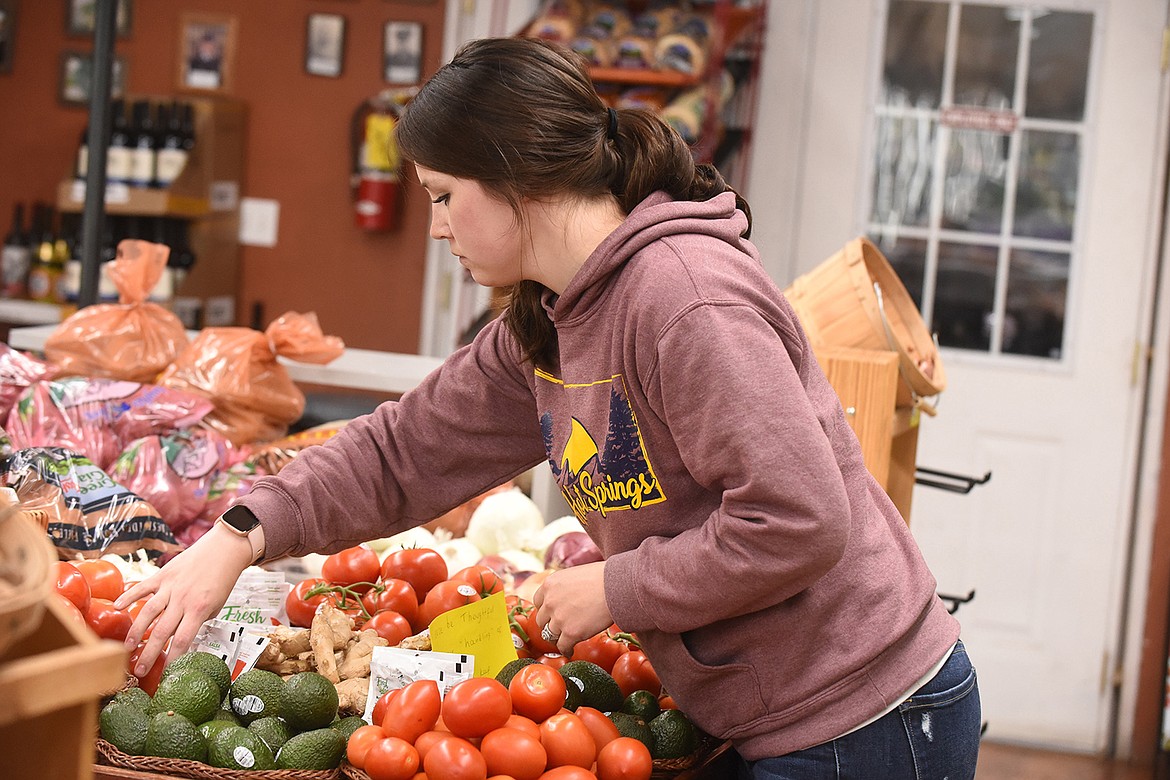 Randi Arnold arranges vegetables at Buck's Grocery in Hot Springs. The daughter of owners Jim and Paula Stobie, Arnold spends three days a week at the store, helping run it with manager Dalyn Frazier. (Scott Shindledecker/Valley Press)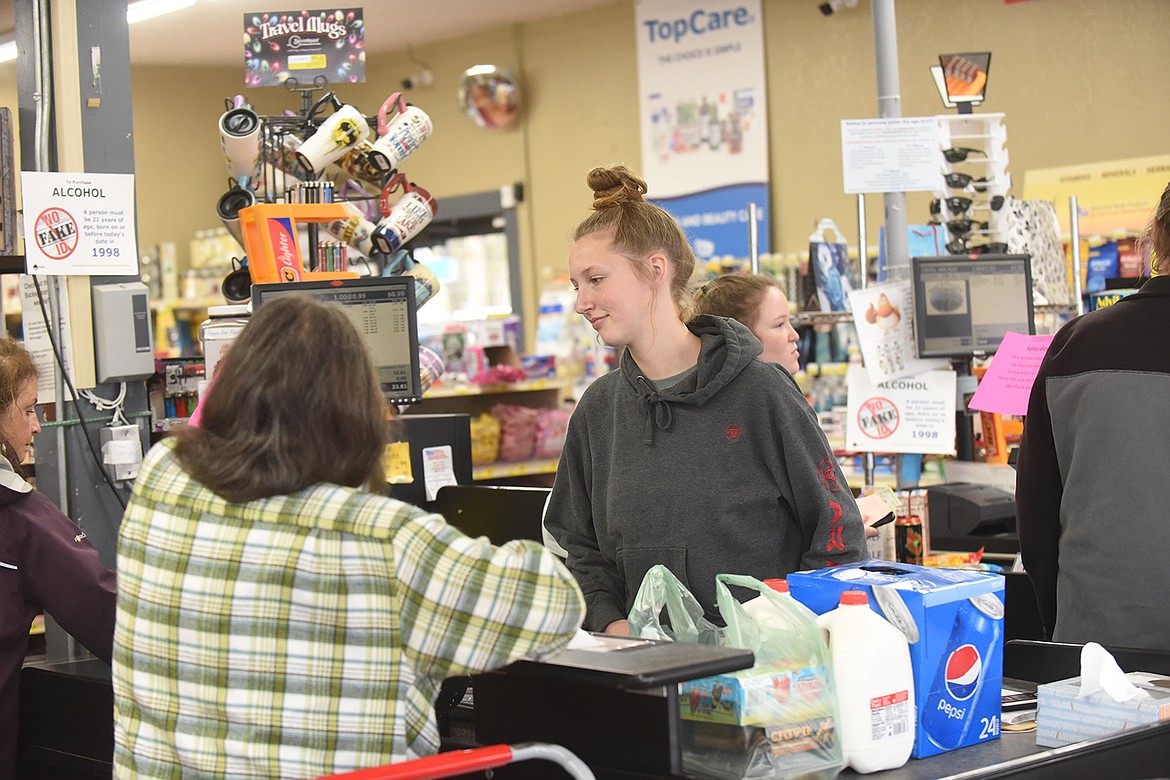 Hot Springs resident Amy McDaniel helps customers through the checkout line last Friday at Buck's Grocery. (Scott Shindledecker/Valley Press)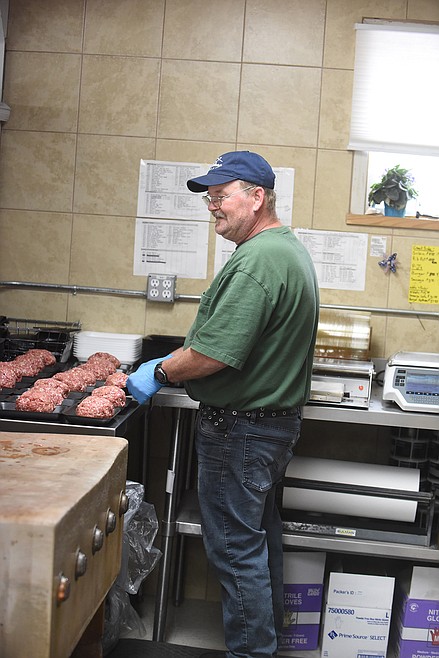 Meat department boss Michael Smale prepares the special sausage Buck's Grocery in Hot Springs is known for making. (Scott Shindledecker/Valley Press)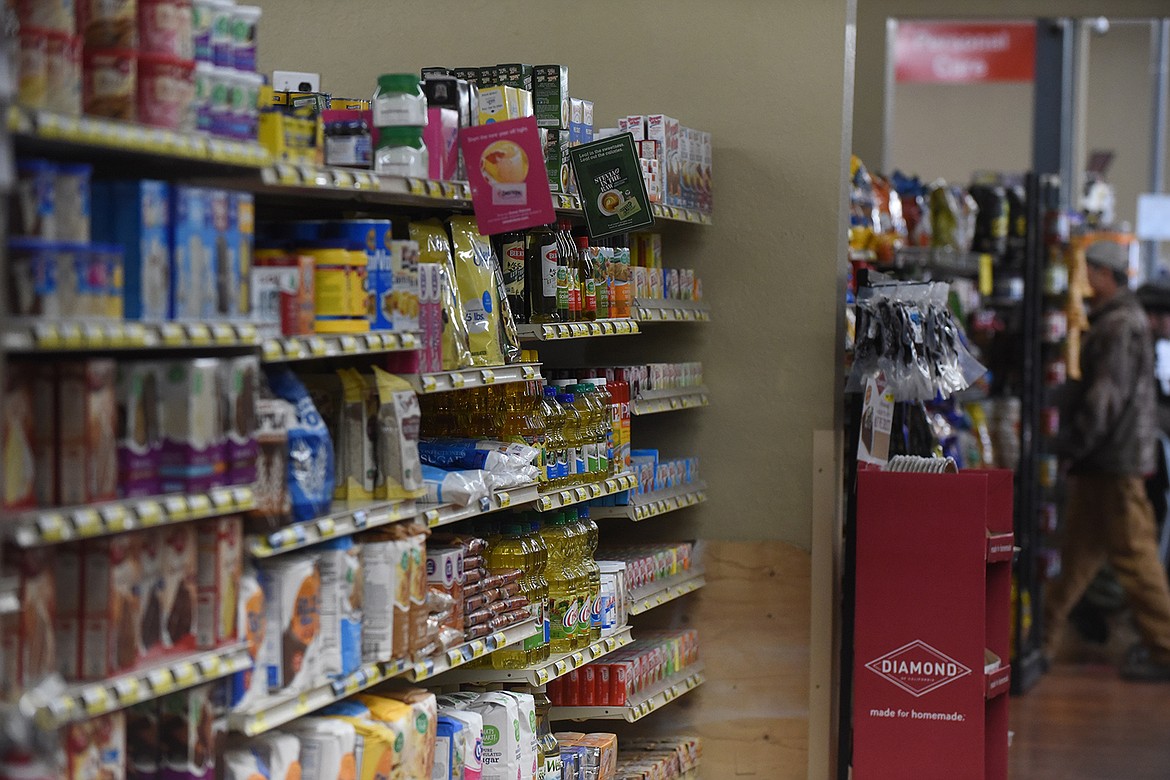 The aisles at Buck's Grocery were stocked full of goodies and necessities last Friday afternoon. Residents of Hot Springs depend on Buck's for their meat, milk, vegetables and other items. (Scott Shindledecker/Valley Press)
Previous
Next
by
SCOTT SHINDLEDECKER
Clark Fork Valley Press/Mineral Independent
|
May 20, 2020 4:41 PM
The values of hard work and acting in concert are on display at Buck's Grocery in Hot Springs.
It's undeniable grocers haven't dealt with the problems and issues many other businesses have suffered in the wake of the COVID-19 pandemic.
They have only seen their businesses grow as more people cook and socialize at home instead of going out for a bite.
But they have faced challenges, too.
Hoardes of people stockpiling toilet paper and paper towels as well as cleaning supplies and non-perishable foods. They may have been preparing for the most dire of circumstances, but they were also leaving others without necessary items.
It may be easy to imagine Hot Springs, a town of somewhere between 500 and 600 full-time residents, not enduring such difficulties.
But it did.
One of the few bright spots was Buck's stepping up to deliver the goods.
"The issues with toilet paper and paper towels are starting to improve," said store manager Dalyn Frazier. "Meat prices are rising quickly and we're trying to keep things affordable, but it's touch and go on some things.
"We eventually feel everything everyone else does."
Buck's opened in 1938. John George Buck started it and then his sons, Ed and Howie Buck took over. Howard, a Hot Springs native, was a butcher by trade and his secret sausage recipe has been a favorite of many across Northwest Montana, not to mention Alaska and Florida.
Howie passed in 2005, Eddie in 1984.
Trudy (Buck) and Mike Wigton ran Buck's for 30 years before selling it to Jim and Paula Stobie in 2015.
Paula is the nurse at the medical clinic while Jim is retired.
But their daughter, Randi Arnold, works at the store three days a week. She lives in Missoula with her husband and their two kids. But for those three days, the 2-year-old and the 4-year-old come to Hot Springs to spend time with their grandparents.
"We have a fantastic crew," Arnold said. "They are the backbone of this place. Things could go differently if it weren't for the kind of people working here. They show up and work hard."
Not all businesses can say that these days.
Arnold said she and her parents are thankful for all their employees, certainly Frazier, who has been the store manager since 2015. She's been with Buck's since 2009, so she knows it inside and out.
Some of the challenges involve ordering food.
"We get two shipments a week from our main supplier URM and we get three a week from Peirone Produce, but our bread supplier drops our delivery at McGowan's in Plains and Pereoin brings it to us," Frazier said. "Our milk delivery is down to once a week, so that makes it tough when you're trying to figure out how much to order."
But the most challenging time was a six-week stretch when the store was doing curbside/delivery service twice a week on Tuesdays and Fridays to help limit exposure to their employees.
"The doors were locked, but the phone never stopped ringing and people were lined up to ge their groceries. It was wild," Arnold said with a smile. "We went from delivering groceries three days a week to every day.
"When we were filling orders for pickup or delivery, our younger employees were crazy busy, taking orders, picking the goods off the shelves, running them through the register and bagging, yep it was wild," Arnold said.
But the core group of employees whom have been with Buck's perservered through it, showing the youngsters how it's done.
"It's a tight-knit community and they've been very supportive of us," Frazier said. "Jim and Paula have been amazing taking care of us, getting us coffees and lunch.
"We also received gift baskets from Rachel Hulce, a Pampered Chef consultant from Idaho who used to live here. She got together with community members to make the baskets for our employees and first responders."
When they aren't busy selling groceries, they are continually cleaning where people have touched cooler doors and other surfaces.
One project put on hold due to the pandemic was a remodel of the store. It will include new meat coolers. Arnold said it's still in the works and "we're looking forward to it."
Buck's meat department does custom orders in addition to the daily options.
"Our sausage recipe is famous around here and we do a lot of custom orders for the holidays, including fresh Hutterite turkeys and ducks," she said. "And if people are looking for something special, we'll try and get it."
"There's a sense of family here, a sense of security not everyone has," Frazier said.
For more information about Buck's Grocery, go to their Facebook page at https://www.facebook.com/Bucksgrocery/ or their web page at bucksgrocery.com. They can be reached at bucksgrocery@gmail.com or at 406-741-2125.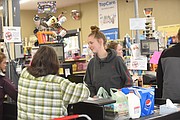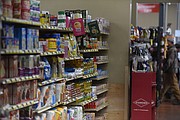 ---