Three candidates running for Senate District 7 seat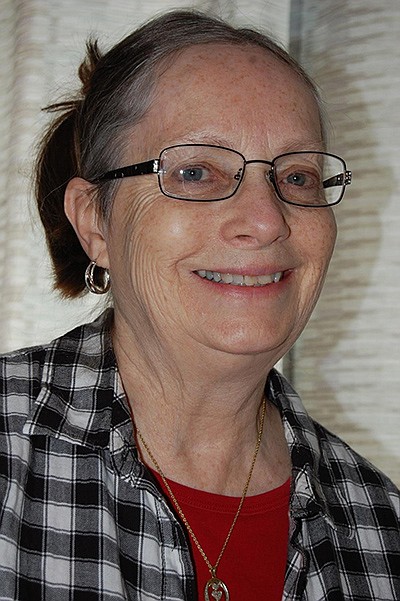 by
MONTE TURNER
Mineral Independent
|
May 20, 2020 4:33 PM
With Montana District 7 State Senator Jenifer Fielder due to term out Jan. 4, 2021, three candidates in Northwest Montana are in the running for the seat.
The trio on the primary ballot for the June 2 election are Republican Bob Brown and Democrats Gerald Cuvillier and Diane Magone.
All three were invited to answer five questions to assist our readers in helping to make their decision.
Diane Magone is the only candidate who responded.
Also, Fielder is running for Public Service Commission, District 4, against Will Deschamps and Champ Edmunds.
How does your background qualify you for the role of state senator?
By serving on local boards and attending various county wide meetings, I have learned much about the problems facing our western rural counties in Montana. As a member of the Mineral County Resource Coalition, I have had the opportunity to view first hand the value of working together to come up with creative solutions regarding the various uses of our public lands on order to serve all users. I also participated in the yearlong effort to try and find a way to reopen up our county jail; I attend the Mineral Community Hospital Board meetings regularly and I am a board member of the Mineral County
Library. These activities have not only provided me the opportunity to learn much about our local economy, but to also see the value in working together to solve problems and move forward. I would hope to apply these same skills should I serve as senator from SD7.
What do you see as the most pressing issue facing our state, and what would you do to address that issue?
Developing Montana's economy in an effective and responsible way so that it benefits all of our residents is No. 1. As our society changes, we must seek new ways to build our economy and find different ways for people to make a living. In our area, the timber industry is still a major employer, as is health care. Recreation and tourism, with all the supporting small businesses, is quickly becoming a big employment opportunity as well as a source of dollars coming into our counties. We need to find ways to continue to strengthen these kinds of businesses for Western Montana, while recognizing that there are other important industries in other parts of Montana that also need support, including agriculture and energy. Of course, the biggest challenge will be finding ways to keep our people safe should this pandemic continue while we work together to get our economy back on track. Expanding access to high power internet is vital as more people work from home and schools utilize distance learning when necessary.
How do you feel about how the state is allocating its money? Could the Legislature better prioritize state spending, and how?
This is the most difficult issue the legislature has to consider – and it will only be more difficult to make decisions this coming session. Making sure people's basic needs are met, including health care and education, is imperative and assisting our small businesses as they reopen their doors will be on the forefront. Funding should be restored to mental health services as these cuts only served to shift costs to law enforcement, legal services, and hospitals as they all saw increases in their services. We also need to look at ways to increase revenue, without raising taxes on our lower income residents; this could include revising the tax code so that upper income people contribute their fair share.
Lastly, the legalization, regulation, and taxing of recreational marijuana has provided additional income to states that now allow it to be sold legally – an option that we should consider for Montana.
When it comes to our National Forests and public land, share your thoughts of balancing timber harvest and recreation with environmental concerns.
As previously mentioned, I am a member of the MCRC and serve as the chair of the recreation committee. The goal of this group is to find ways to work together to provide responsible, shared use of our public lands that benefits us all. While this group originally focused on timber management, the importance of recreation as a resource has been recently recognized – which includes hunting, fishing, hiking, biking, motor vehicle use (4-wheeler, snow mobiles, etc.), skiing and other activities.
Our counties depend on both the lumber industry and recreation for jobs and it is essential that we work together to ensure that both industries are kept viable for the economy of our area. We all recognize the importance of using public land responsibly in order to protect the land, water, and air for
future generations and there are ways to accomplish this if we work together.
How do you assess the state's and Gov. Steve Bullock's response to COVID-19 pandemic? How would you begin to ensure our economy bounces back from measures such as temporarily closing non-essential business?
I think it was essential to slow society down to try and stop the spread of the virus as our medical facilities prepared to treat patients. I also know that this has had a devastating effect on many of our small businesses and lower income workers. Fortunately, some federal dollars have been allocated to assist these businesses (and their employees) in getting back on their feet. Governor Bullock has created an advisory council consisting of business people and others to ensure that this money gets to those who need it the most – including individuals, businesses, and non-profits who serve basic needs including mental health counseling. Those in the legislature will need to continue to work together to develop grants and low-interest loans to support our economy and to strengthen Medicaid Expansion to keep our people insured and healthy and to ensure that the doors of our local rural hospitals stay open.
---