Mountain Cats volleyball dumps Drummond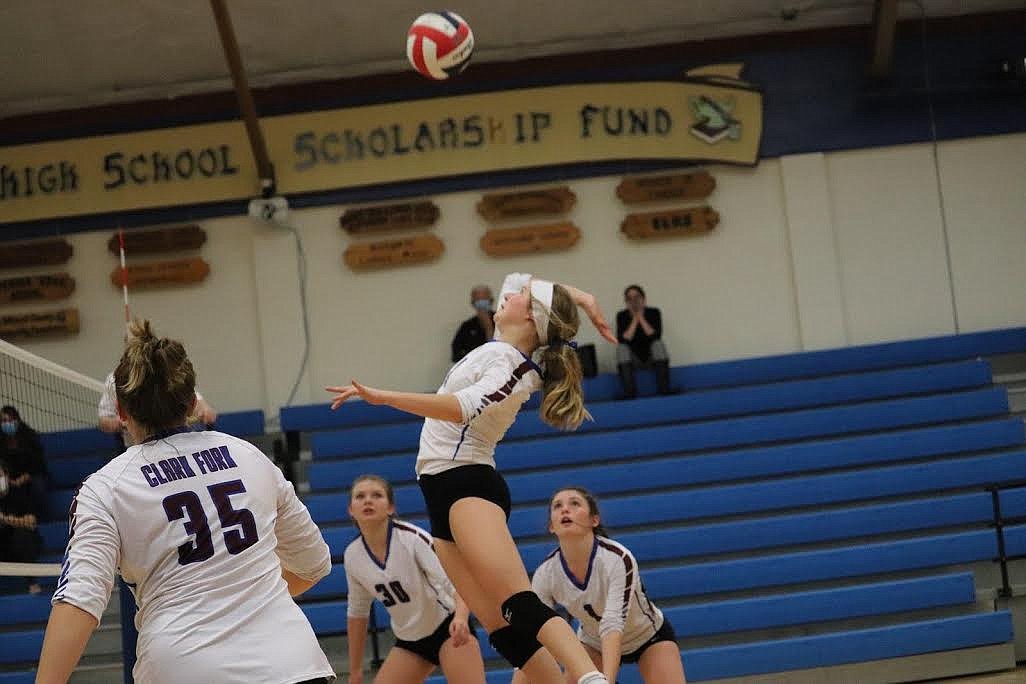 Clark Fork's Aubrie Constant spikes against Plains during a 3-0 sweep of the Trotters. (Kami Milender/Mineral Independent)
|
October 14, 2020 12:00 AM
Mineral Independent
The Clark Fork girls volleyball team needed five sets to beat Drummond last Saturday.
The Mountain Cats dropped the first set 25-17 before coming back with a pair of 25-19 wins. But Drummond claimed the fourth set 25-18 to force a fifth set.
Clark Fork rolled in the decider, 25-4.
Sorren Reese dominated at the net for the Mountain Cats with 16 kills, six blocks and three aces.
Cassie Green led Clark Fork with 13 assists and Payton Milender added 20 digs.
---