Sharon (Jensen) Booth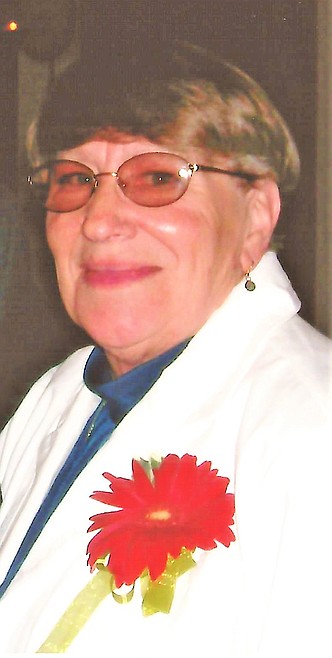 |
September 2, 2020 12:55 PM
Sharon (Jensen) Booth passed away on July 27, 2020.
She was born December 13, 1935, in Mapleton, Utah, to Verl and Jane Jensen. Sharon married Lyle Richard Booth Oct. 4, 1955, and they had five sons.
Sharon and Lyle lived in Utah, California, and Alaska before settling in Post Falls, Idaho, where Sharon drove school bus for 25 years, and competed in several school bus rodeos. They retired in St. Regis, Montana, where Sharon enjoyed volunteering in many capacities throughout the community, as well as golfing and quilting.
Sharon lovingly made many beautiful quilts which she gifted to family members and friends. Throughout her life, Sharon was an avid fan of the Cleveland Indians and Seattle
Seahawks.
She was preceded in death by her parents and brother, Keith.
Sharon leaves behind her sons: Ken (Donna) Booth, Dan (Sheryl) Booth, Larry (Vicki) Booth, Brent (Margie) Booth, and Jim (Tami) Booth, 13 grandchildren, and 18 great-grandchildren as well as many friends.
We will miss her smile, laughter, and generous heart.
A memorial service will be held at the St. Regis Senior Center from noon to 3 p.m. Sunday, Sept. 27, 2020.
---