Superior High School celebrates homecoming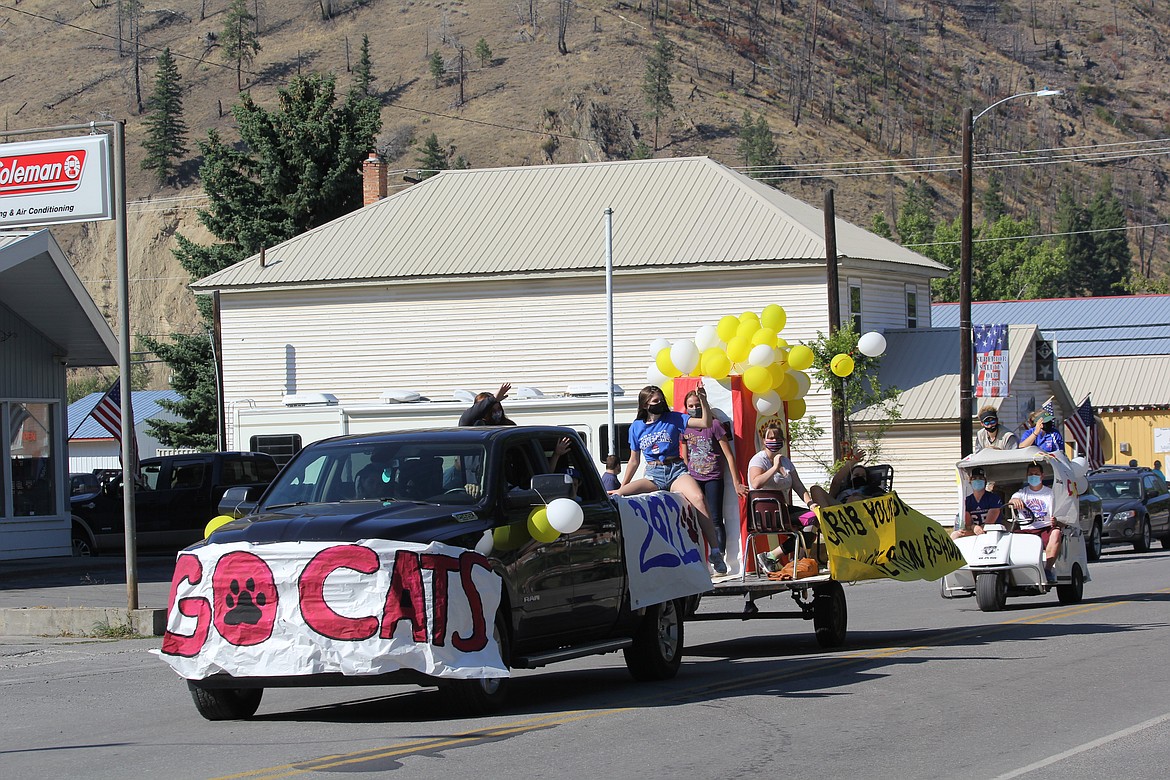 The Superior High School homecoming parade on Friday, Sept. 11. (Monte Turner/Mineral Independent)
by
Monte Turner
|
September 16, 2020 12:00 AM
No one would have imagined in March that the COVID-19 pandemic would last this long. It has fouled up weddings, birthdays, rodeos, fairs, concerts, movies, dining out ... everything. And now it's slammed school sports.
However, unlike Big Sky college football, high school is still playing this fall, yet spectators are hobbled from cheering in the bleachers. Each athlete is allowed two tickets to their game unless they are a senior and then they are given four. Parents have those passes for the whole season. Spectators and fans cannot request tickets to the games.
An uncommon way for a new athletic director to begin but remaining positive is a key ingredient is all sports.
"It is really exciting to see the hard work and accommodations that these athletes are willing to do to continue playing sports. Sports are going to look different until we are given word that we can go back to more of a normal scene and they have embraced what they are being asked to do and continue to make our community proud," said Superior AD Jessica Nagy.
Nagy became the AD this summer, but the community knows her name as she was the AD in Alberton.
"Not our normal homecoming because of the circumstances," she said with a can-do attitude.
The Homecoming Parade at 4 p.m. on Friday, Sept. 11 was the only school activity open to the public as four floats started at the top of the hill on west Mullan, crossed the bridge on River Street to 4th Avenue and made a special loop around Mineral Community Hospital before ending at the high school.
For those fortunate enough to watch the sporting activities Friday evening and Saturday, they were in for a treat. Clark Fork Mountain Cat football defeated Mission with a final score of 74-68.
Girls volleyball was just as exciting on Saturday. Clark Fork defeated St. Regis 25-15, 25-13 and 25-18. Against Noxon: 22-25, 26-24, 25-22, 27-25.
---