Bonnie Laurie Franklin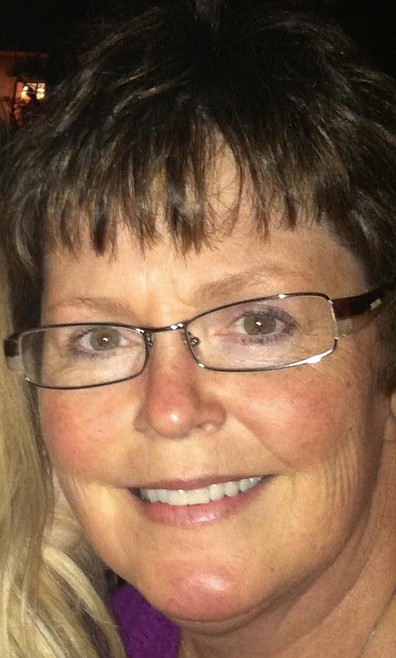 Bonnie Laurie (Anderson) Franklin of Hot Springs, Montana, 58, tragically passed away in Nome, Alaska on March 27, 2021, due to complications from pneumonia (non-COVID).
Bonnie was born in Glasgow, Montana on Oct. 11, 1962 to John and Mina Anderson. Bonnie had two, brothers, Scott and Jamie Anderson.
The family lived in Great Falls, Montana before moving to Kalispell, Montana, where Bonnie attended late elementary and middle school. Before high school, the family moved to and operated a cherry orchard on the East Shore of Flathead Lake.
Bonnie graduated from Bigfork High School in Bigfork, Montana, where she was an avid athlete, in 1982. She grew up loving sports, water skiing, attending summer church camps, and snow skiing.
Following high school Bonnie attended Eastern Montana College in Billings, Montana, where she dual majored in Special Education and Elementary Education, graduating in 1987.
Bonnie was a special education teacher in Montana and Alaska for 34 years (two years were spent as a 4/5 combo teacher), she impacted the lives of thousands of students throughout her teaching career, many whom have reached out to share the many ways she impacted their lives.
She also coached cheerleading, volleyball, and basketball throughout her teaching tenure, including several district and divisional championship volleyball teams.
In 1986, she married Robert Wood and from that marriage came three daughters whom she loved more than anything. They raised their daughters, Taylor, Whitney, and MacKenzie between a ranch in Hot Springs, Montana, and four years in Barrow, Alaska before returning to Hot Springs. The couple divorced in 1999 and Bonnie remained in Hot Springs teaching special education and coaching volleyball. The highlight of her coaching career was having all three daughters on her varsity team at one time, they all shared endless laughs and joy being together.
Bonnie fell in love and married Elton Franklin in 2003 and the couple grew their life together traveling, going on many adventures, and enjoying time together.
Three of their favorite trips included a fishing trip to Alaska, a baseball bus tour, and trip to Mexico.
In 2010, Bonnie returned to teaching in Alaska, a place which always held a special place in her heart, she loved the adventure and culture Alaska brought. She was teaching in Shaktoolik, Alaska, at the time of her passing. She came home for holidays and summer breaks to spend time with Elton, the girls, and her grandkids.
Grandkids became Bonnie's true passion starting in 2010 with the birth of Peyton Salmi. She later became the grandmother to Harlee Salmi, Cooper Salmi, and Blakely Buchanan.
Above all things Bonnie adored her grandkids and they brought great joy to her life. She enjoyed sleepovers all summer long with grandkids, memories they will never forget!
Bonnie had a smile and personality that lit up any room she walked into, she was the life of any party. She had a way of being able to talk to anyone. She would give the shirt off her back to someone in need and was always an encourager of the underdog.
She made friends with people from every walk of life and had friends all over from her many adventures. She is probably most remembered for her sense of humor amongst her friends and family.
She could always get a crowd giggling. Bonnie touched many lives in her life that was cut entirely too short. She will be greatly missed and remembered as a beloved wife, mother, daughter, sister, grandmother, friend, and teacher.
Bonnie joins granddaughter, Harlee, in heaven where they can share sleepovers until we all meet again.
She is survived by her husband Elton Franklin of Hot Springs; daughters Taylor (Matt) Salmi of Hot Springs, Montana; Whitney (Joe) Buchanan of Kettle Falls, Washington; MacKenzie Wood of Atlanta, Georgia; grandchildren Peyton Salmi, Cooper Salmi, and Blakely Buchanan. Parents Mina and John Anderson of Pocatello, Idaho, and brothers Scott (Kori) Anderson of Pocatello, Idaho, and Jamie (Willow) Anderson of Billings, Montana.
In lieu of flowers the family is asking donations be made in honor of Bonnie to the Hope for Harlee Foundation, PO BOX 397 Hot Springs, MT 59845.
Services will be held at noon Saturday, April 17 at Glacier Bible Camp (Presbyterian Church Camp) 17482 O'Neil Lane Lakeside, Montana 59922.
---