Savenac Pond to get facelift through state grant program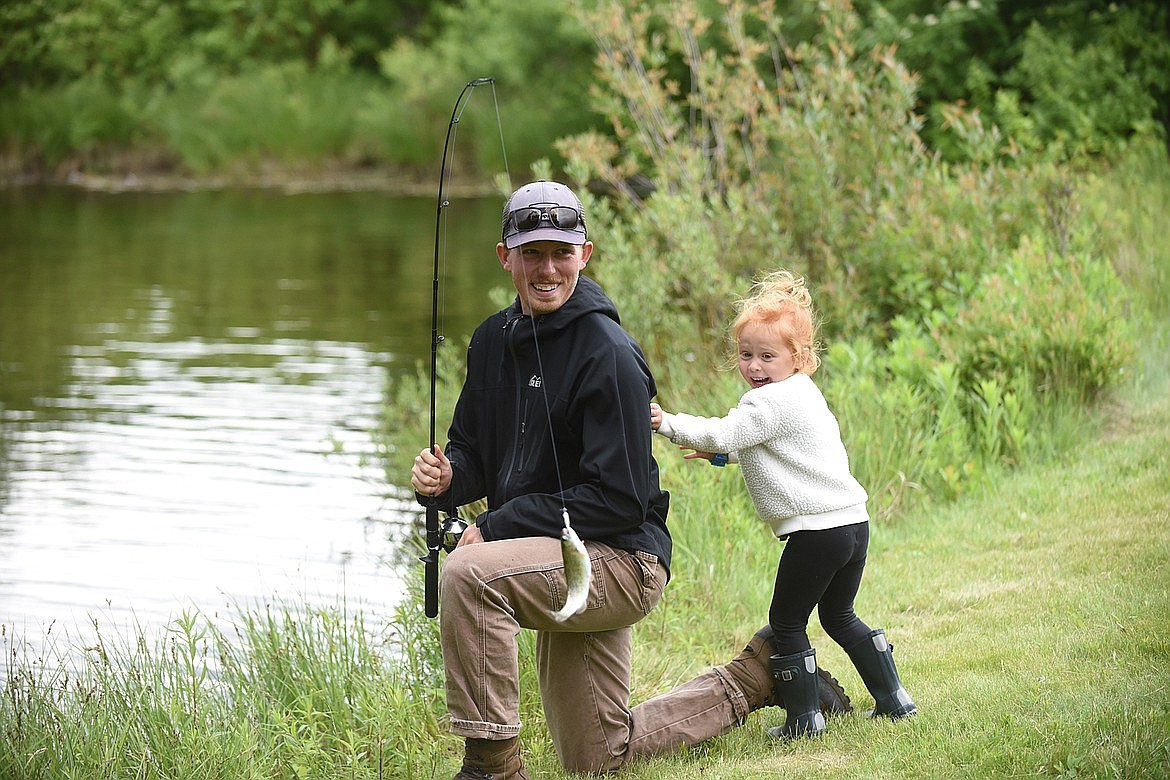 Keegan Wilcox had quite the reaction after her dad, Zach, reeled in a rainbow trout she hooked during the Kids Fishing Day June 13, 2020 at Savenac Pond in Haugan. (Scott Shindledecker/Mineral independent)
by
Mineral Independent
|
April 7, 2021 12:00 AM
Montana Fish Wildlife & Parks recently approved $73,000 in funding for four projects to improve family, youth and ADA angling near Montana communities.
The approved projects, funded through the Community Pond Program, are located at Big Casino Creek Reservoir (Lewistown), Lake Elmo (Billings), Savenac Lake (Haugan) and Wadsworth Pond (Great Falls).
Community ponds are cornerstones of local cities and towns across Montana — a place for families to gather, kids to learn to fish, and people with disabilities to cast a line.
This year, the grants will fund bank repair and artificial habitat at Big Casino Creek Reservoir, installation of habitat and access structures at Lake Elmo, pond deepening and an educational kiosk at Savenac Pond, and pipe repair to improve water levels and water quality at Wadsworth Pond.
Savenac Pond has hosted a kids fishing day since 2013.
The projects are expected to improve opportunity for anglers and provide additional educational opportunities. This year's funding was matched by more than $100,000 in outside sources. These improvements are intended to serve the public and increase opportunities for youth and family angling.
Applications for the Community Pond Program to FWP's Fisheries Division are due Feb. 1 of each year. Application forms are available on FWP's website and from FWP offices.
Any individual or group with a project designed to enhance angling at a community pond may apply for Community Pond funding. Projects that address youth, family, education, or ADA accessibility are preferred. Applicants are encouraged to work with local FWP fisheries biologists, and public access is required.
More information and applications are available on FWP's website at fwp.mt.gov. Select the About FWP tab, then choose Grant Programs to learn more about the Community Pond Program.
---