Ruth Melvina Bebee Charlton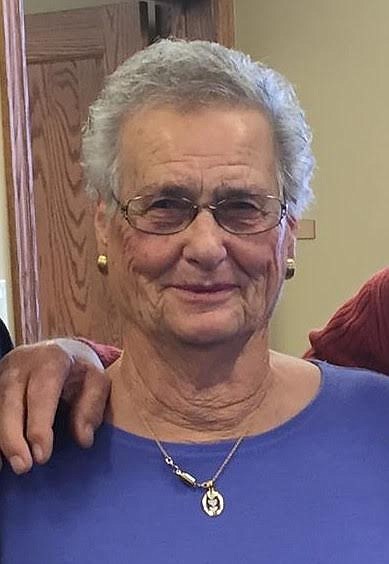 |
August 25, 2021 12:00 AM
Ruth Melvina Bebee Charlton left this world to be with Jesus on Aug. 23, 2021.
Ruth was born January 24, 1929 in Malta, Montana to Bethel R. Bebee and June A. Monroe Bebee.
Ruth spent most of her childhood in the Bitterroot Valley. She eloped Junior Prom night with Thomas E. Charlton Sr. on May 9, 1947 at St. Paul Lutheran Church in Missoula, Montana .
They lived in Missoula until 1987 when she and Tom moved to Plains, Montana, for the duration of her life.
Ruth was preceded in death by her parents, two brothers, Sydney and Robert killed in World War II and Vietnam. Also, two brothers, James Bebee and Richard Hayden, three sisters, AnnaMae, Ann and Jackie. Grandson Patrick W. Miller and great grandson Austin Smith.
She is survived by sister Joyce Penney (Bob) of Belton, Missouri and brother Thomas Hayden (Brenda) of Linden Washington.
Ruth leaves behind one son, Thomas E. Charlton Jr. of Plains and three daughters, Jennie Charlton VanCampen (Earl) of Idaho, Sally Miller of Plains and Debra Hoffard of Idaho. She is also survived by four grandchildren, 12 great grandchildren and two great great grandchildren.
Ruth was a wonderful homemaker, wife, mother, grandmother and a great friend with a gift of hospitality. She was a great cook and always had enough extra for whoever might drop in. She was a very hard worker and an office clerk in Missoula for many years. Ruth was very involved in her church (Christian and Missionary Alliance of Plains) and many civic activities.
Most of all she served the Lord.
She always helped others and gave them encouragement. She cared about her family and friends and will be greatly missed by all.
A special thanks to the Hospice Group of ladies that took such great care of her, and Mary Ann Johnson. You were greatly appreciated.
There will be no services until her husband, Tom, joins her.
Donations can be made to the Cancer Network of Sanders County.
---