Helen Karen Brackett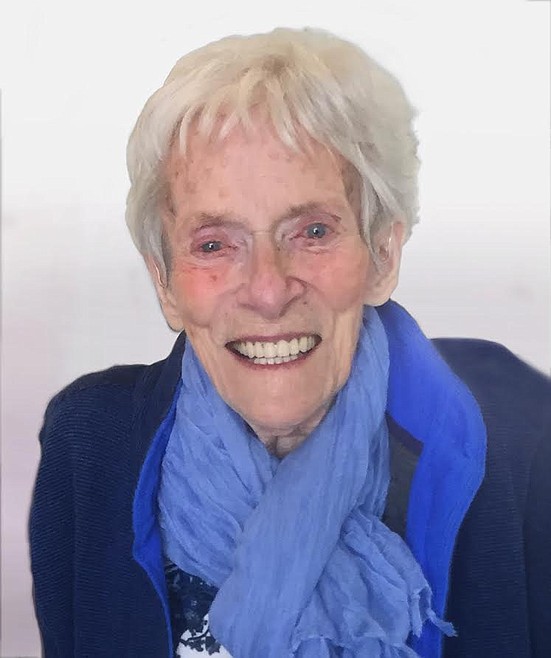 |
January 13, 2021 12:00 AM
Helen Karen Brackett passed away peacefully in Salmon, Idaho, on Dec. 30, 2020, 12 days before her 98th birthday.
Karen was born Jan. 10, 1923, in Virginia, Minnesota, to Paul Taft Kelsey and Helen Josephine Kelsey.
Her family moved to Billings, Montana, where she met the love of her life, Charles (Chuck) Spear Brackett on a hayride.
They were both 15. They were married in San Francisco just before Chuck left for service in the Navy as a torpedo officer on a destroyer in the Pacific in World War II. With the exception of Chuck's service they were inseparable until Chuck's death in February 2010.
While waiting for Chuck's return, Karen moved to Los Angeles and worked as a secretary at a defense firm. After the war they settled in Denver, Colorado, where Chuck had a friend in the construction business who he partnered with.
They had their first child, Valerie in 1950. In 1953, Chuck's parents asked for help with a sheep ranch outside Plains, Montana. Karen was not overjoyed with the move from the city, but she was determined to create a home for her family.
Difficult economic conditions and predation by bears doomed their sheep ranching venture so they moved into the town of Plains where they capitalized on Chuck's carpentry skills as well as Karen's business and accounting skills to build a successful local construction business.
Their son, Charles Mark, was born in 1957 and brought great joy to them with his interest in building and machinery. Mark was part of the business until he moved to California in the 1980s.
In later years Karen and Chuck excelled in organic gardening. Chuck continued his carpentry and Karen became an avid and accomplished quilter and watercolor and oil painter.
They were able to travel to visit their children in California and the East Coast as well as Europe, New Zealand and Southeast Asia.
When Chuck passed away just before their 65th wedding anniversary, Karen moved to Lafayette, California, to be near Mark, his wife Angel and her granddaughter, Ashleigh.
She subsequently moved to San Juan Capistrano and enjoyed being near her sister, Pauline Stokes Wallen. In 2017 she moved to Salmon, Idaho to be near her daughter, Valerie and her son-in-law, Nikos Monoyios.
She had a cozy room decorated with her own art work at the Discovery Care Center and received excellent and compassionate care until her passing.
She was preceded in death by her husband, Chuck Brackett, and her older sister, Virginia Rennick. She is survived by her daughter, Valerie Brackett and Nikos Monoyios of Salmon, Idaho, her son Mark and his wife Angel of Lafayette, California, her sisters Pauline Stokes Wallen of Clatskanie, Oregon, Carel Gabel (and her husband, Ken) of Malibu, California, her brother Warren and his wife Marilyn of Canyon Lake, California, her granddaughter Ashleigh Frager (and Brian Frager) of Manhattan Beach, California, her granddaughter Kalliopi Monoyios (and Avi Stopper) and her great grandchildren Talia and Rahm Stopper of Denver, Colorado.
Donations in her memory may be made to the Steele Memorial Foundation. Attention: Jenny Tracy, 203 South Daisy Street, Salmon, ID 83467. (Website: steelemh.org/giving/foundation/donate-now)
---