Mineral Co. lawmen arrest fugitive with criminal past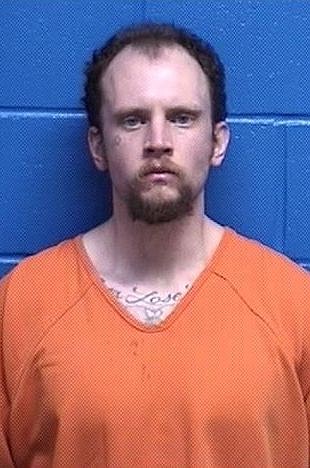 by
MONTE TURNER
Mineral Independent
|
January 20, 2021 12:00 AM
A Hot Springs man with a $1 million warrant for his arrest was taken into custody by the Mineral County Sheriff's Office last week.
Without knowing anything about the alleged offenses or the warrant, Mineral County Sheriff Toth and Undersheriff Wayne Cashman apprehended a man at gunpoint, but without incident, last Tuesday in St. Regis.
He was identified as Shane Thomas Pelletier, 32, of Hot Springs.
The call of a man allegedly threatening customers with a knife inside the casino at the St. Regis Travel Center came in around 10 a.m. While en route, Toth, Cashman and Deputy Funk received an update that the man had left the casino and appeared to be walking behind the travel center.
Arriving in the parking lot, a local citizen pointed to where he was in the backyard of a someone's property. After arresting Pelletier, Rick Jasper, owner of the Talking Bird Saloon, approached and informed the arresting officers that the man had also attempted to steal liquor from his establishment, but Jasper had been able to fight him off.
Then, Gary Bullock, owner of the St. Regis Travel Center, provided surveillance footage from inside the casino, Pelletier was allegedly seen. The footage showed a dire situation the casino cashier had to endure.
According to Toth, Pelletier had left the Hot Springs area earlier Tueday morning. Officers from the U.S. Marshals Service were in Hot Springs looking for Pelletier, who had a $1 million arrest warrant for sexual assault.
Deputy Funk remained on the scene taking statements and learned that prior to either incident at the casino or saloon, Pelletier had allegedly attempted to enter into private vehicles in the fueling area.
Toth and Cashman transferred the prisoner to the Mineral County Sheriff's Office where he was processed and booked before being transported to the Missoula County Jail.
Charges of felony assault with a deadly weapon, felony robbery and burglary are being filed with the Mineral County Attorney.
Pelletier was sentenced in March 2019 in Missoula County for allegedly raping a woman in 2017. He received a 40-year sentence with 20 years suspended.
According to court documents, the Montana Supreme Court reversed Pelletier's conviction in October 2020 on the basis the Missoula County District Court abused its discretion in allowing the state to cross-examine Pelletier regarding a 2003 rape allegation as rebuttal evidence under the circumstances of this case.
The order included a new trial be scheduled.
---