Frances Ida Higgs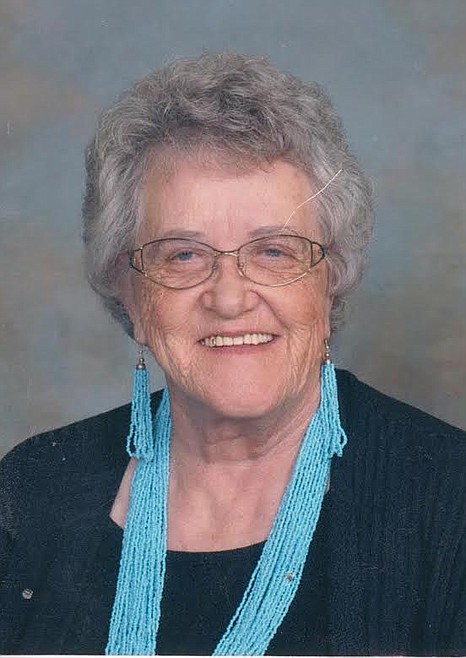 Frances Ida Higgs, 83, of Superior, passed away peacefully into the arms of her Lord at the Village Health and Rehabilitation Center surrounded by loving friends.
Francie was born Dec. 26, 1937, in Peonia, Colorado, one of five children to Oliver and Lillian (Klatt) Hunter. She graduated in 1956 from Peonia High School.
On Sept. 20, 1960, she married Buddy "Bud" Eugene Higgs.
In 1965, while still in Colorado, daughter Vicki was born. She was the pride and joy of Francie's life until her death in 2011.
The family moved to Superior in the late 1960s, running an auto body and repair shop. In 1978, Francie began working as a contract mail deliverer for the Superior Post Office.
Franny, as the gals called her, loved her job and seeing people daily.
After 30 years of work, Francie became a member of the "Million Mile Club" covering over a million miles on her route without a preventable incident. She was so proud of this award.
Mail deliveries were not always on time as she loved to drop in on special friends on her route for a quick cup of coffee and something sweet.
In June 2018, after 40 years on the job and at the age of 80, our mail lady retired.
Francie found and accepted God in her life and was an active member of the Assembly of God Church.
In 2018, Francie was recognized as the Mineral County Fair Honoree for her Outstanding Community Service. She was in her glory riding in a convertible, wearing her red cowboy hat and doing the parade wave to all she passed.
Francie is survived by her sisters Irene Griffen and Connie Perry. She is preceded in death by her parents Lillian and Oliver Hunter, brothers Raymond and Robert Hunter, husband Bud Higgs and daughter Vicki Foster.
A celebration of Francie's life will be held at 1 p.m. Saturday, July 24, at the Assembly of God Church in Superior.
As Francie so loved her sweets, a cake and "lots of" ice cream social will follow. In lieu of flowers, donations can be made to the Mineral County Economic Development Council (MCED) PO Box 70, Superior, MT 59872, attention to "FRIENDS OF THE FAIR."
A heartfelt Thank You goes out to the staff at the Village Memory Care Unit and the Hospice Care Unit for the compassion shown to our Francie. Francie was loved by so many as she loved so many of us. Her contagious smile and laugh will be missed…..always!
---