Lynne Anne Shotwell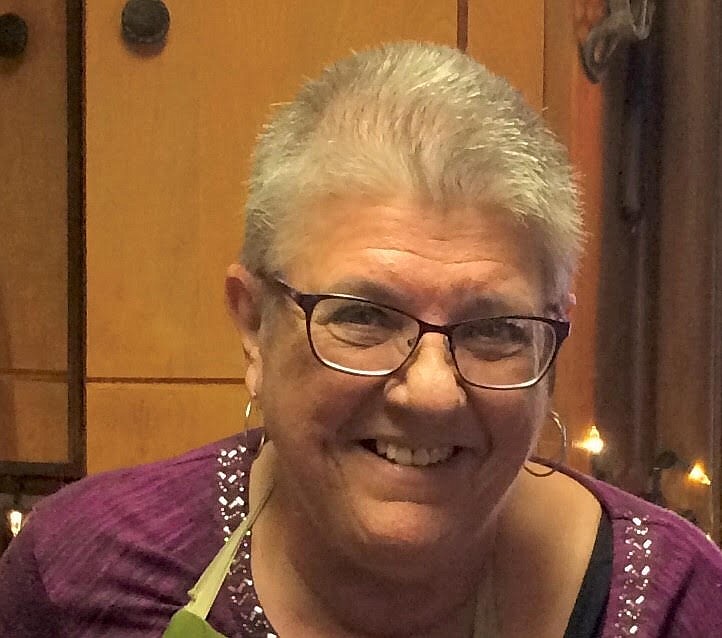 Lynne Anne Shotwell passed away on Dec. 28, 2020, after a courageous three-year battle with lung cancer.
She was born on Sept. 9, 1947, in Laramie, Wyoming, to DeForest and Lucille Shotwell. She and her family moved around until finally settling in Kalispell, Montana in 1964.
While growing up, Lynne participated in 4-H and band with her five siblings. After graduating high school, she set out to travel the country by hitchhiking and train riding, getting into her fair share of trouble along the way.
Once her trouble-making days were mostly behind her, she graduated from Flathead Valley Community college.
In 1978 Lynne welcomed her son Nathan in Kalispell, Montana as a single mom. They moved to Plains, Montana in 1979, where she began working at Clark Fork Valley Hospital, and in 1981 moved to a home at Cone Cliffs.
Then in 1983, she welcomed her daughter Molly into the family.
Lynne enjoyed spending time with her children as they grew up, encouraging their imagination and attending all their baseball, softball, and basketball activities. Always willing to bring extra kids to a game or event loaded with extra food and snacks for anyone that might be hungry.
In 1989 she bought her home in Paradise, Montana, where she enjoyed watching children riding bikes and playing flashlight tag. Lynne was a mom to many kids throughout the years and loved each of them as her own. Her house was always open to anyone in need of a hot meal, shower, or to do laundry up until the day she passed away.
Lynne dedicated her life to helping others spending years traveling once a week to Kalispell to take care of her mother, making meals for families in need, and volunteering time to anyone in need of company.
Lynne enjoyed gardening, reading, watching sports, cooking, and spoiling her grandkids. Her grandchildren were blessed with many wagon rides, picnics, backyard pool days, and homemade cookies.
She always had them in the kitchen with her while she cooked, letting them help while making the most extravagant breakfasts.
Lynne was an active member of the Plains Public Library, Paradise Center, and spent the last 41 years working at Clark Fork Valley Hospital. She was instrumental in the growth of the hospital from three tiny rooms to what the hospital is today.
Beginning her career as a nurse and ending in medical records where she was the person to go to with any questions. Lynne continued to work throughout her cancer treatments up until just before she passed.
Lynne was a strong inspirational woman, choosing to raise her children absolutely by herself during a time when people looked down on her for it.
Demonstrating the determination to power through all the obstacles that life would throw at her. When she was diagnosed with cancer, she held her head high, leaned on the love and support of her family and friends, and remained active in the lives of her children and grandchildren.
There was never a limit to what she could do or accomplish with remarkable tenacity that was inspiring.
Lynne is survived by her son Nathan (wife Jessica, children Keenan, Aaron, and Roselyn) Shotwell, daughter Molly (husband Marty) Klindt, sisters Kathy Preble, Susan Lepore, Carol (husband Jeff)
Giamario, and Mary (husband Mark) Storaasli, brother DeForest (wife Eleonore) Shotwell, numerous nephews and nieces.
She is preceded in death by her parents DeForest and Lucille Shotwell.
A celebration of life will be held in remembrance of Lynne at 2 p.m. Saturday, June 12, 2021, at the Paradise Center in Paradise, Montana.
In lieu of flowers, please make donations to the Paradise Center.
---